Yellowstone (river)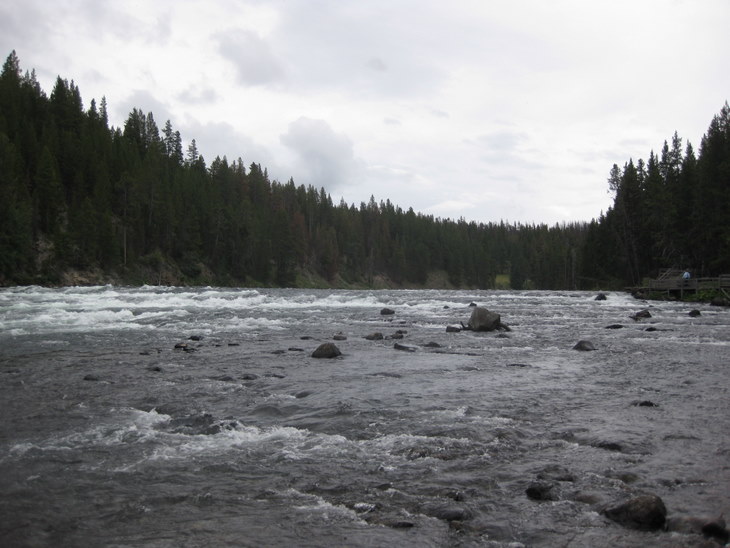 We started our exploration of the Yellowstone Park by hooking up with its watery namesake.
---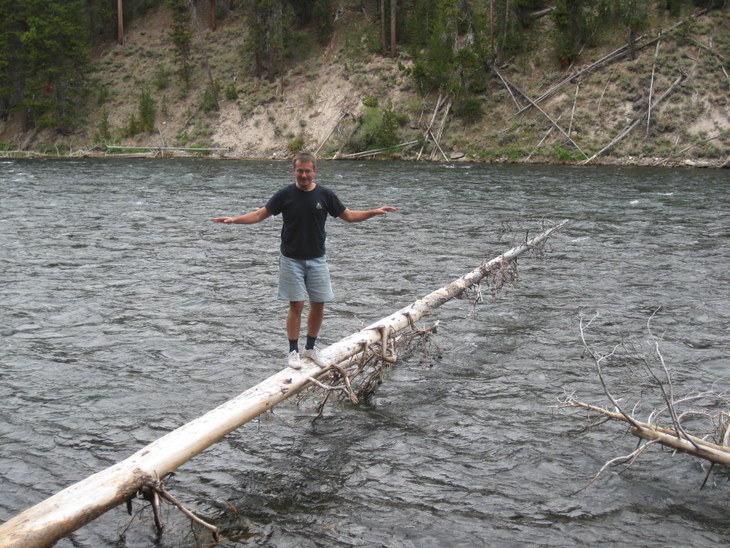 Nature provides plenty of opportunity for middle aged guys to exercise their folly.
(chances of falling into the Yellowstone river: 60%)
I think it was here where I decided that one day I would become the Minister of Czechs and Balances.
---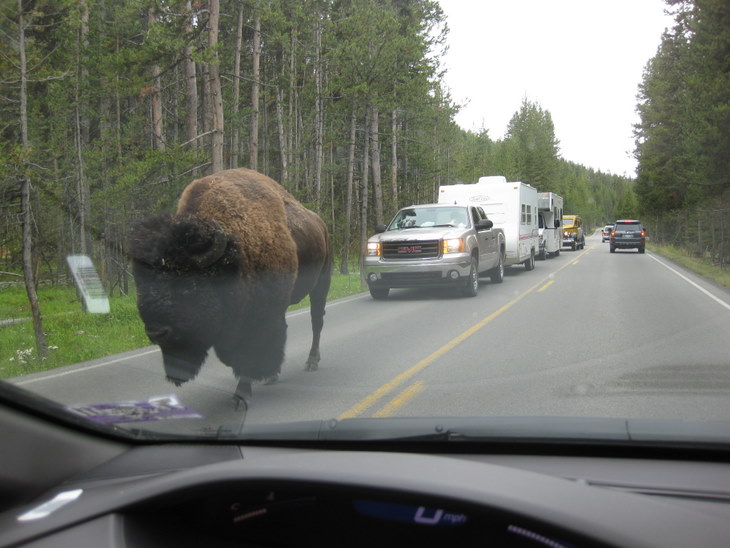 Lesson #1: in Yellowstone you have to share the road with organic vehicles
(the likes of which you probably never saw on your local boulevard).
---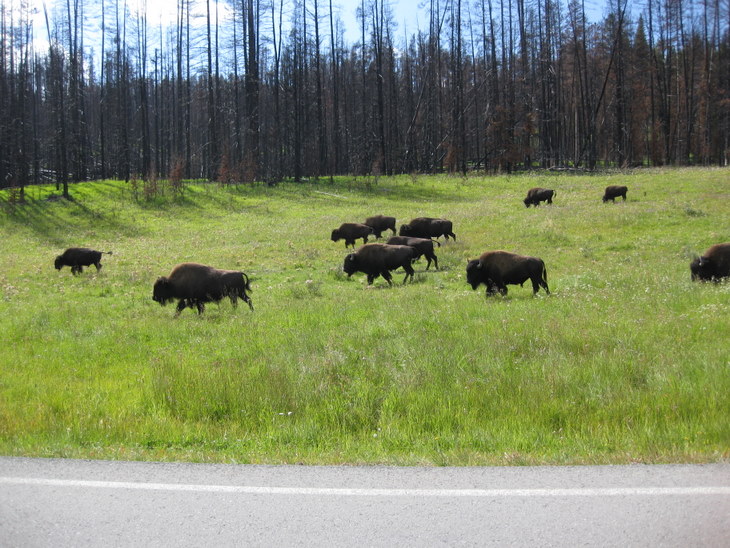 Fortunately, the next day (under much sunnier skies) it transpired that buffalos have a 4 wheel drive
so to our relief they did most of their driving off road...
---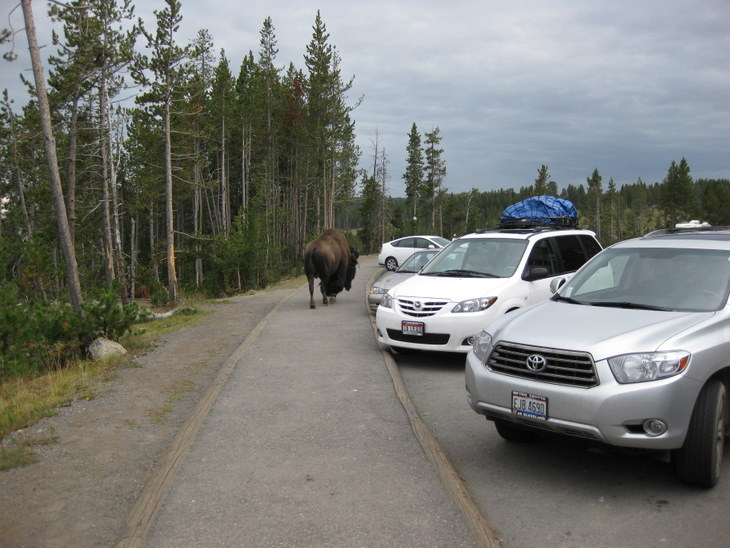 ...except when they were looking for a parking spot.
---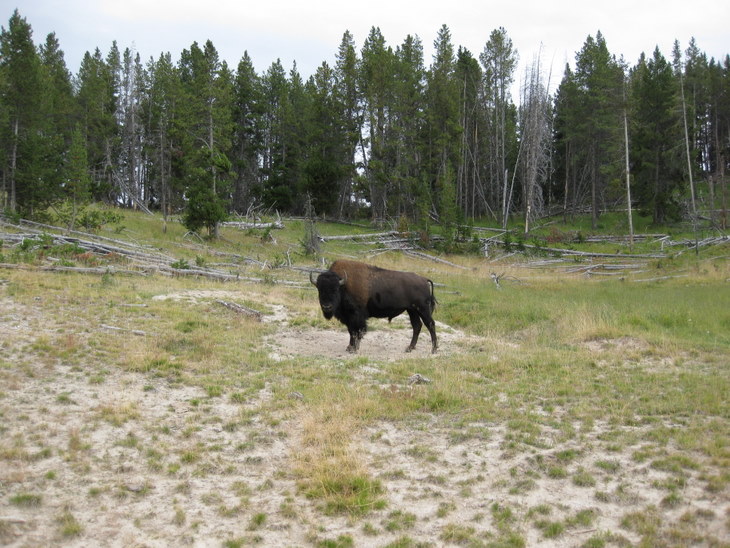 Our first stop was a mud volcano area that seemed to have been guarded by a buffalo that knew a thing or two about modeling.
Its posture was impeccable. Is that mane Ralph Lauren?
---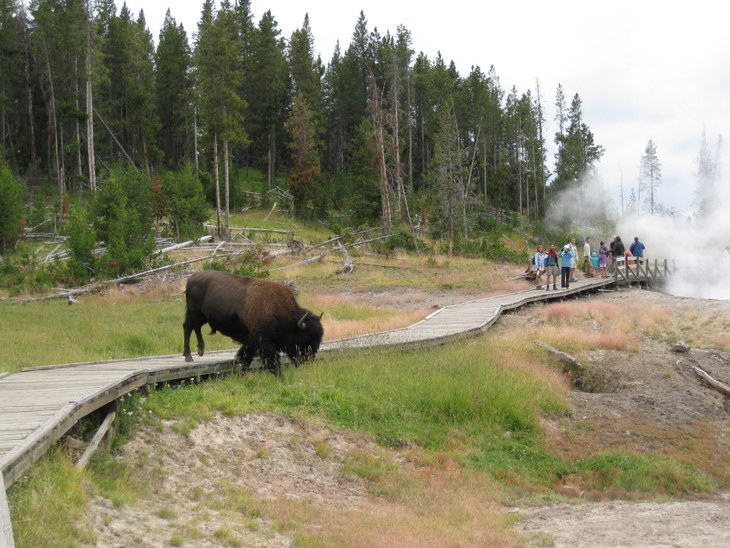 Lesson #2: Even on a boardwalk, buffalos have the right of way. (mostly due to their undisputable weight advantage)
Tourists are strongly encouraged to obey this particular traffic regulation.
---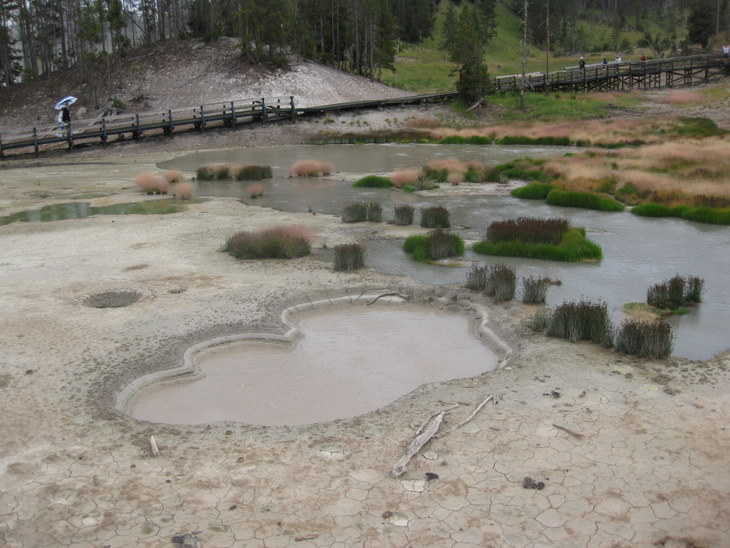 Mud volcanoes is a series of naturally heated mud pools
about half way between Fishing Bridge and Canyon Village.
---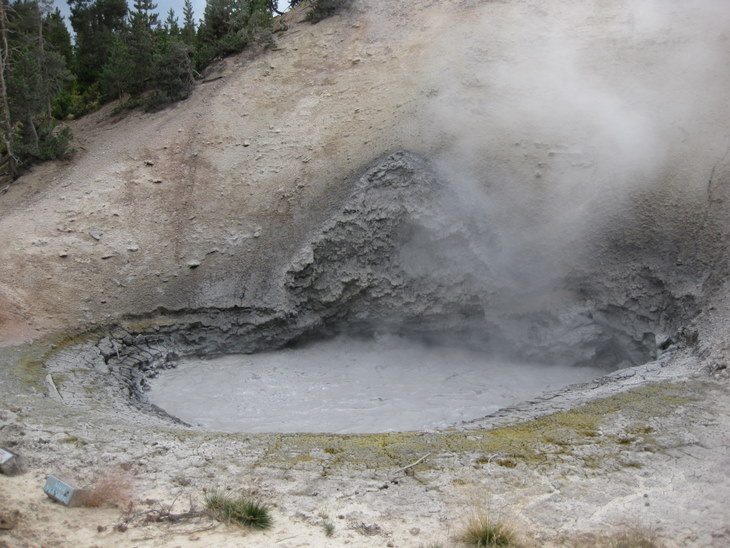 Some of the pools display impressive gargling action.
---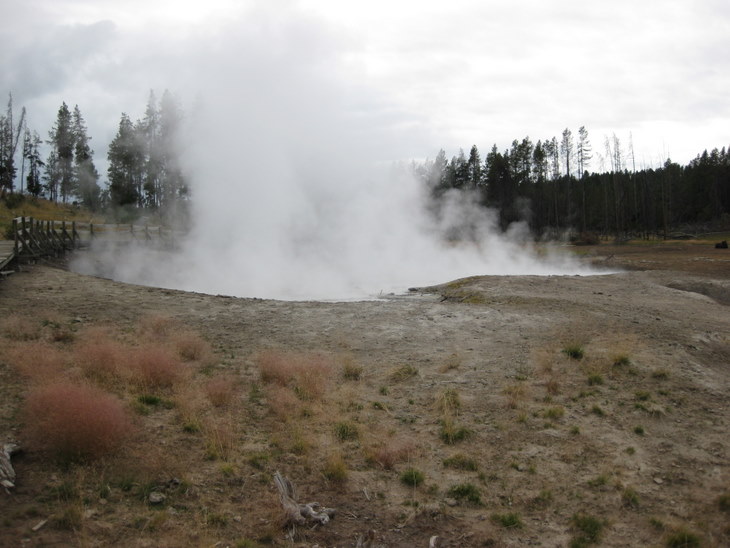 Many are shy and hide themselves behind a veil of vapor.
Unfortunately that vapor contains hydrogen sulphide (aka rotten egg smell).
Lesson #3: in Yellowstone, a functional nose-clamp is a plus.
---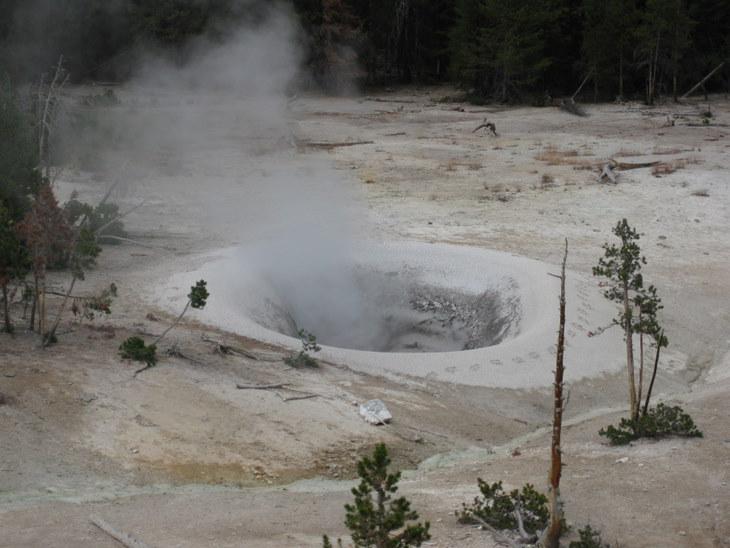 Others are hiding deep in the craters, and you can't see their waters at all.
But you can sure as hell (no pun intended) smell them.
---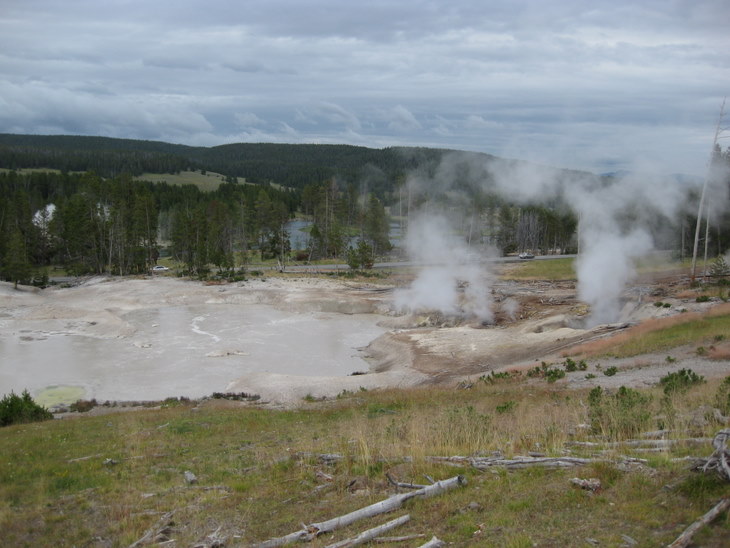 This is the overview of the area from the apex of the boardwalk loop.
---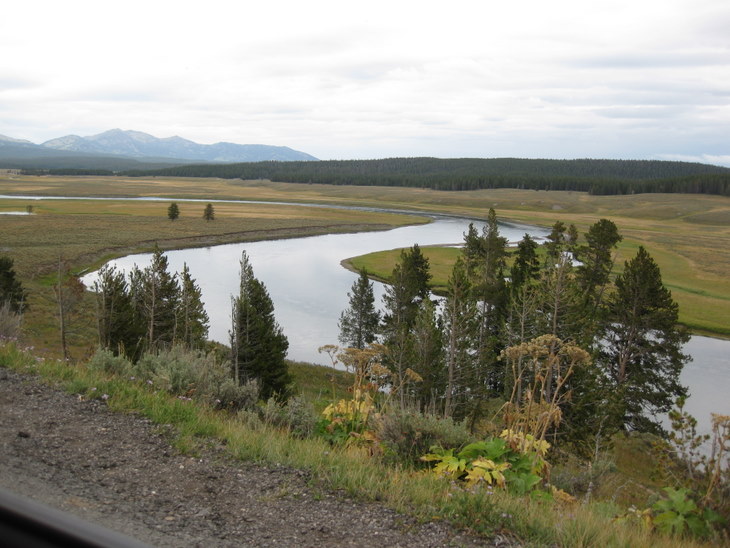 Then we continued following the Yellowstone river north, to its fabled waterfalls.
---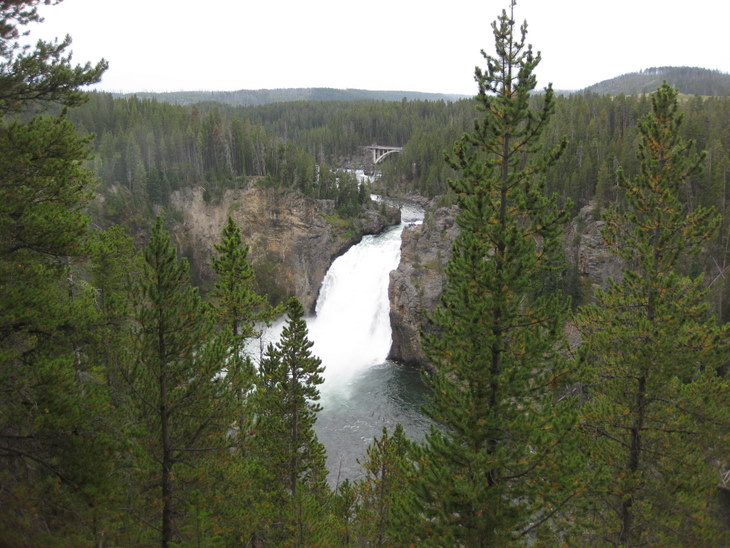 These are the Upper Falls.
---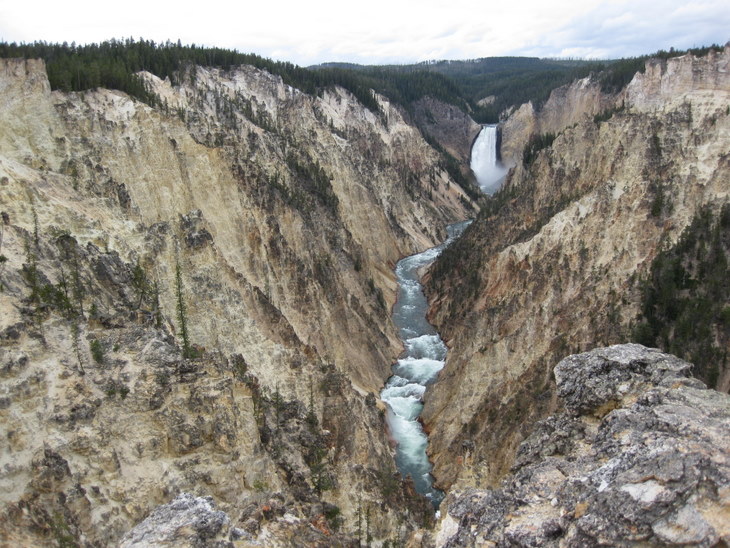 Lesson #4: perspective cannot be captured in a photo
The photo of the Lower Falls is merely a caricature of the canyon's grandeur.
---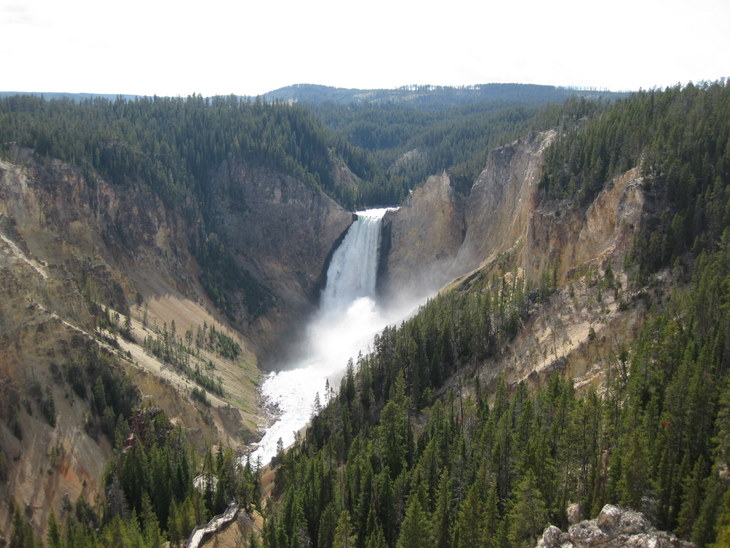 This is a close-up of the Lower Falls for the fellow waterfall oglers.
---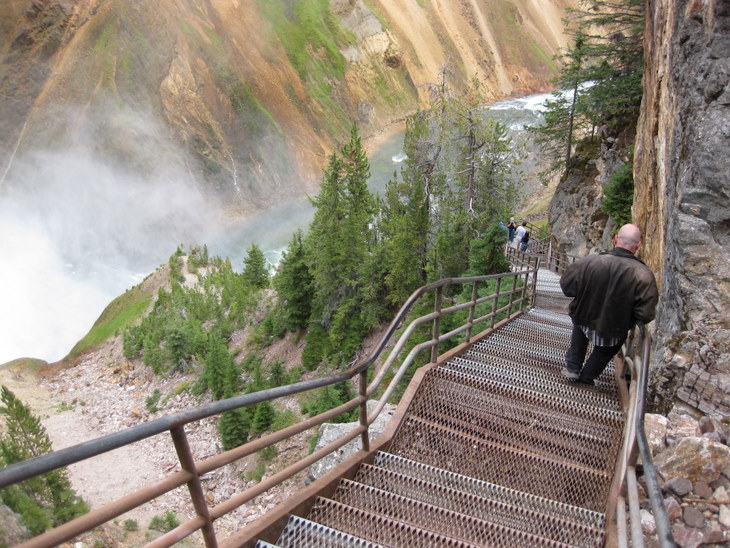 If you want to get even closer, you have to take a short hike,
at the end of which you can descend to within spitting distance of the waterfalls.
---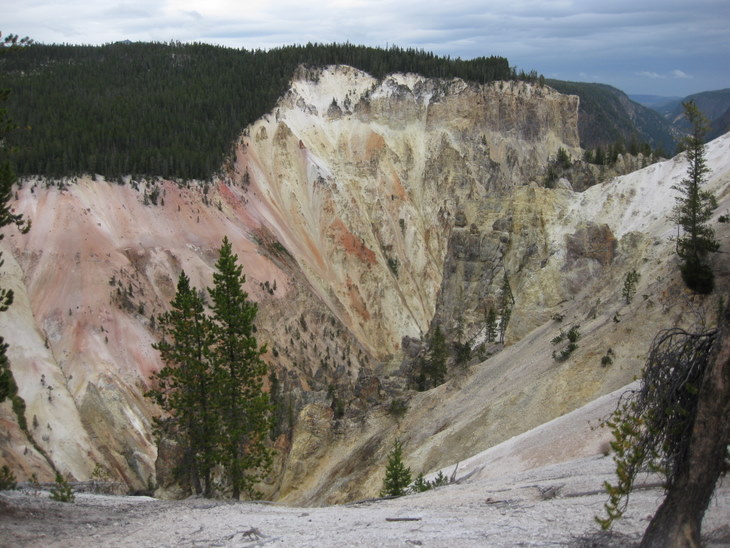 If you turn away from the waterfalls, and point your camera in the opposite direction,
you will see the river disappear in the deep but colorful canyon (the spot itself is aptly named Artist Point).
---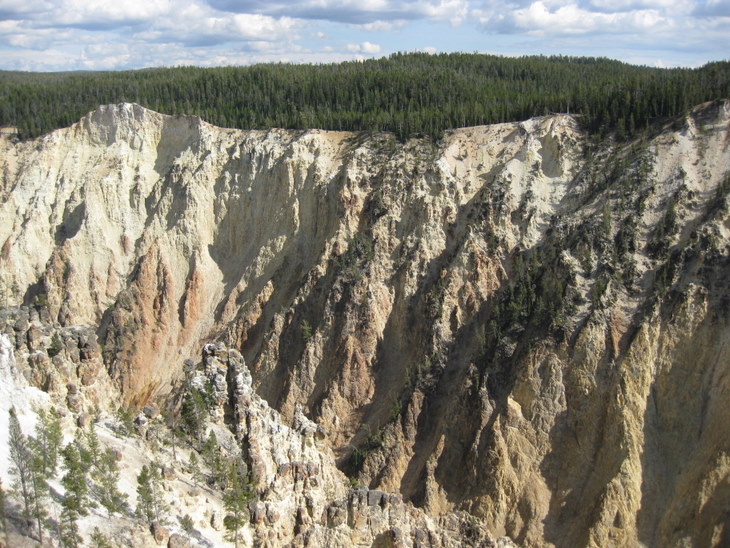 The next day we shot it from the opposite side with Sun's much appreciated support.
If you were wondering where does the name Yellowstone come from, wonder no more.
---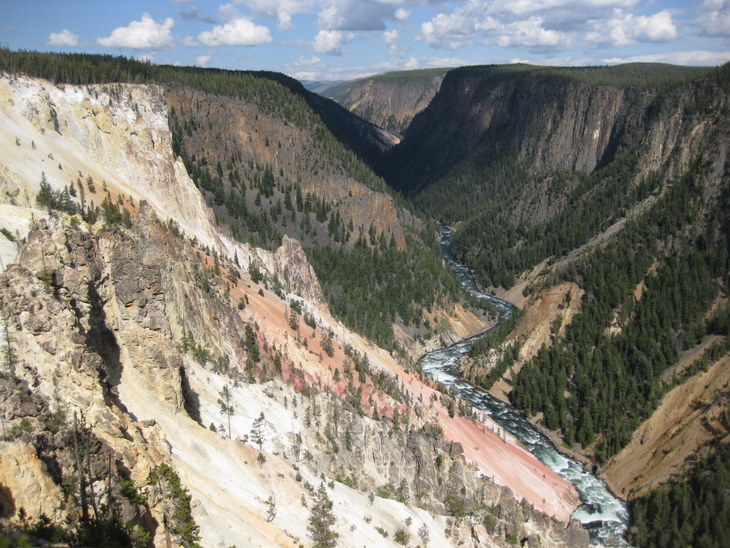 From the opposite (north) side you could also better see the Yellowstone river continuing its journey east.
---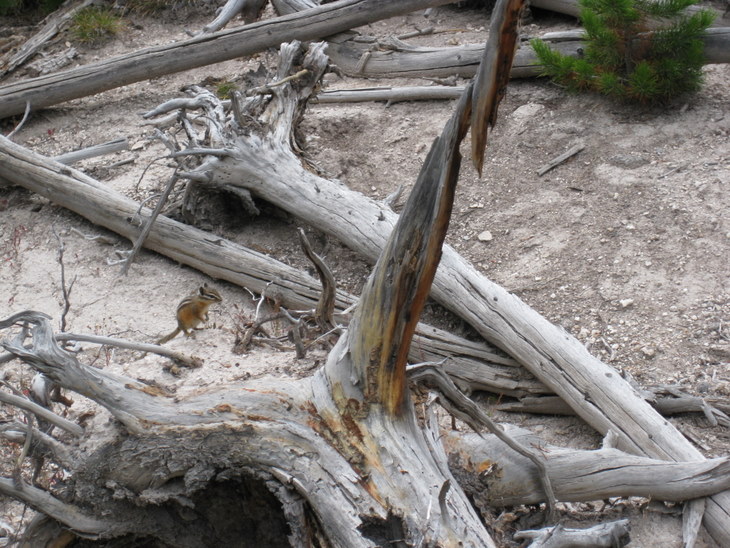 Besides a buffalo (bison), one unavoidable mammal in Yellowstone is chipmunk.
Local chipmunks come in three flavors:
1. shy (you have to be really quick to capture them on film)
---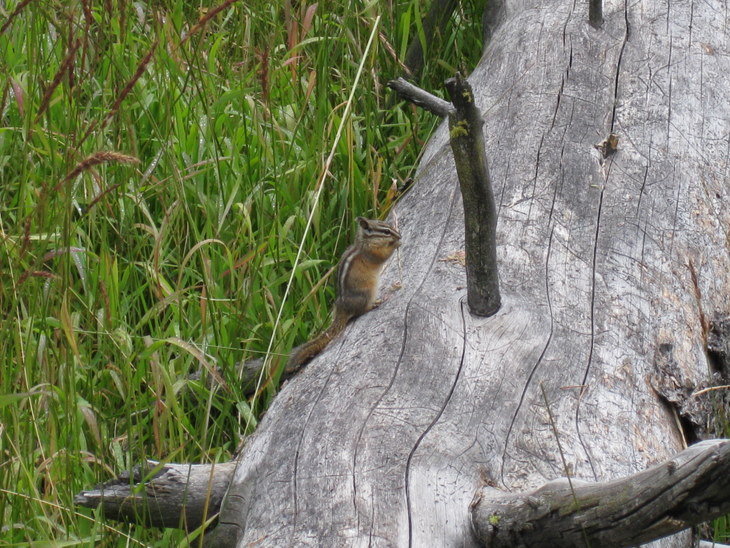 2. indifferent (they mind their own business and pay little attention to you)
---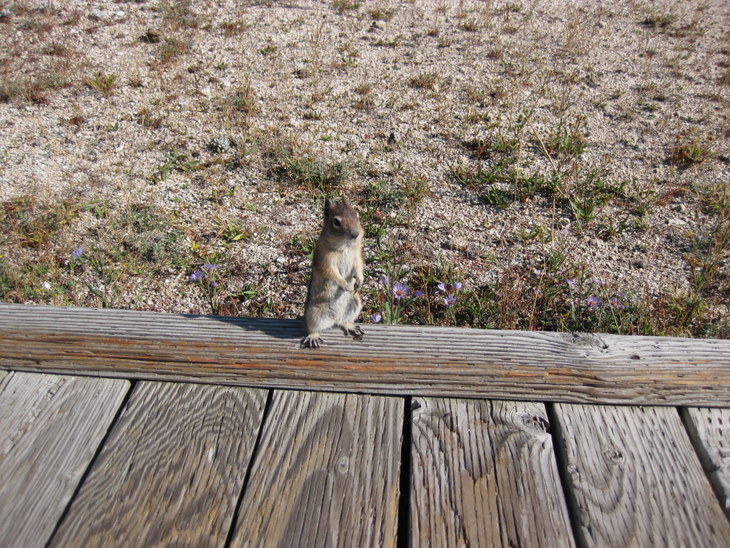 3. vane (this kind will actually pose for you, perhaps with expectations of a payoff).
I am shooting this impudent rodent from the same boardwalk, with my camera just a few feet away.
(in most thermally sensitive parts of Yellowstone, you cannot step off the boardwalk)
---