Wyoming
---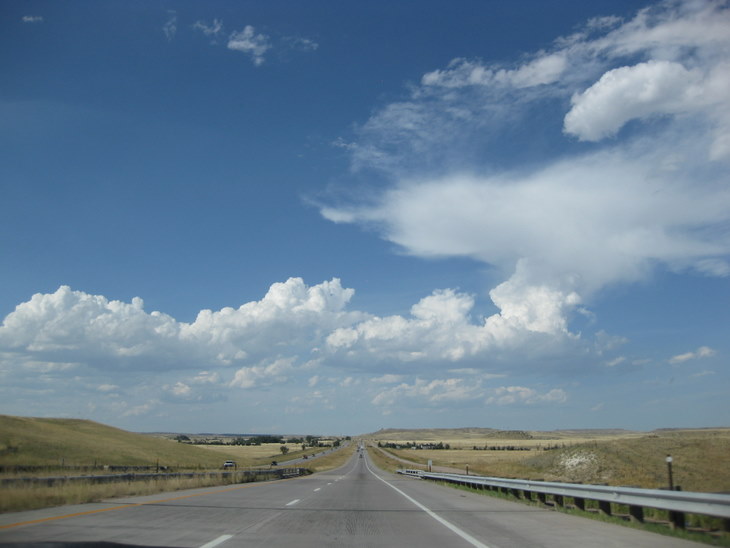 We arrived in Denver on Saturday, 3pm and wasted little time to hit the road.
In two hours we entered Wyoming and the sense of freedom was so intoxicating (especially coming from the congested DC area)
that I considered turning myself in for DWI.
---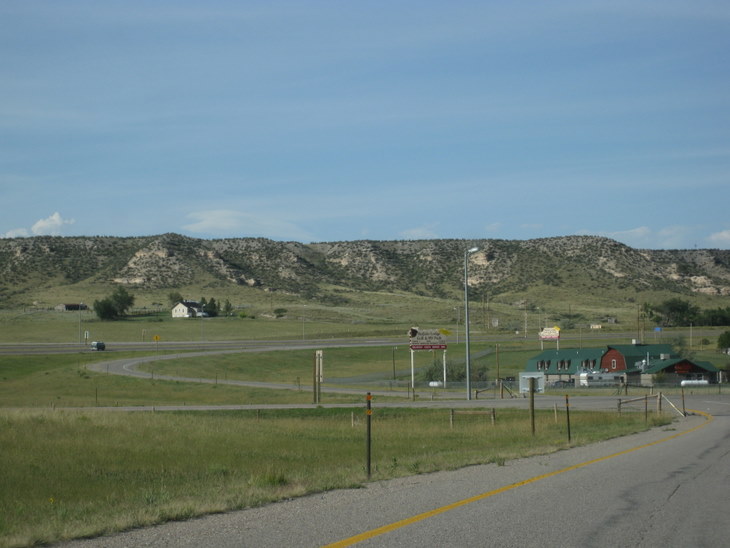 We stopped only a few times for gas and food because we had arranged accomodations in Thermopolis (central WY).

---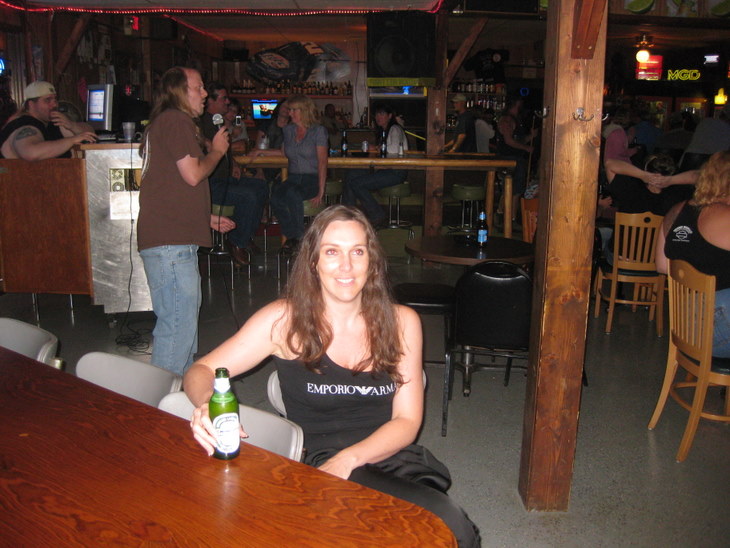 We arrived there around 10pm with just enough time to visit a local bar which happened to be in the middle of a Karaoke night.
During the course of the evening, we were befriended by an aspiring rock singer (currently crooning in the background).
---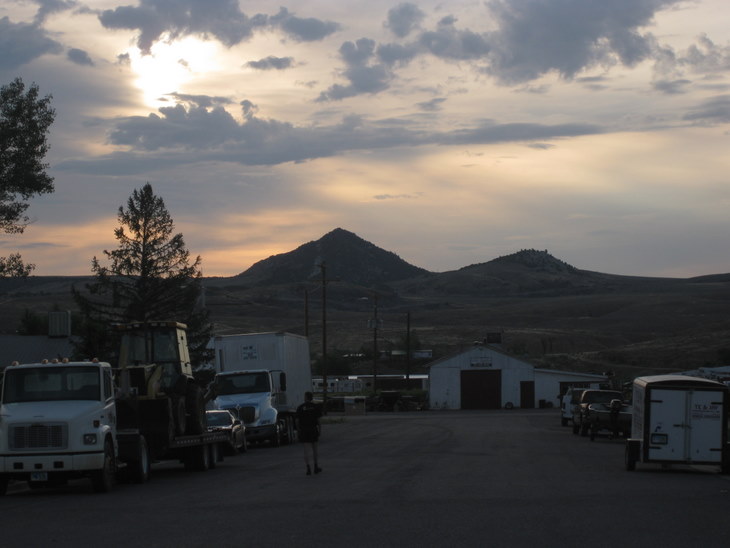 Our biological clock was two hours ahead, so the next morning we got up fairly early...
---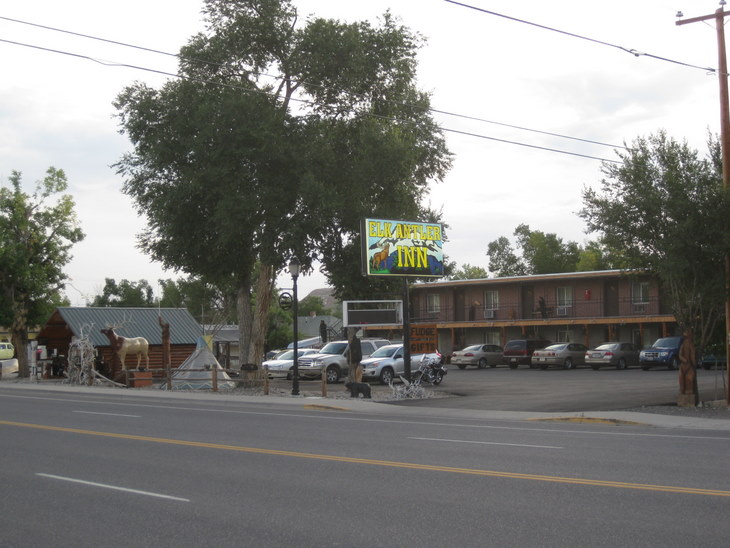 ...and checked out of the quaint Elk Antler Inn.
---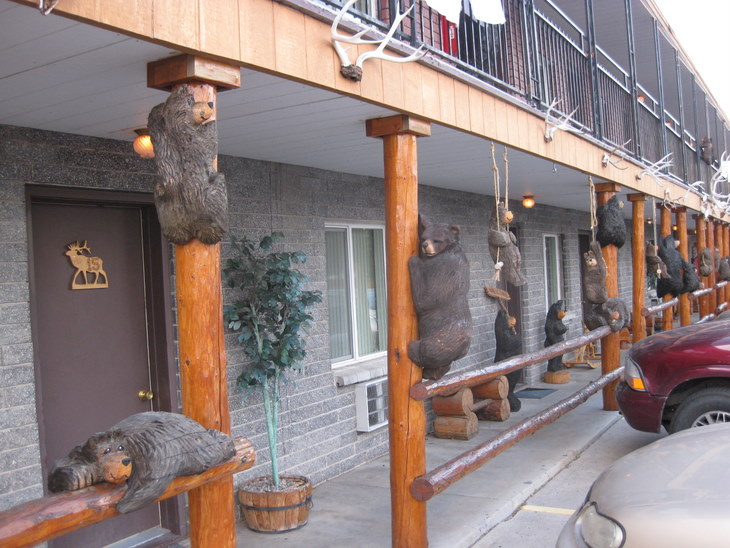 Despite its name, the motel had a painfully obvious but largely unexplained infatuation with bears.
---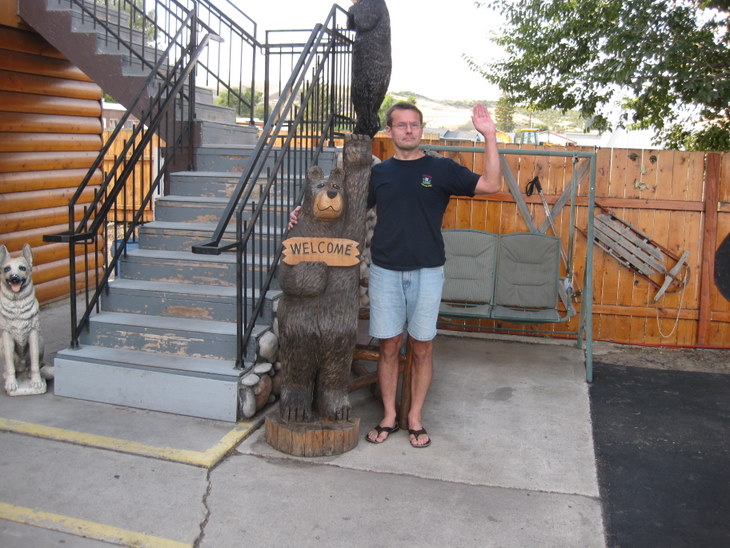 Even I had to solemnly swear that I will bear all the expenses incurred during our stay.
---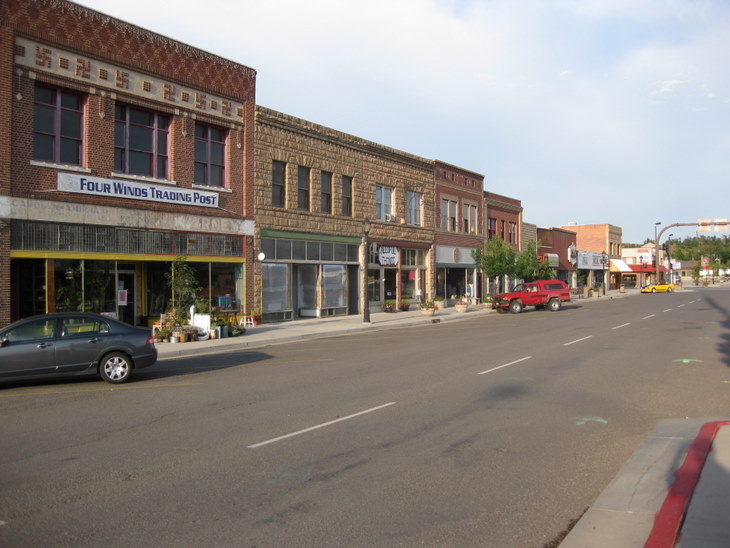 Then we drove through the pleasant town of Thermopolis...
---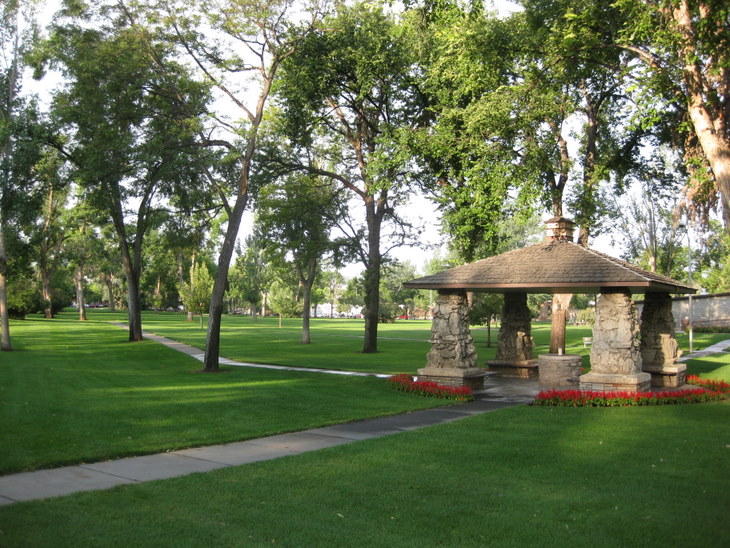 ...to a public park just north of the city.
---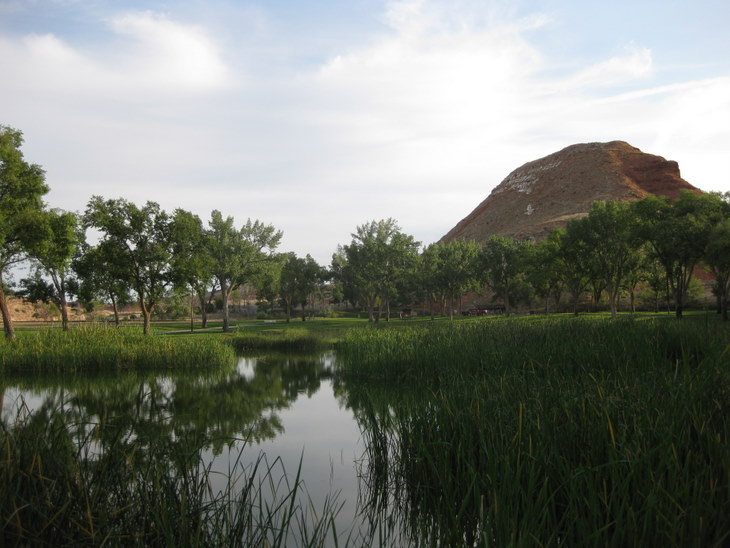 It was early Sunday morning, so there was barely a soul there...
---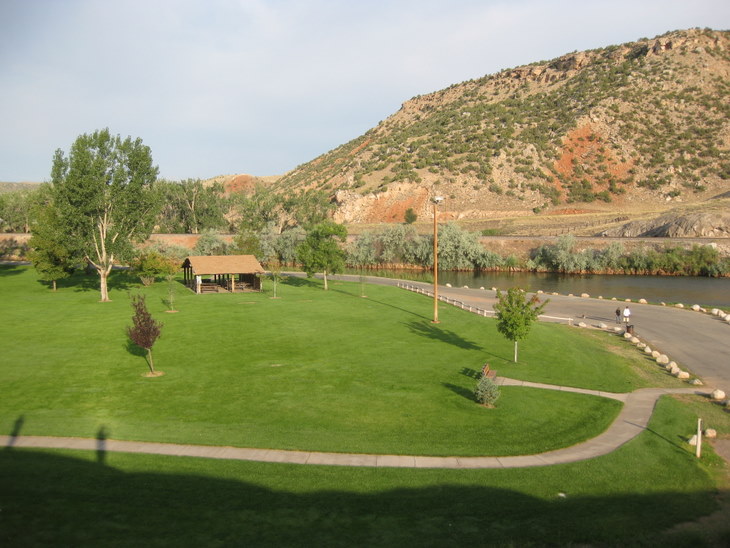 ...except for two early birds walking by the river and servicing their dogs.
---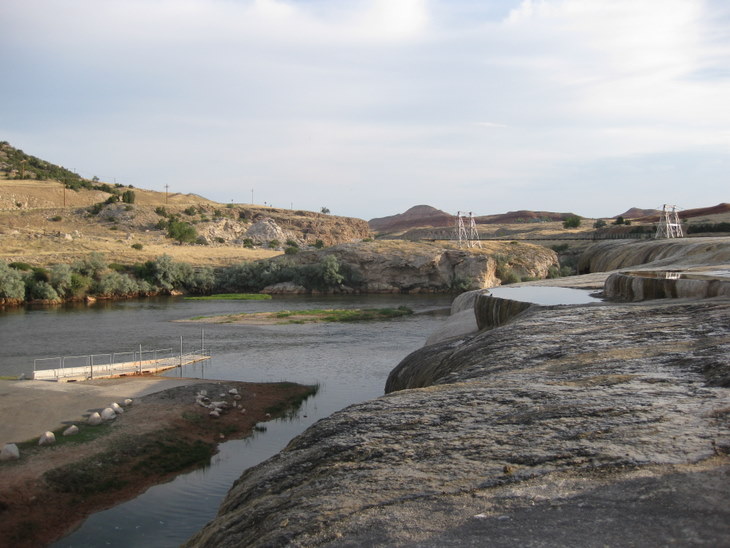 Park's main attraction was a mineral spring which we thought was quite exciting...
(little did we know what awaited us in Yellowstone)
---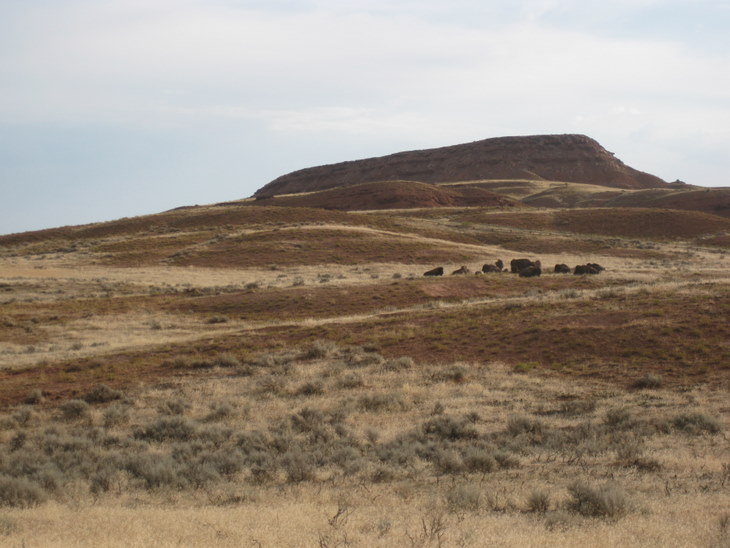 ...and also a bison pasture, where we had our first (albeit long distance) encounter with buffalos.
(little did we know what awaited us in Yellowstone)
---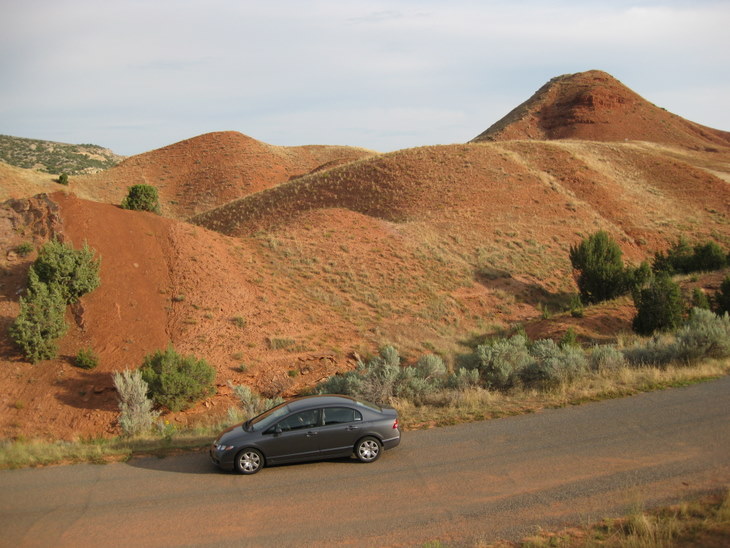 On our way out of town we drove through a curious set of miniature hills
that gave a faint impression of a geological Disney Land.
---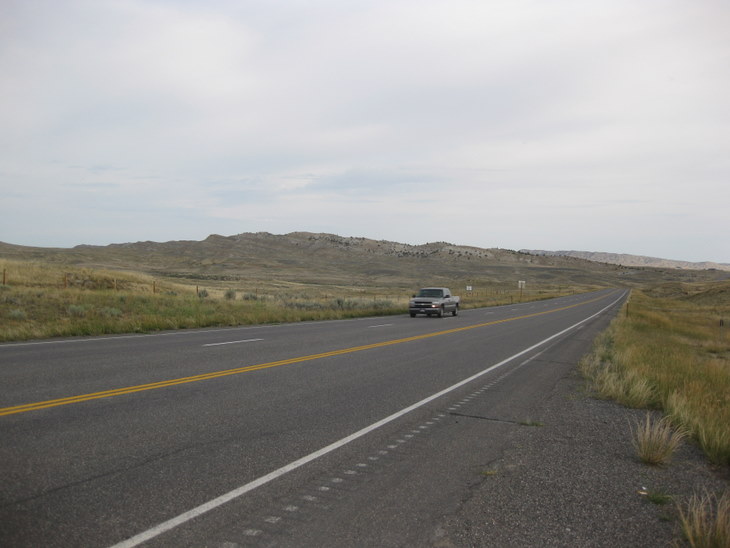 Driving in the West is like soaking in mineral spas designed for victims of the nation's most congested highways.
This is the Wyoming version of a bumper-to-bumper rush hour traffic jam.
---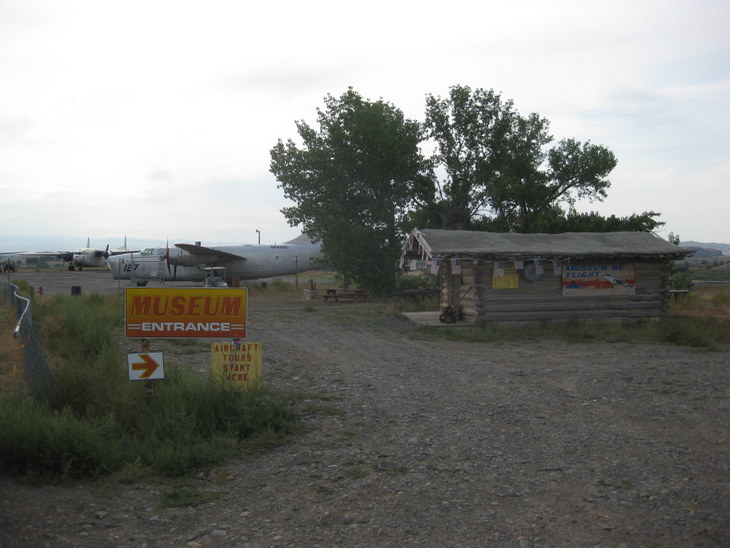 On our way to Cody we happened upon an indie aeronautical museum...
(which projected a great sense of fiscal responsibility)
---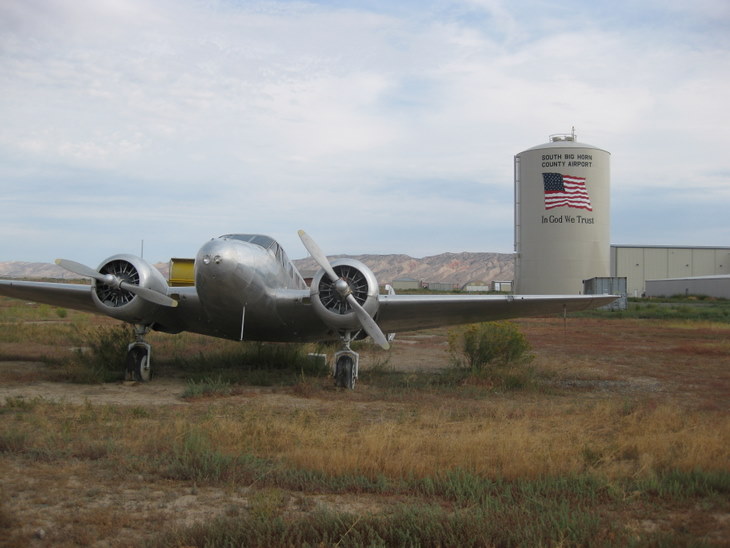 ...and we caught a glimpse of what once used to be state-of-the-art aviation technology.
---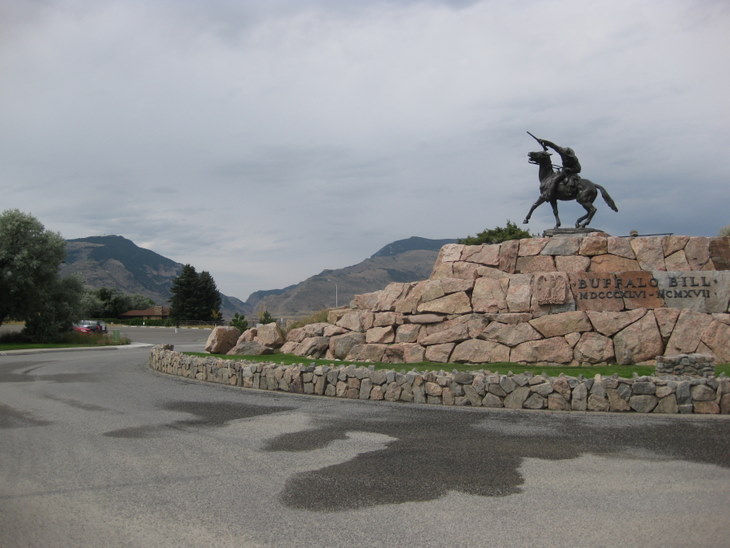 Cody, about 60 miles east of Yellowstone, leaves little doubt as to who its MVP is...
---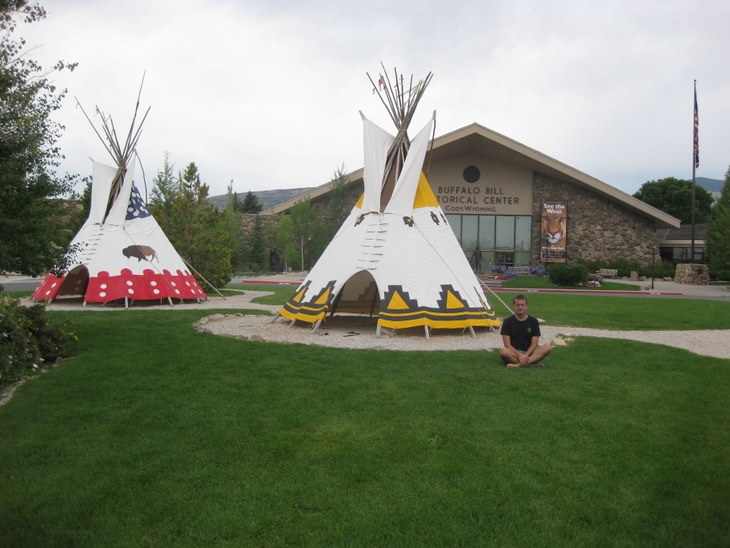 ...so we could not really avoid visiting Buffalo Bill's commercial shrine.
---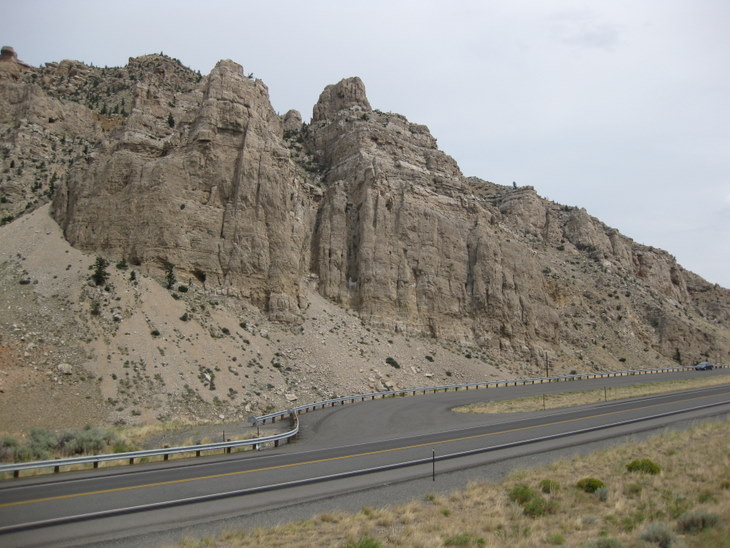 Soon after Cody, the plains and rolling hills yielded to more dramatic features.
---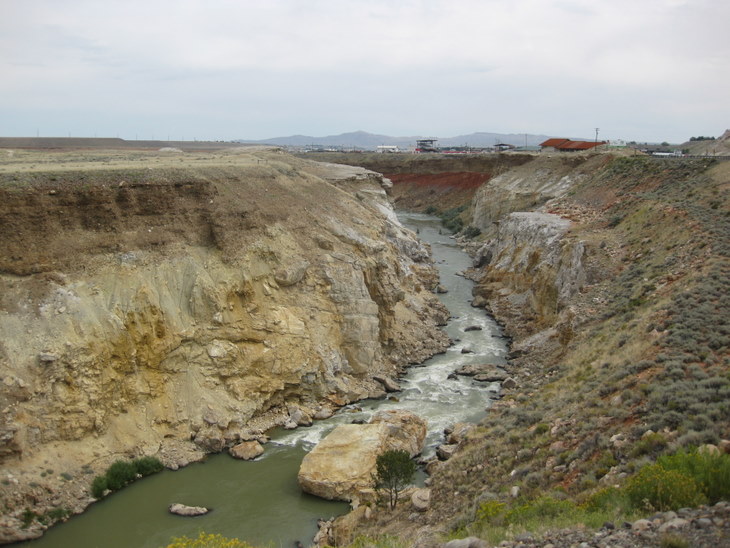 We were following the Shoshone River that carved into the plateau.
At first demurely, as if tentatively...
---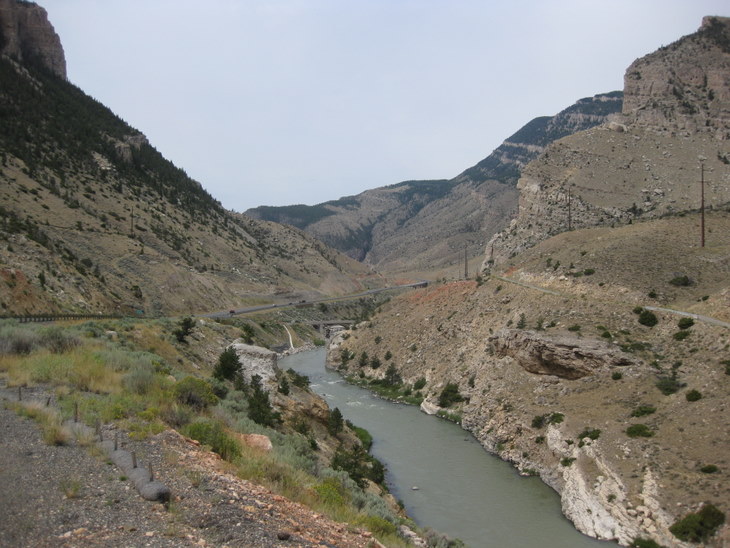 ...but as we followed the river upstream...
---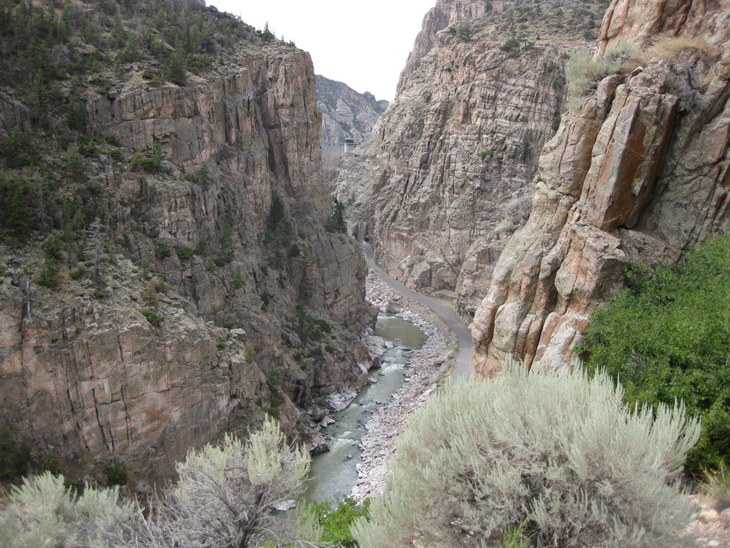 ...its canyon became deeper and more impressive.
---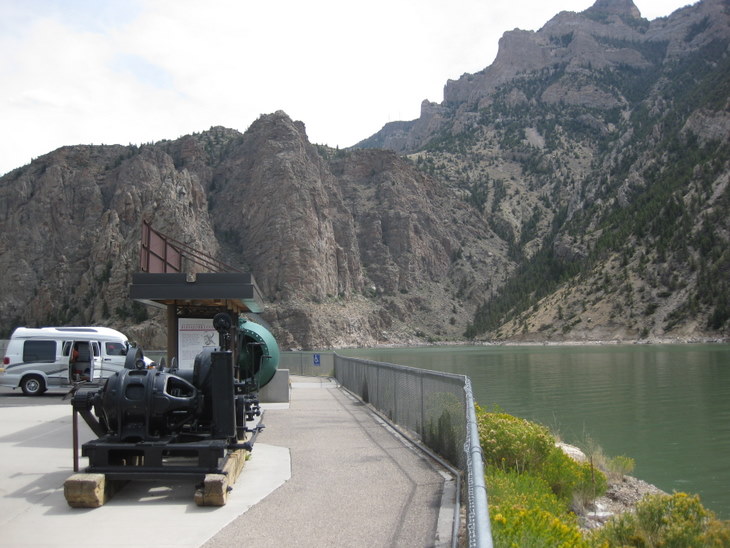 We were not very surprised when we found a dam. The shocking part was who it was named after.
None other than the Wild West's most famous civil engineer - Buffalo Bill.
---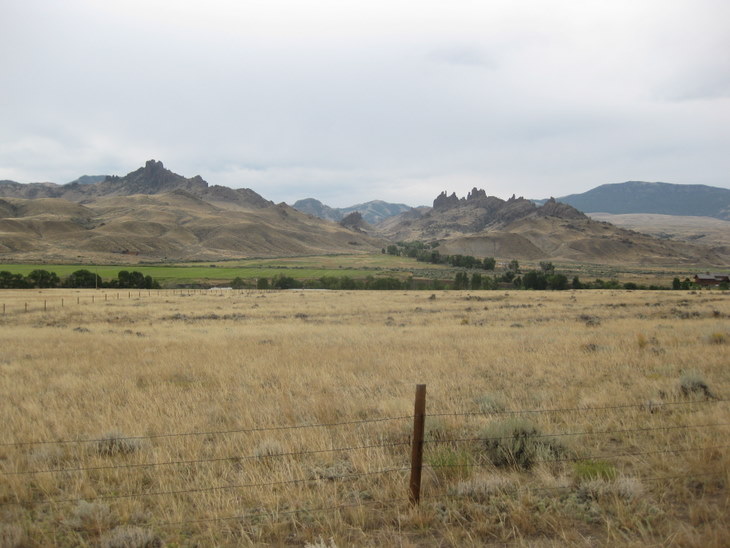 What good intentions are to the road to Hell
bizarre rock formations are to the road to Yellowstone
(and the abundance of sulphur in both locales makes the analogy stick)
---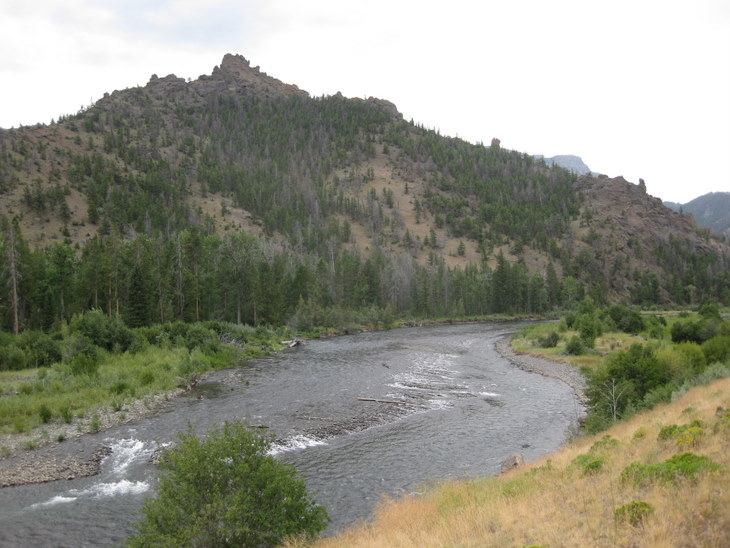 As we coasted alongside the river...
---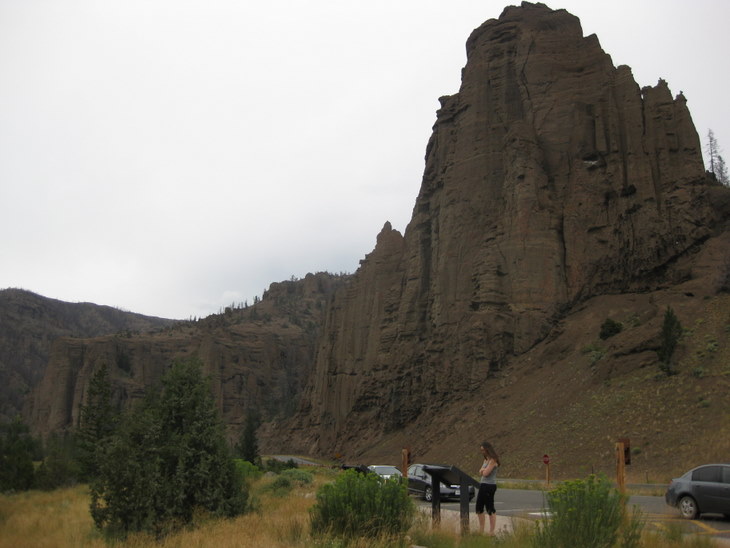 ..formidable rocks were signaling that we were approaching a major national park.
---