Rocky Mountain NP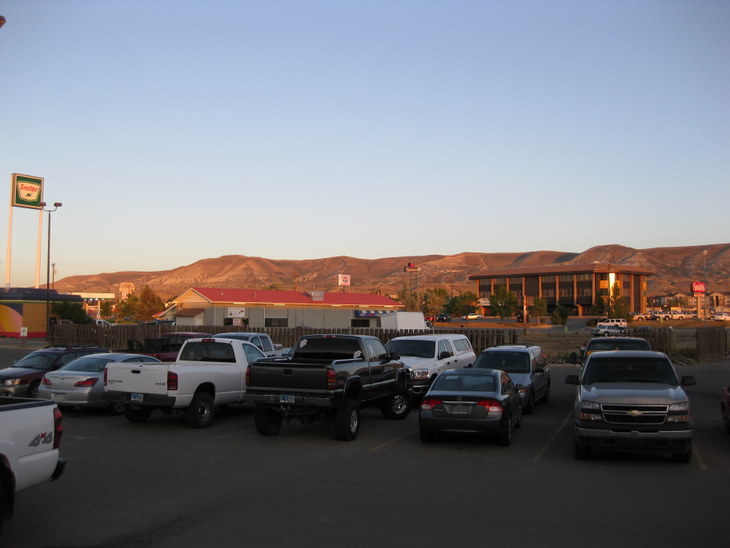 We spent the night at Rock Springs, WY, got up early and drove 200 miles to Laramie, WY
through a high prairie that seemed like an infinite loop.
---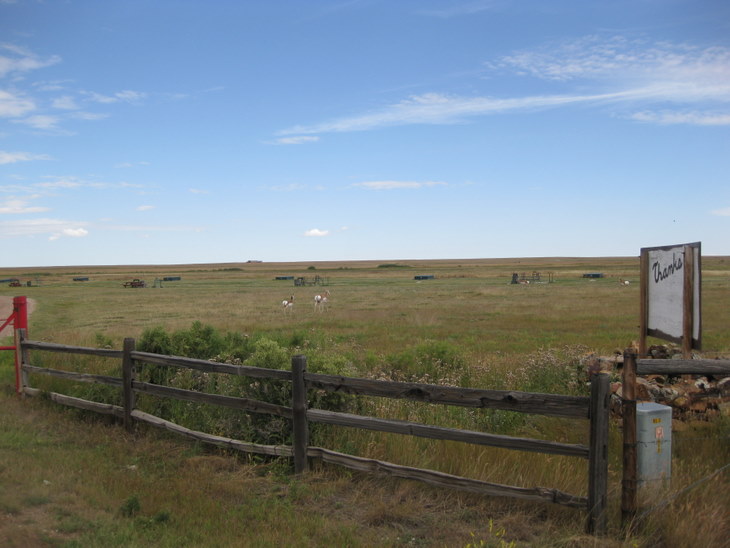 At Laramie we took a sharp right turn and proceeded due south to Walden, CO.
The weather in Wyoming was gorgeous...
---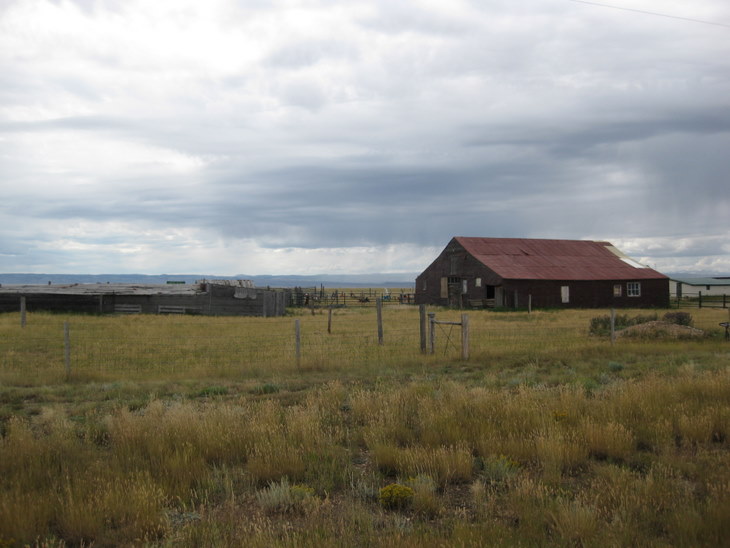 ...but as we approached Colorado, the clouds started to gather.
That was our hint that today would be the day of really funny weather.
---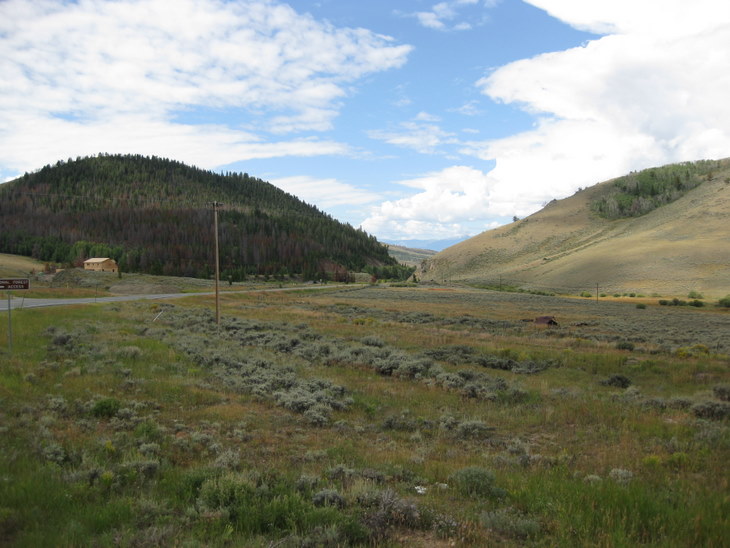 It took us only about an hour to reach Colorado...
---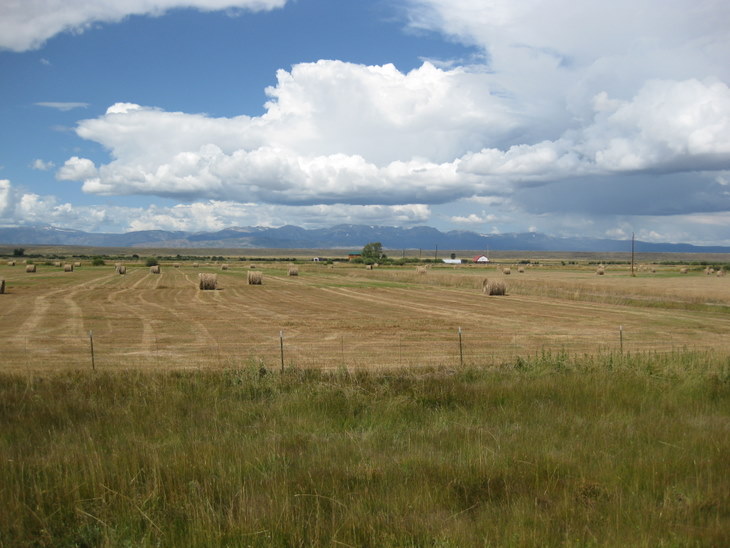 ...and the plateau around Walden was still pretty sunny.
---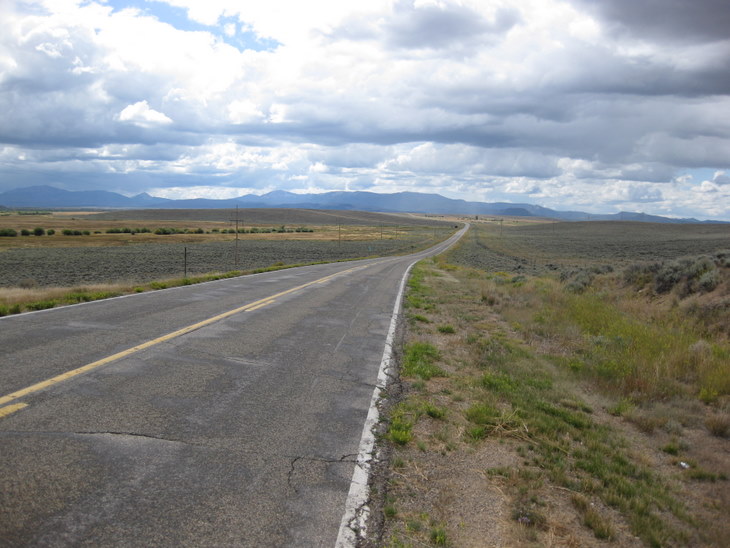 But as we were approaching the Rocky Mountain range, it was apparent that rain may be in the cards.
---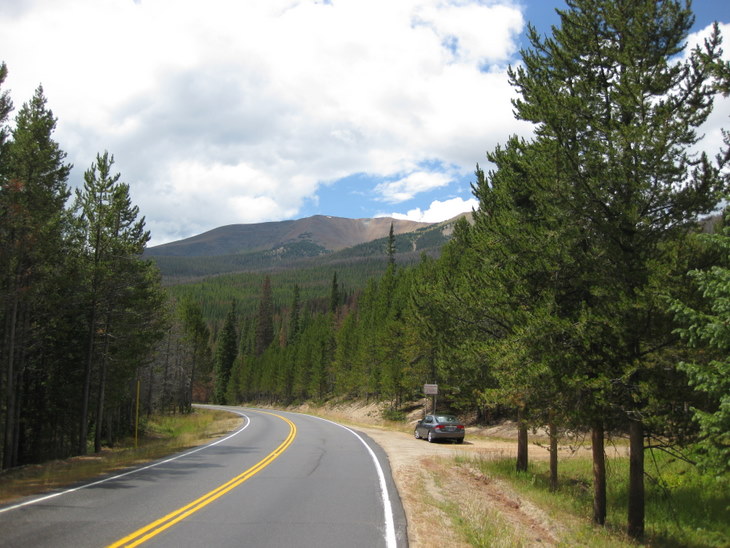 So we stopped and enjoyed nature whenever we had a piece of blue skies above us, as it was not clear how long would that last.
---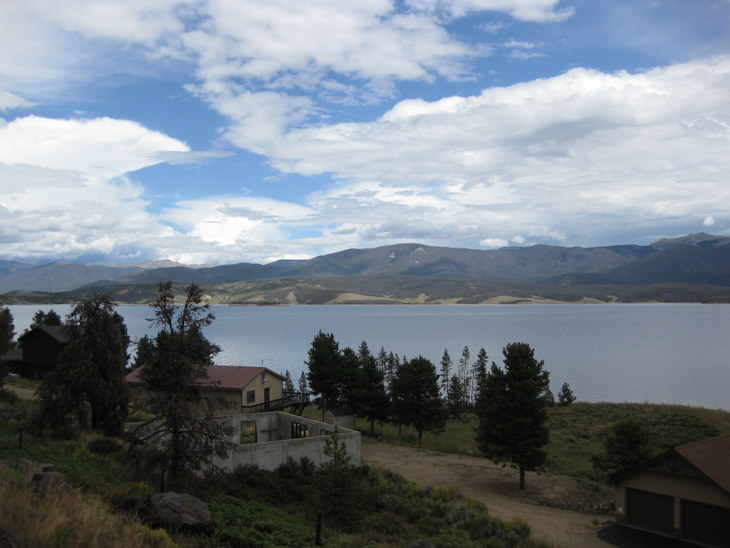 We found accomodations at Granby and then circled its lake on our way to the Rocky Mountain NP.
---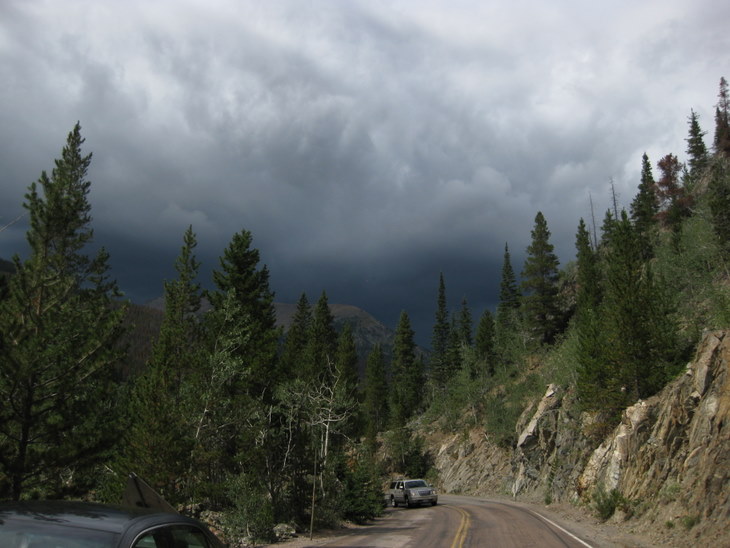 As we gained elevation, the skies turned outright livid.
---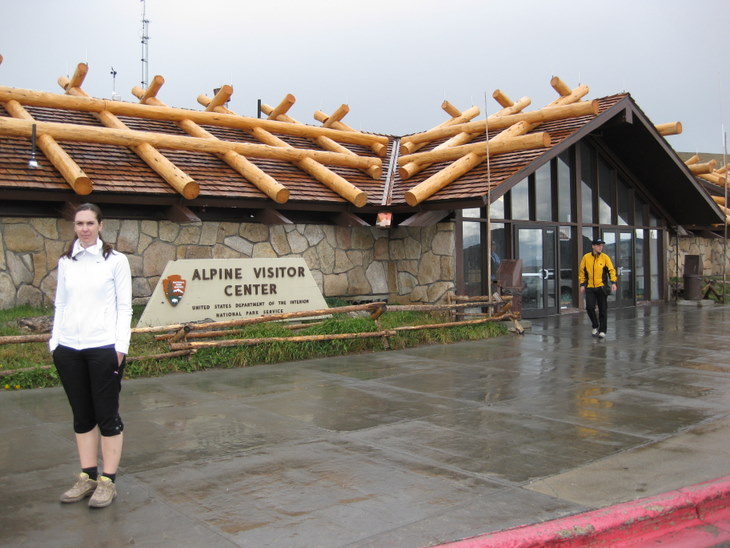 When we reached the Alpine Center at 3500m (11800 ft) it was raining pretty steadily...
---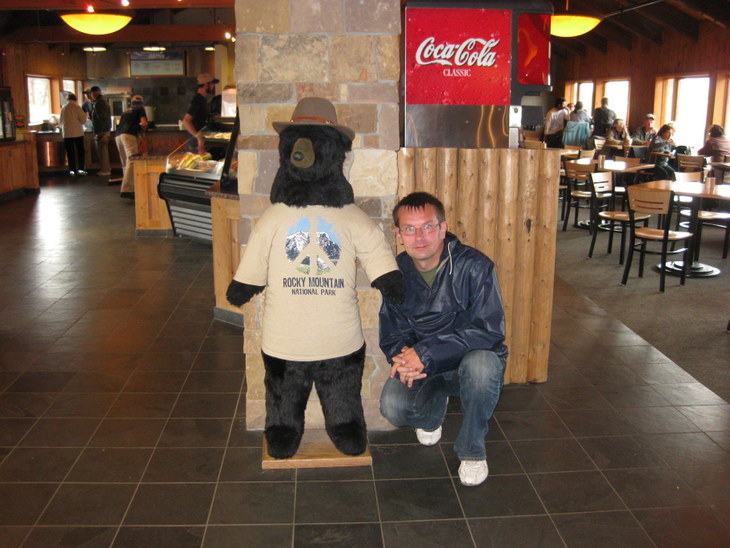 ...so we took cover and a lunch in a small cafeteria adjacent to the Center.
---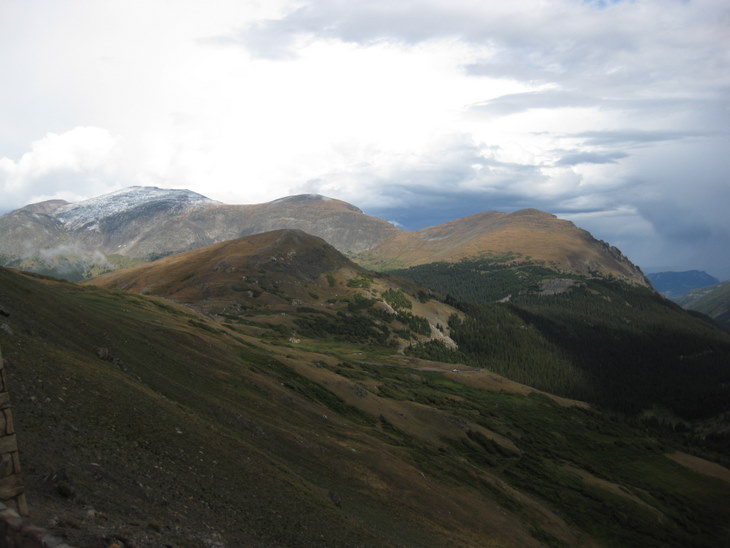 Fortunately, just as we finished our soup, the rain seemed to have abated...
---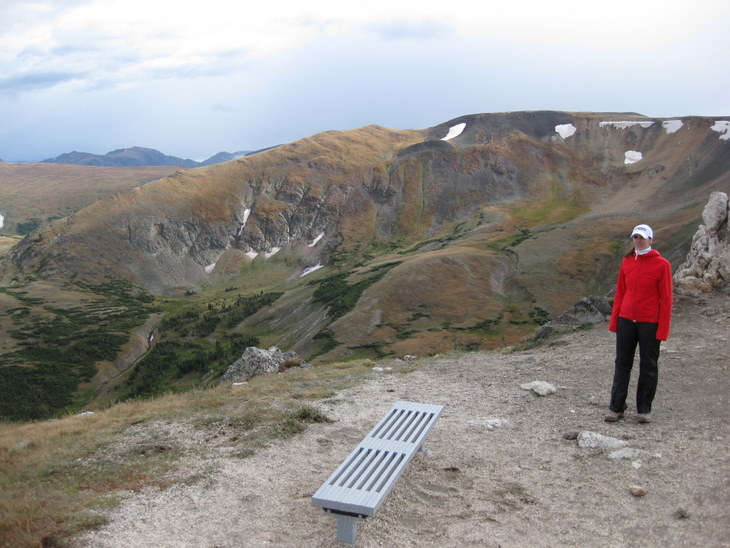 ...and so we took a short hike...
---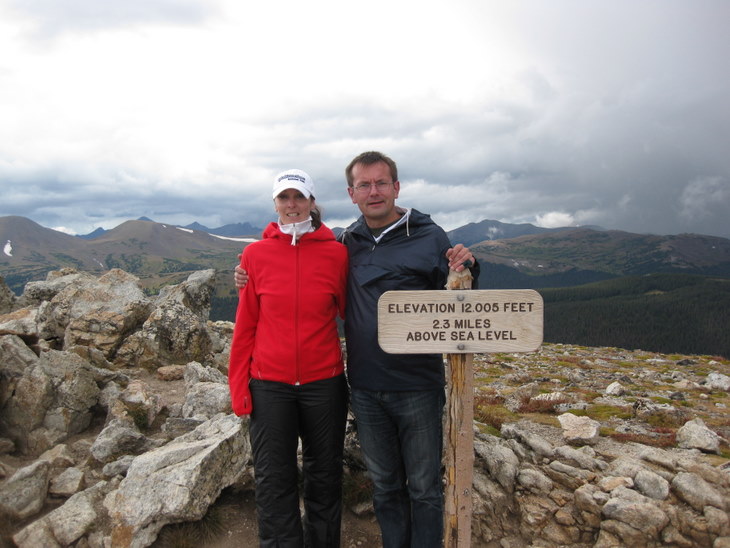 ...and reached a peak not far away from the Alpine Center.
---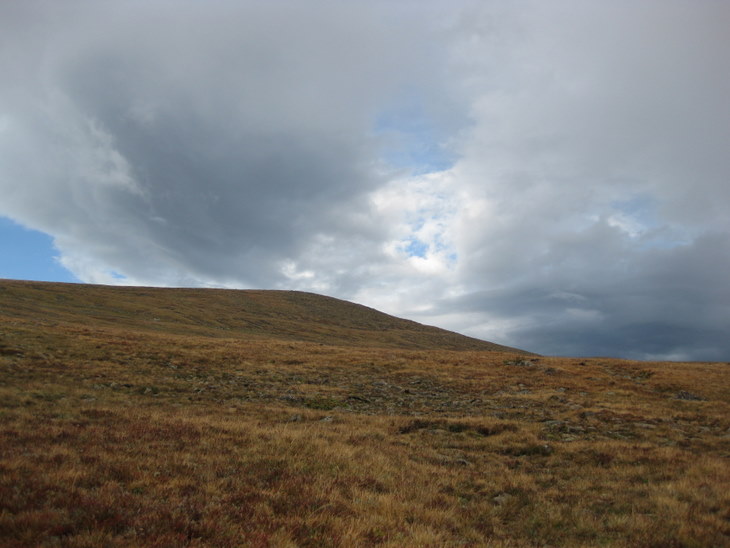 But in mountains, weather changes fast...
---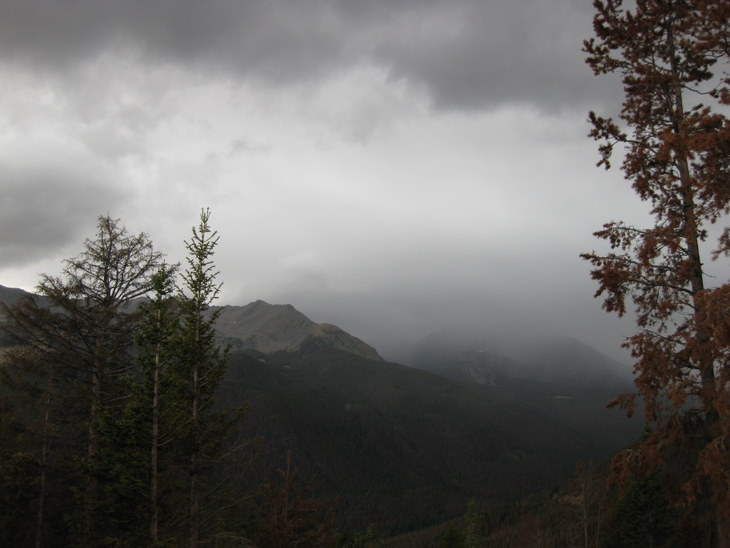 ...and before we knew it, it was gloomy again.
---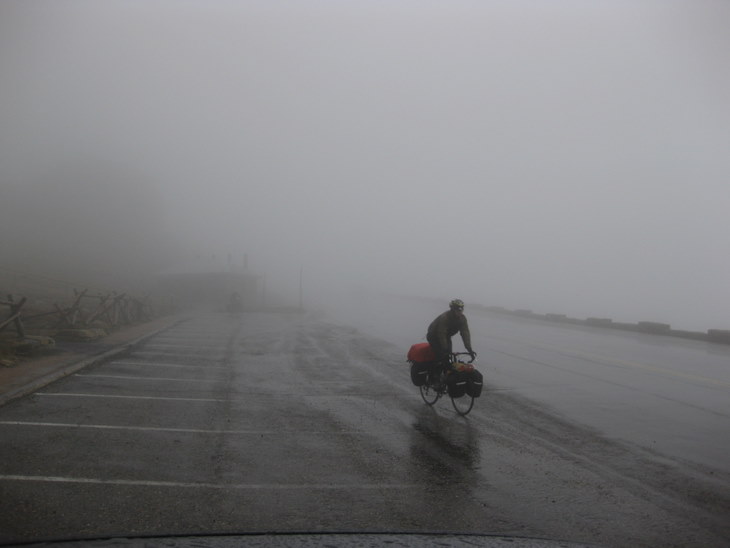 We took a little drive alongside the ridge, and stopped at a parking lot where we ran into a pair of cyclists.
These brave souls not only pedaled all the way up from the visitor's center (from 8,200 ft to 11,800 ft in about 15 miles)
but they also became subject to a pretty severe weather. Gravity and rain - what a lethal combo!
---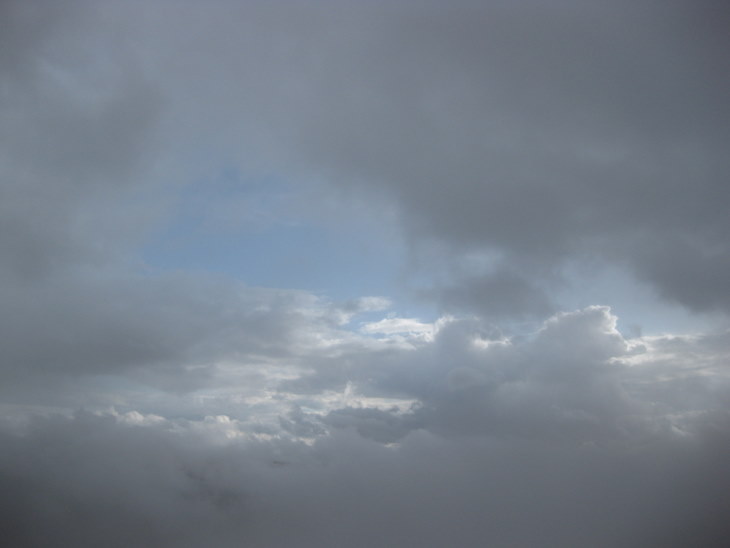 But soon we could see holes in the clouds, as if God poked his fingers through them.
---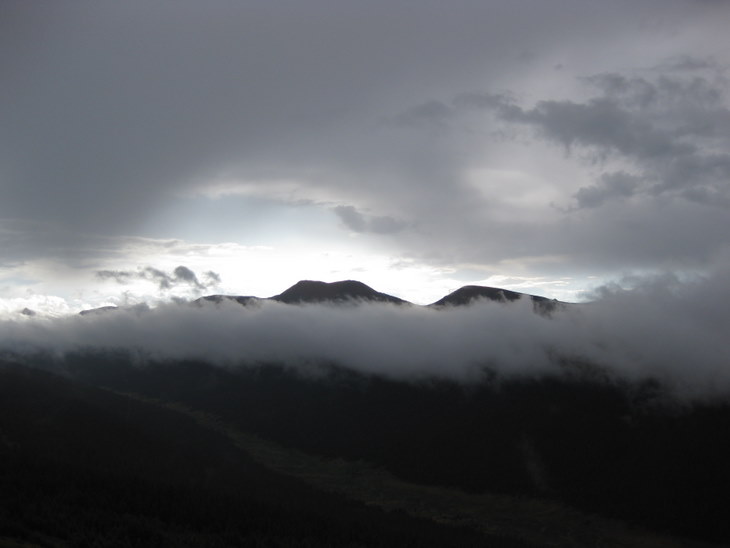 As we were returning to the Alpine Center, we could see the opposite ridge through shredded clouds.
---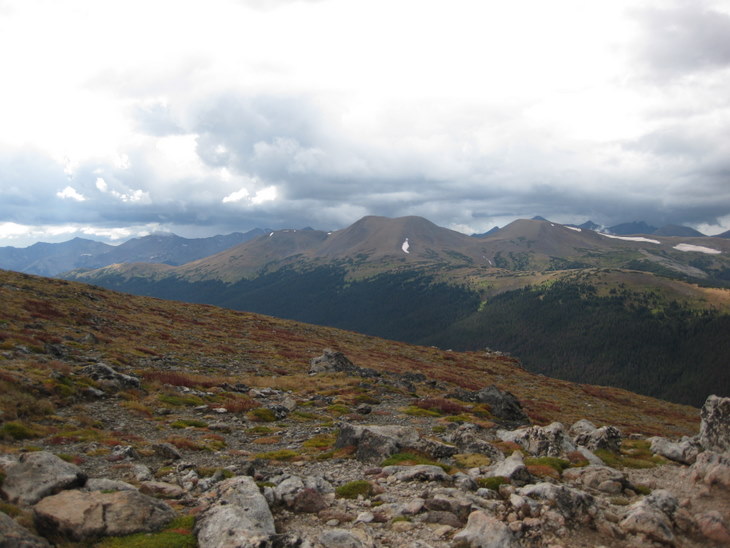 As we continued down to lower elevations, the clouds became manageable and less threatening...
---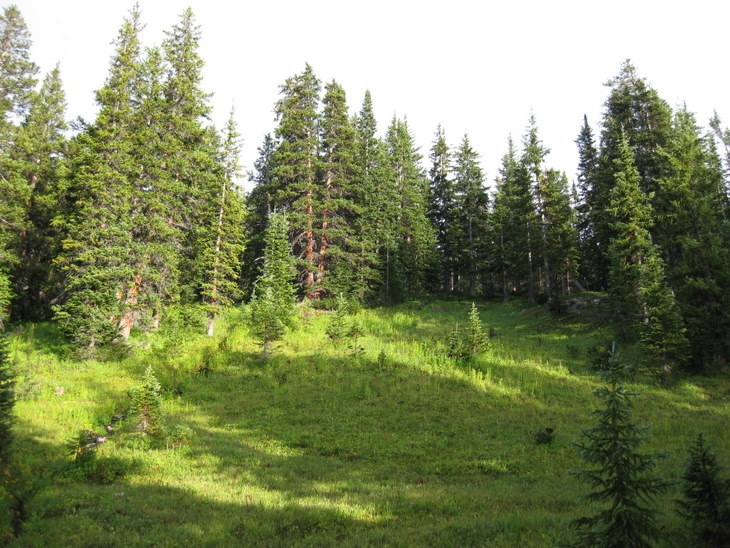 ...and we decided to take another hike that lead us to a little clearing...
---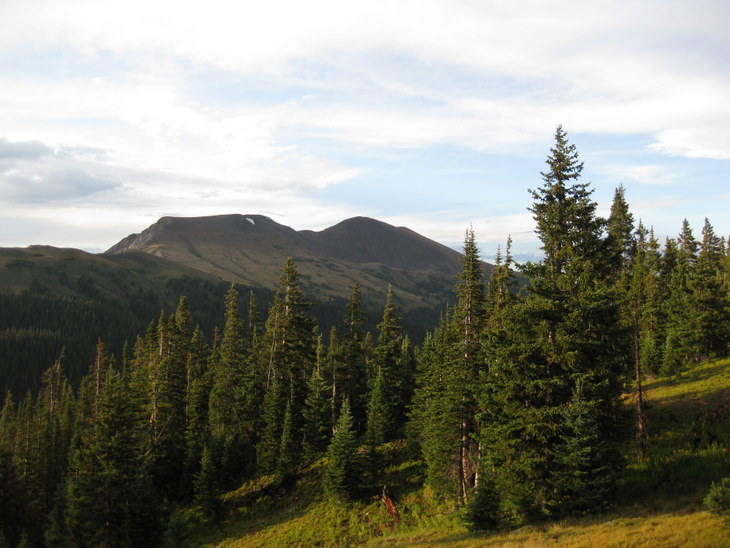 ...from which we could admire a beautiful view of the mountains.
---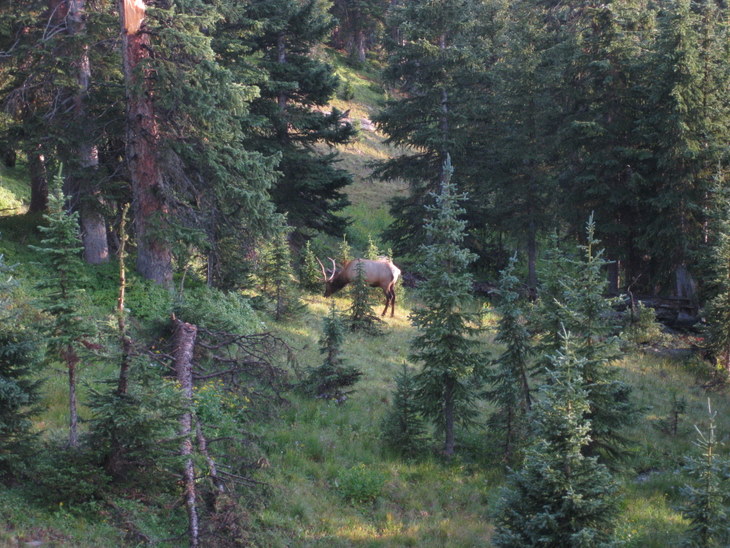 We also spotted a couple of stags that were feeding on grass and didn't seem to mind us.
It was a slightly cheesy sight, but many amateur painters I am sure would love to capture that on canvass.
---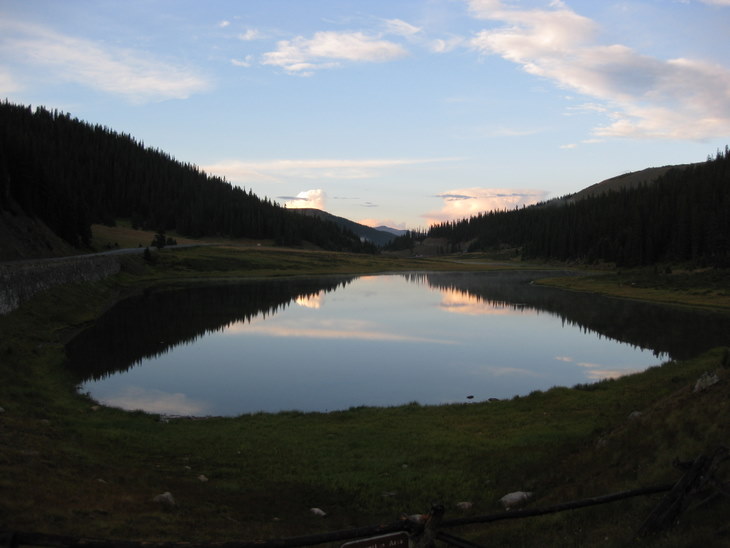 When we got back to a little lake from where we started, the sky had cleared, but the sun was going down fast...
---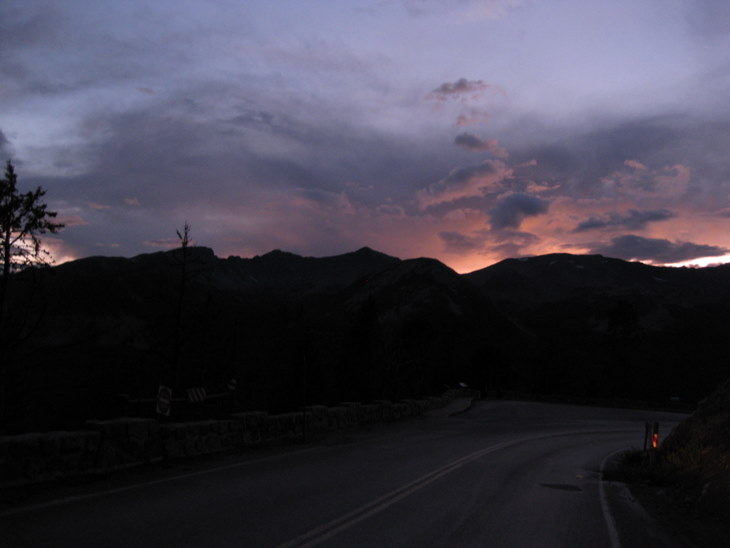 ...and so we decided to go back to the Alpine Center and see if we can catch a nice sunset.
---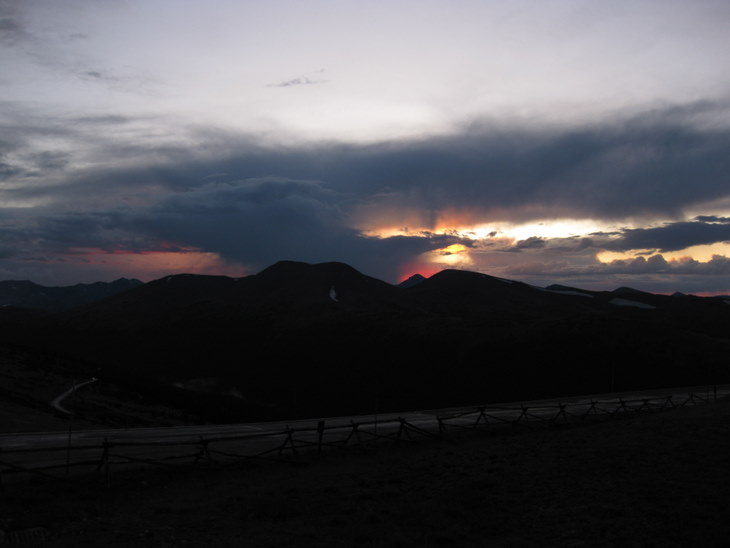 And it was pretty spectacular - presenting the kind of mountain Moses would love to go to.
---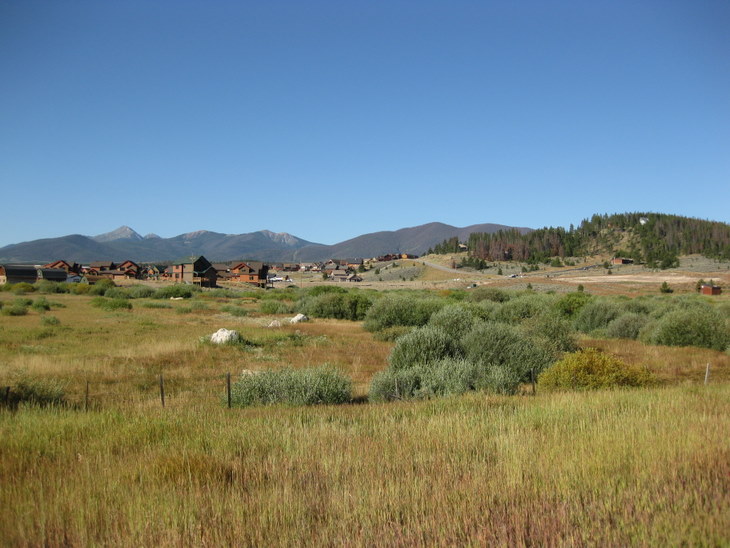 When we woke up the next day, it felt like a different planet.
---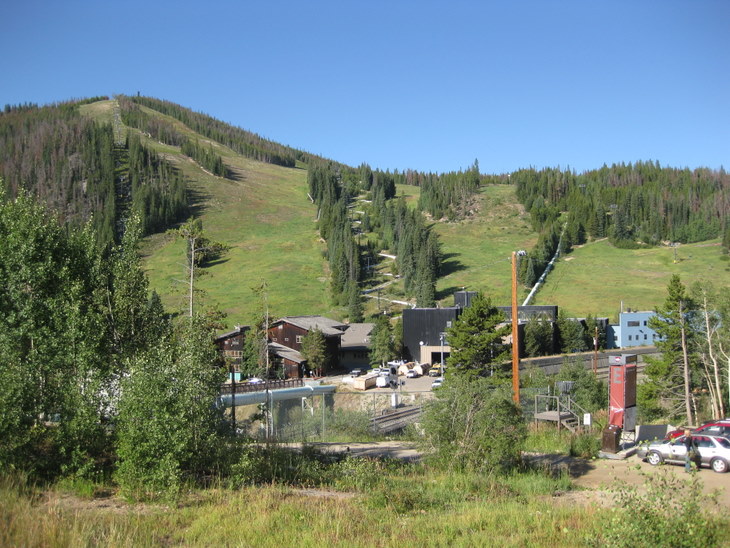 The sky was uncompromisingly blue, and we drove past many ski resorts...
---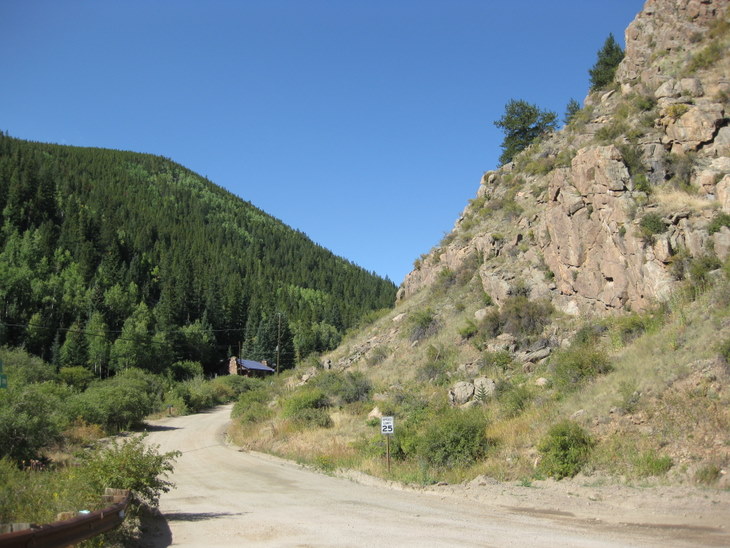 ...until we arrived at the Mt Evans area, on the other side of Interstate 70.
---