Great Sand Dunes NP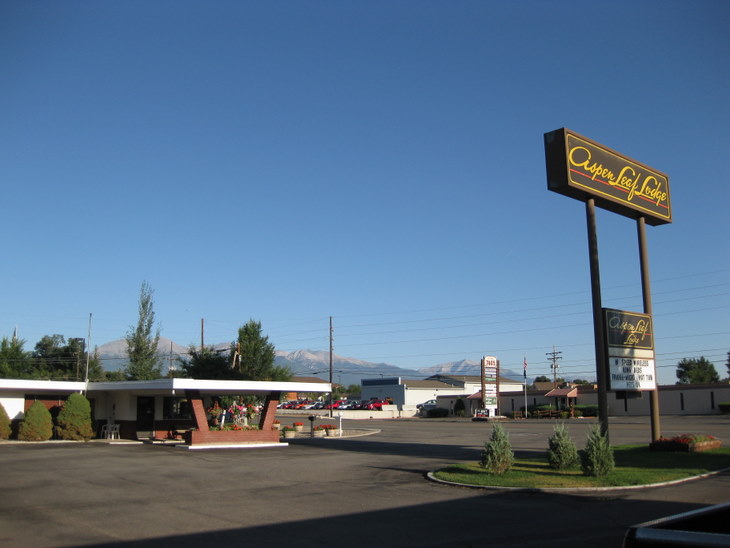 We spent the night in Salida, and were awakened by picture perfect skies again.
---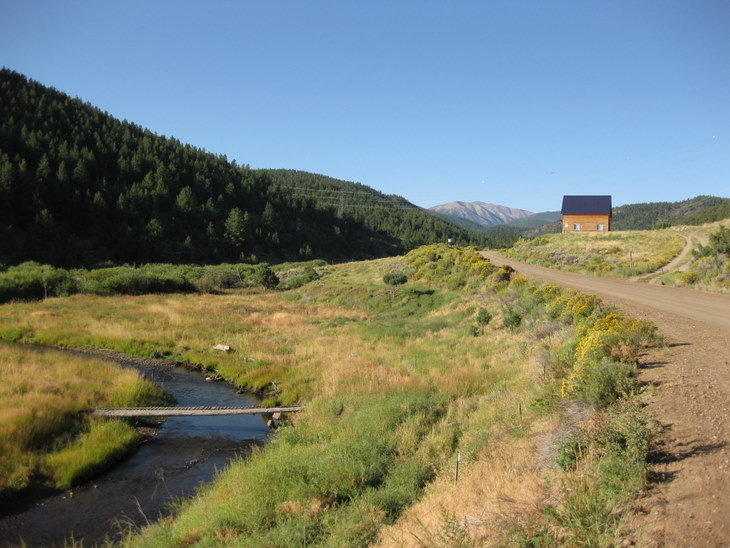 The weather and scenery were so exciting that we followed a whim and took a little dirt road branching off into nowhere.
---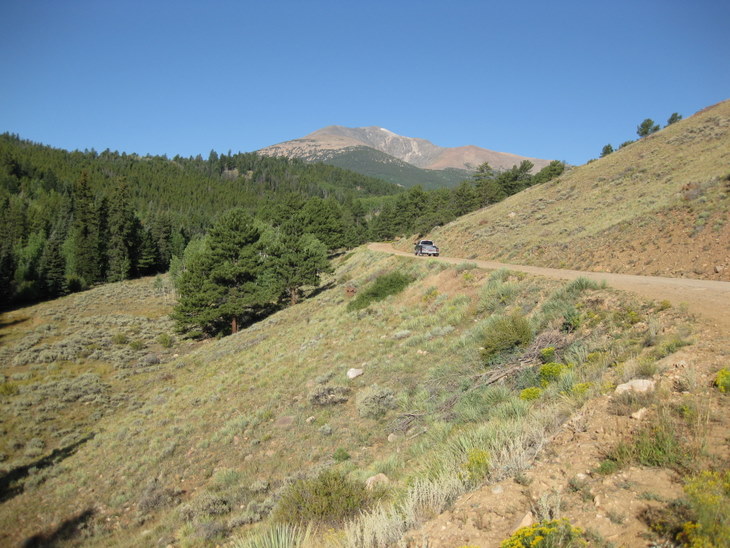 Our Civic was pretty much the only "passenger" car on this road.
The big wheel owners were probably knocking on their foreheads when they saw us.
(and they would have increased the knocking intensity had they known that we came from the Czech Republic)
---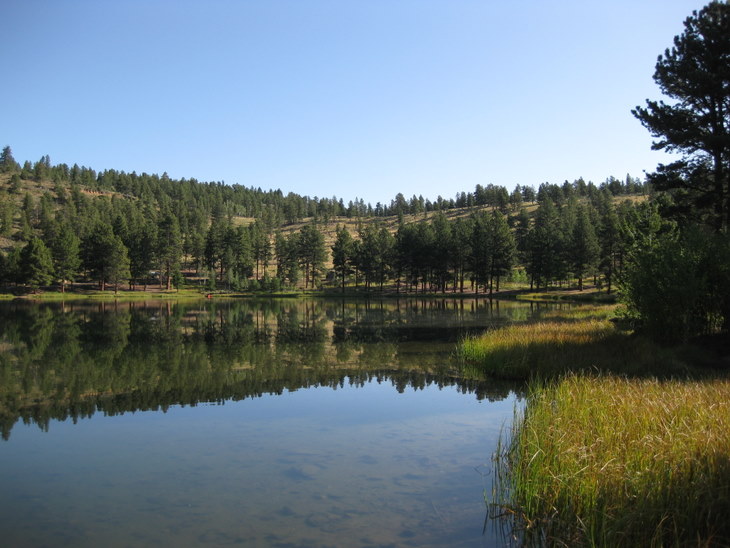 The road lead to a little lake where the locals satisfied their fishing urges.
---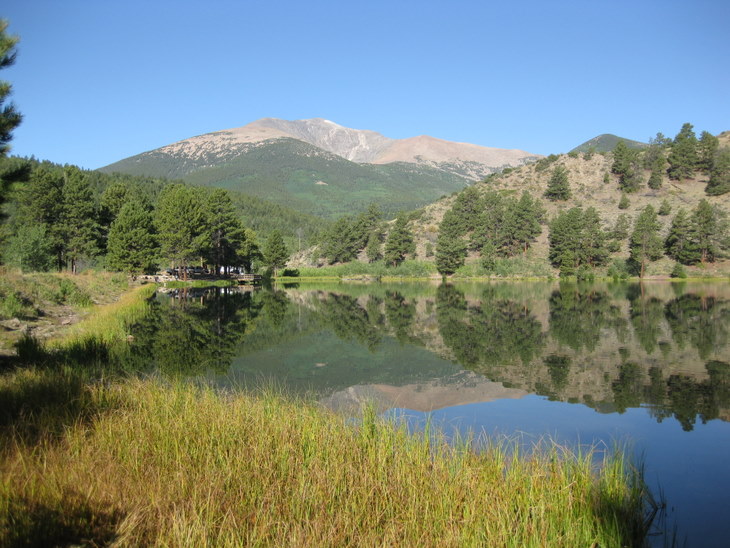 But we didn't have any beef with fish, so we just took a couple of photos and headed back.
---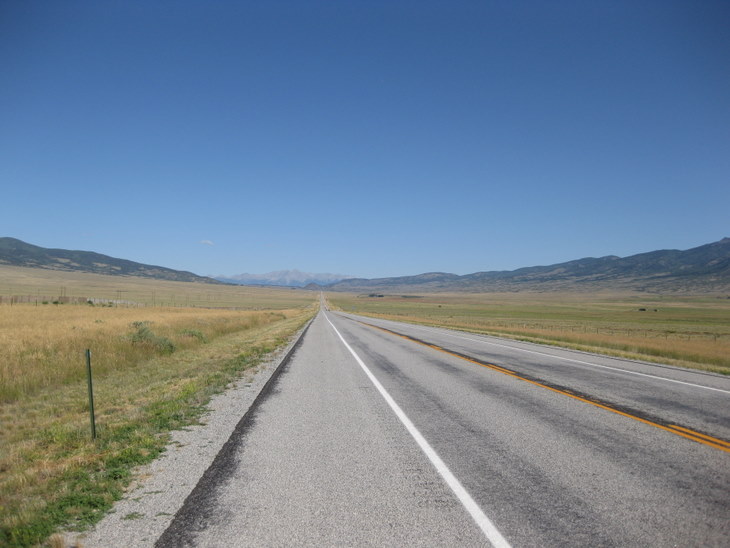 The rest of our drive to the Great Sand Dunes was a cliche of Western driving...
---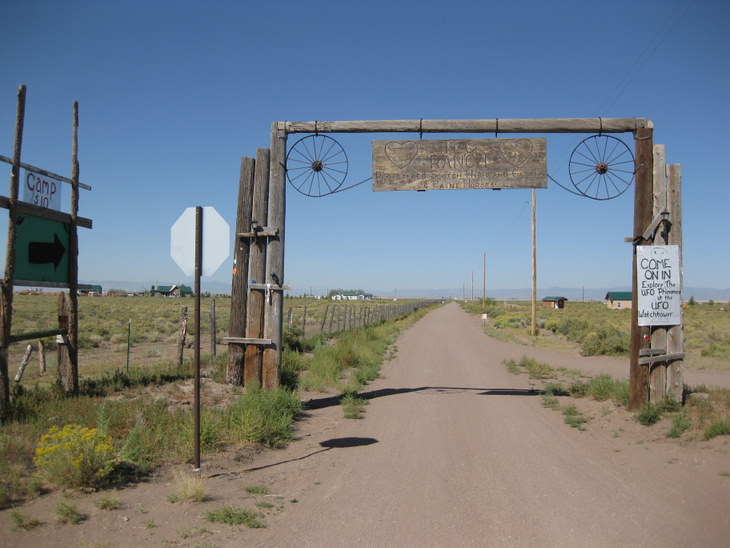 ...punctuated only by little oddities - such as this entrance to a self-proclaimed UFO-land.
(who could have resisted entering this dirt road)
---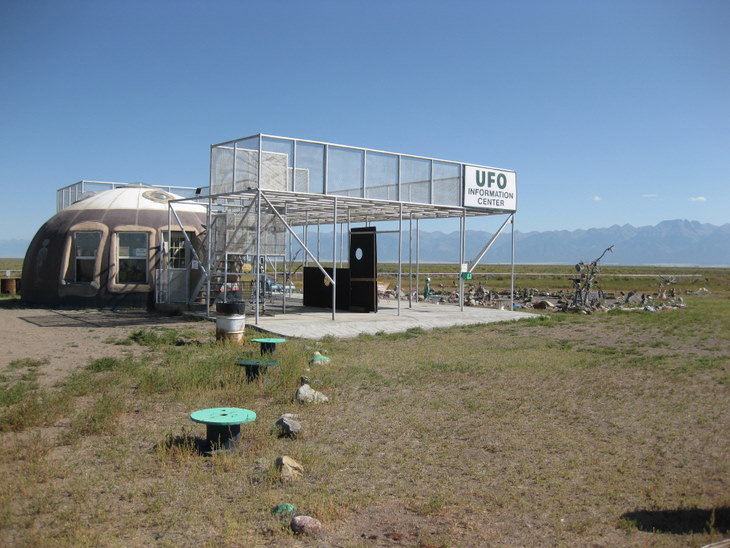 After about half a mile, we ended up at a low budget UFO Information Center.
I gather that the global recession on Mars is even more severe than here on Earth.
Here you can admire their stylish back yard.
---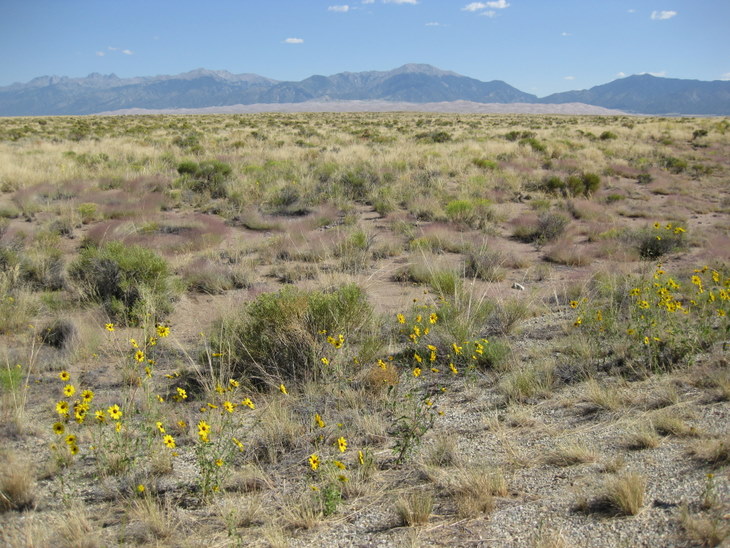 Our attention soon shifted to the great sand dunes looming in the distance.
---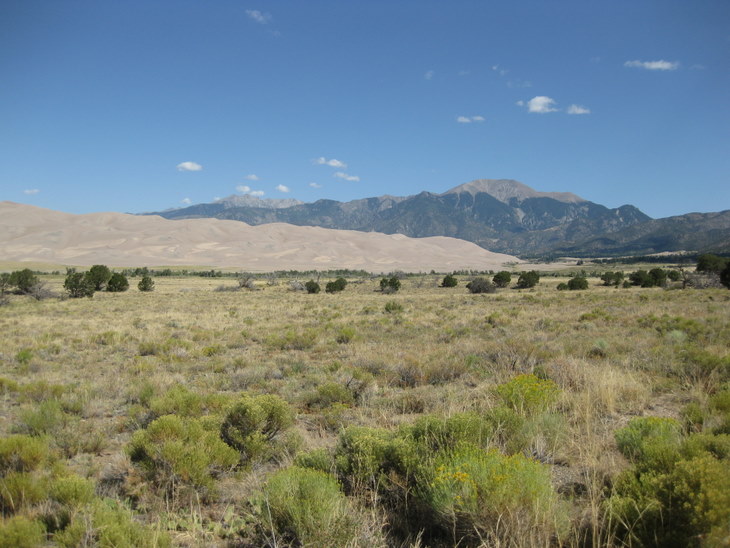 They got even bigger as we entered the park.
As you can see they are bona fide sand dunes, nestled against Colorado mountains.
---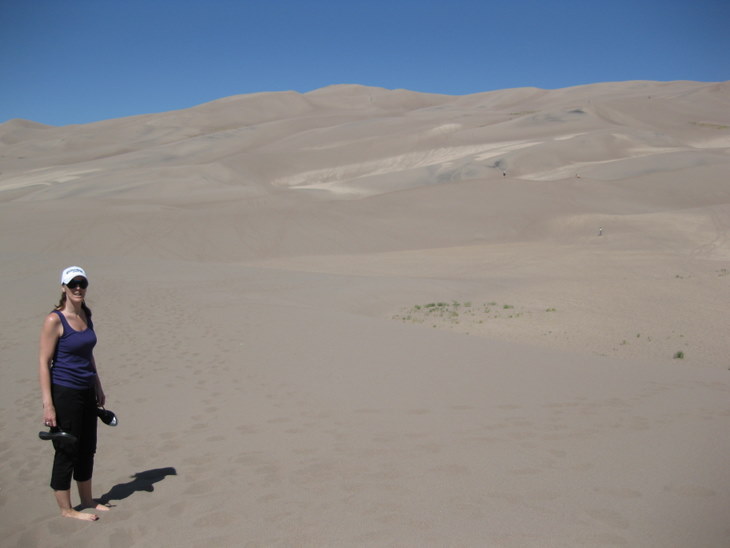 When we made it to their feet, we wished they were a bit smaller.
---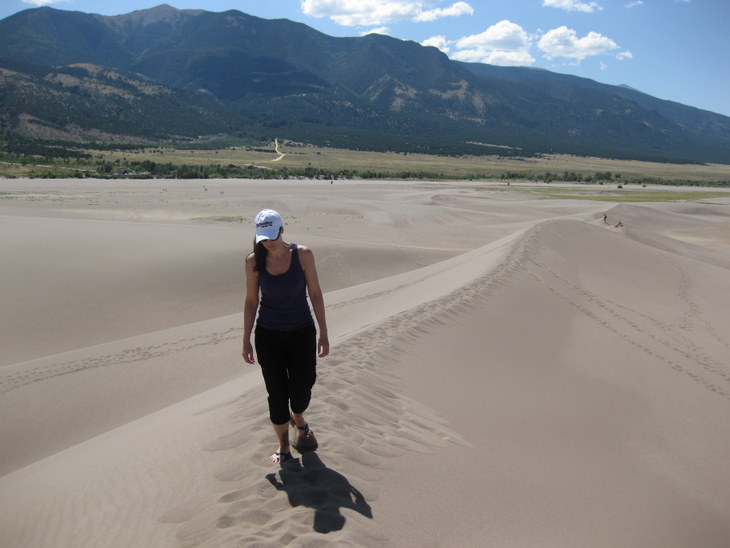 Going up on a sand heap may be easy, but after a while it gets pretty strenuous...
---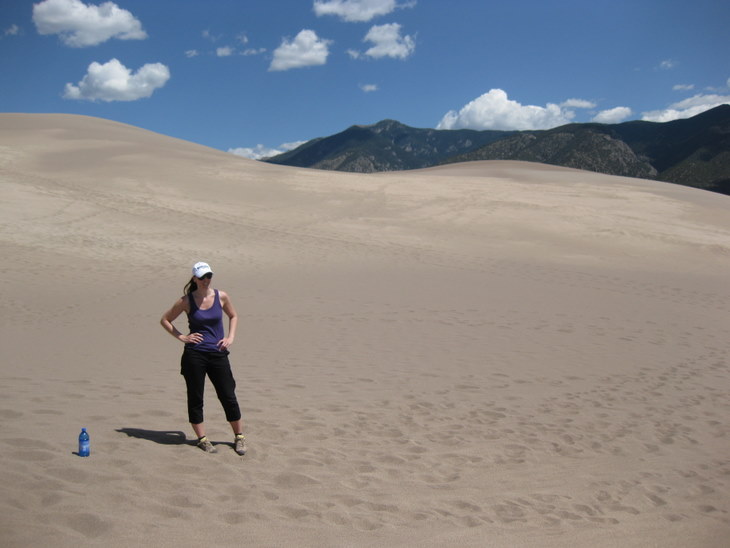 ...and we had to rest a lot.
---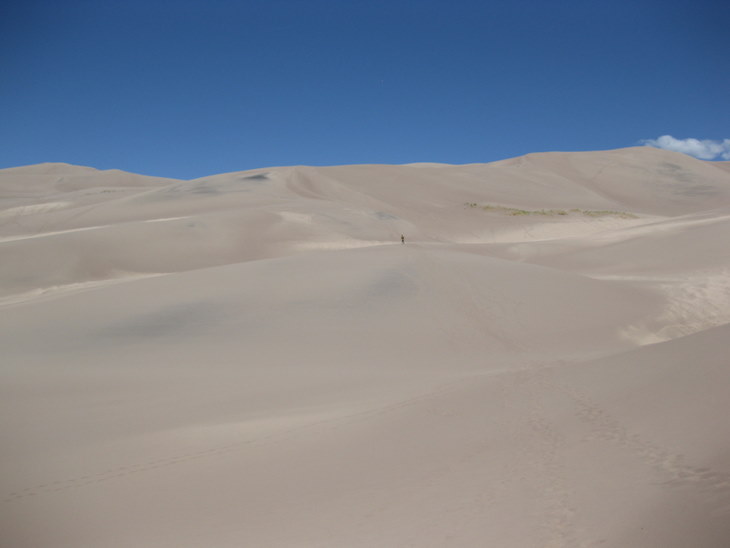 The scenery was amazing, and if you pointed your camera away from the mountains, you felt you were crossing the Sahara desert.
---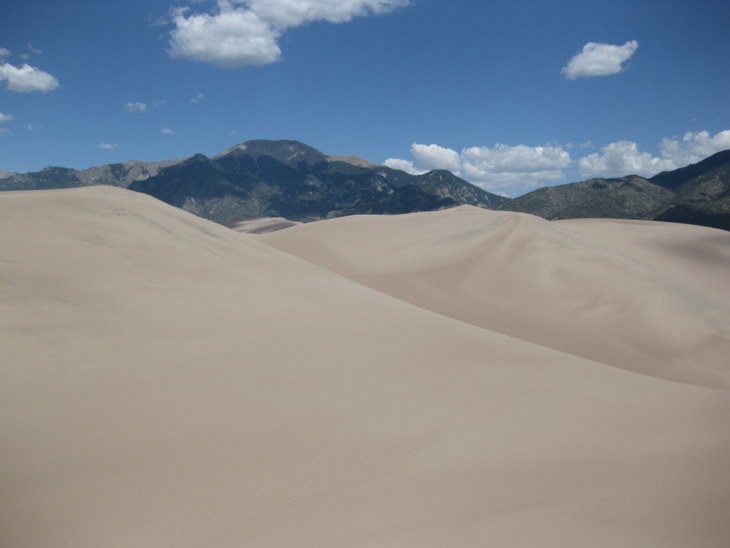 On the other side of the view, the mountains provided a nice natural GPS.
(I bet many Sahara travelers would give half a pint of water for that)
---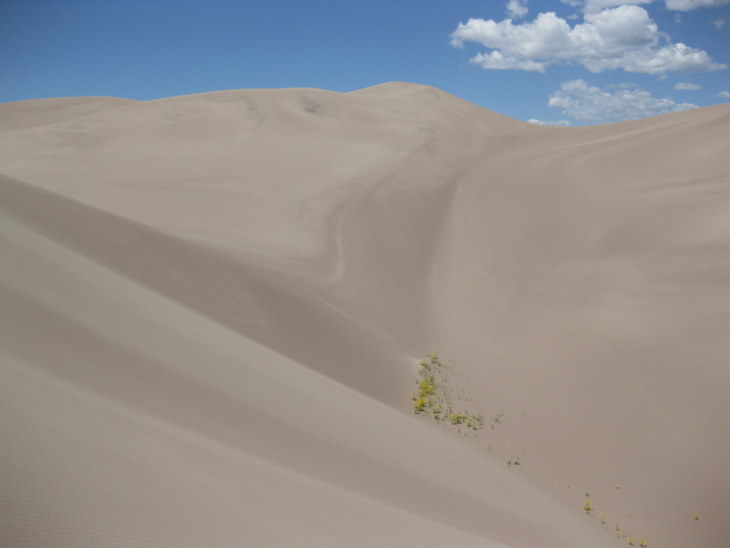 Clumps of tough plants in deep valleys provided an extra sense of perspective.
---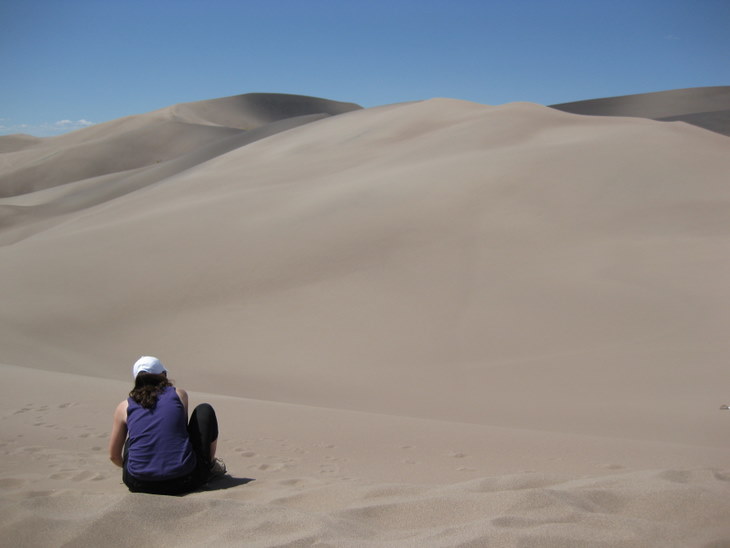 At some point Lea got tired of sand in her shoes and decided to take a rest
while I continued to one of the local peaks (the one to the northeast of her)
---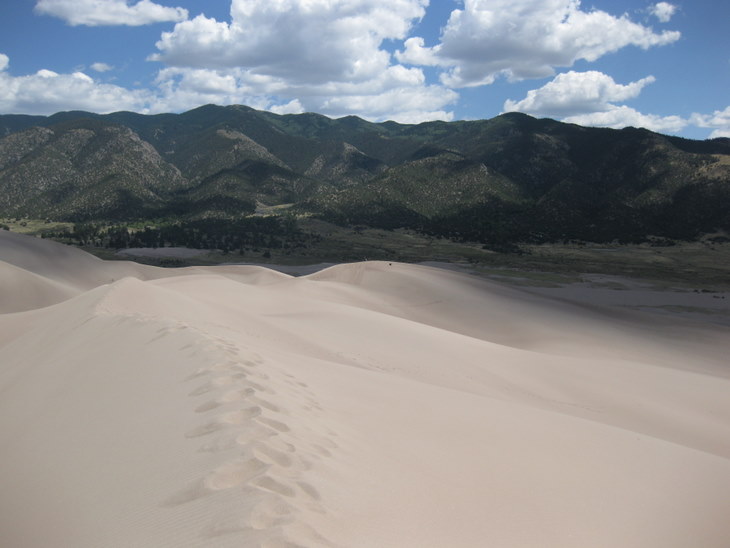 When I reached that peak and looked back she was merely a dot (in the center of the photo).
---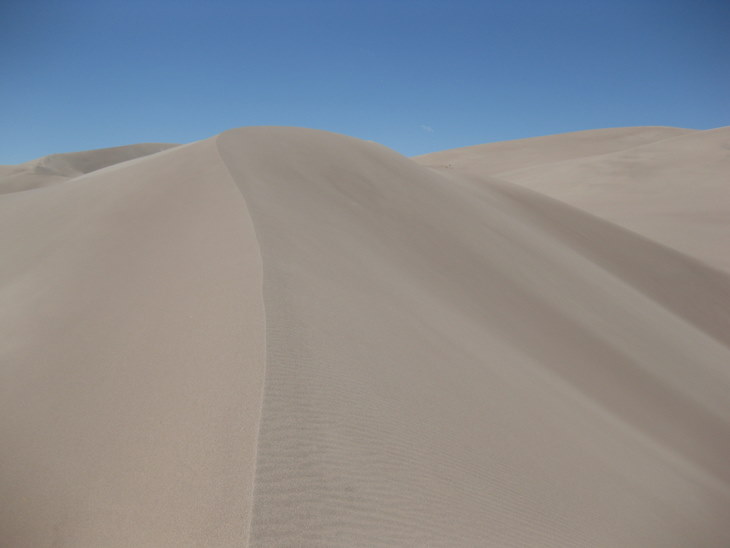 The nice thing about the higher elevations is that you are there alone -
no one has been there for a while and so you are walking in pristine sand.
---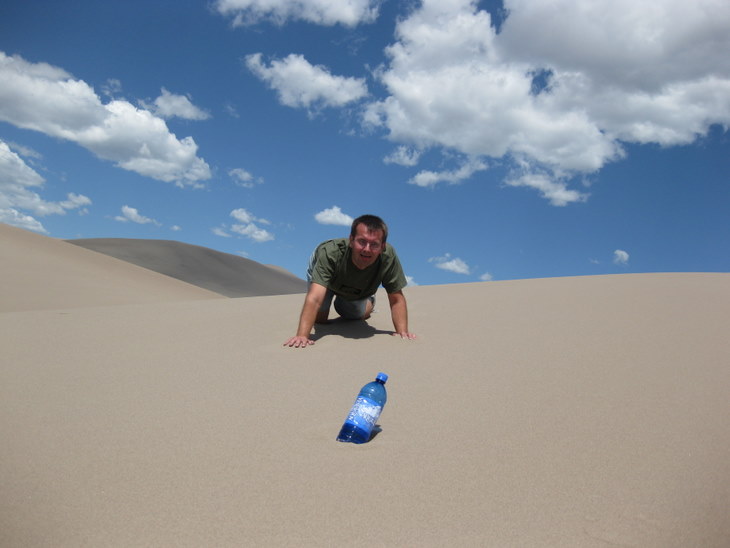 As always, water is essential!
---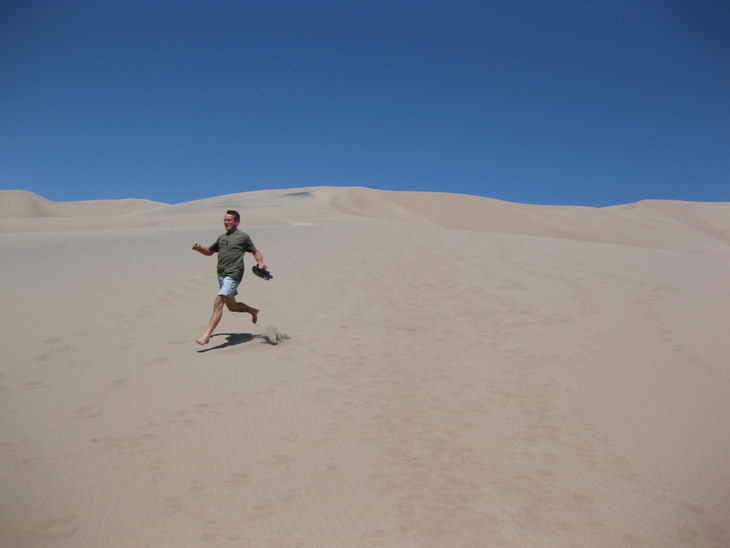 Descent is much easier!
Running down the dunes can be extremely entertaining.
---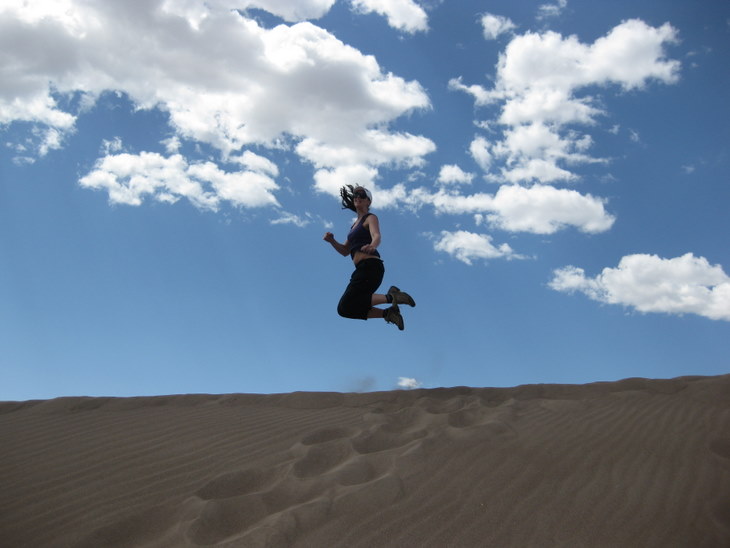 And if your head is in the clouds, you may be tempted to try the Desert Aerobic.
---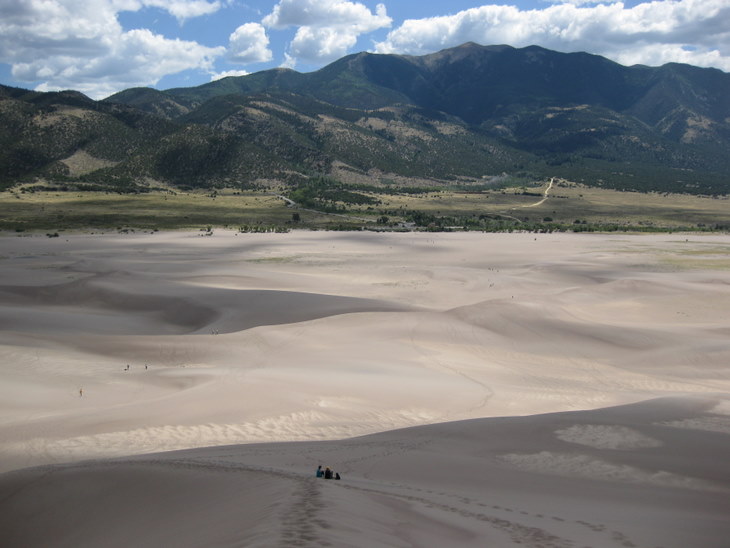 From this view you can see the little "desert" that you have to cross in order to get to the dunes.
---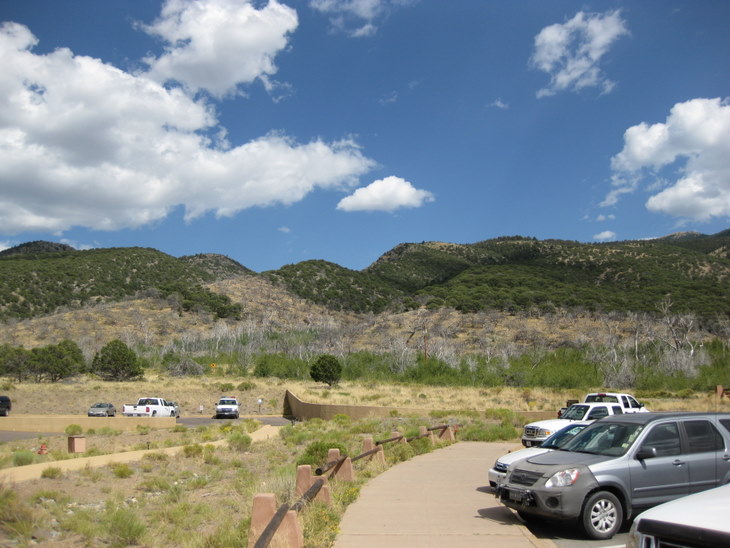 Visitor's Center will tell you all there is to know about this natural wonder,
but we were more interested in a hike into the opposite mountains...
---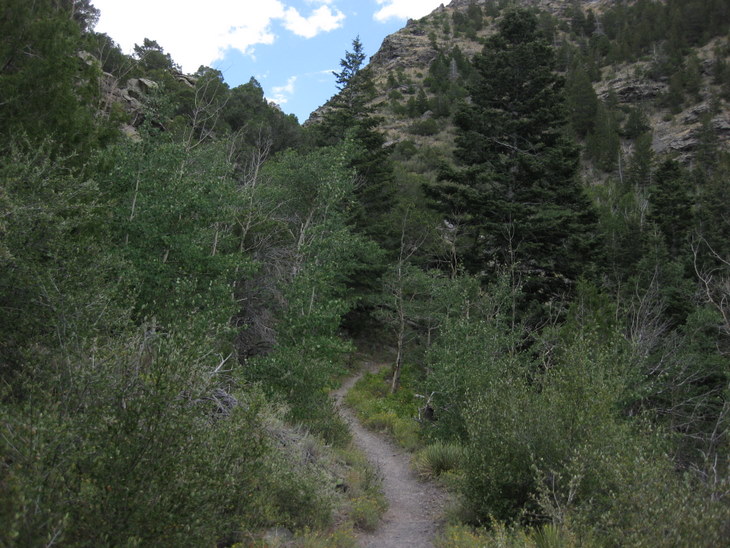 ...partly because walking on the firm ground felt suddenly ecstatic...
---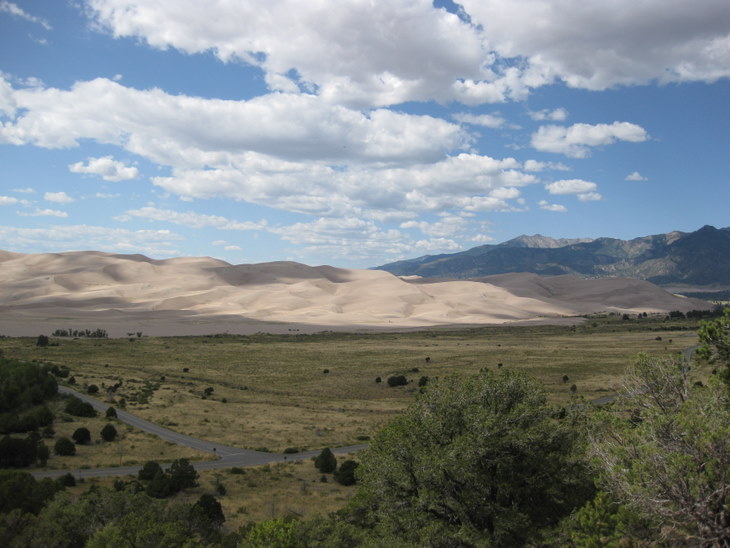 ...and partly because we wanted to have another view of the dunes.
---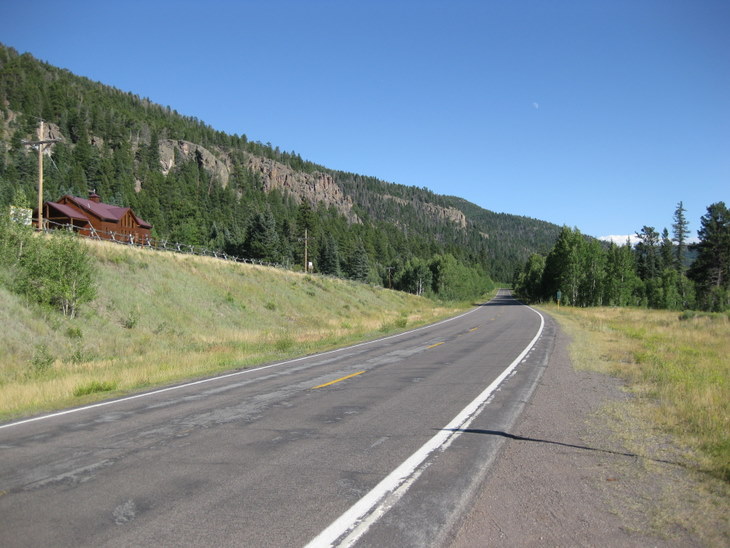 Then we continued to Alamosa, Antonito and on towards New Mexico.
---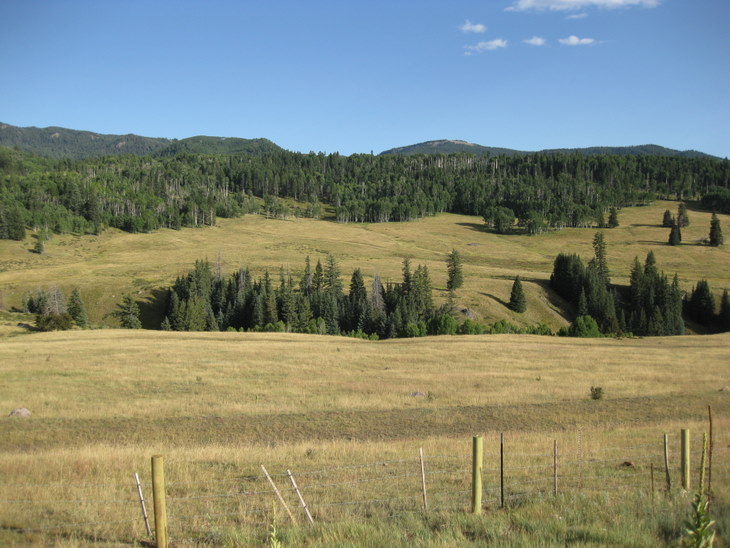 The road from Antonito, CO to Chama, NM leads through mild mountains and more or less traces the famous Toltec Scenic Railroad.
---