New Mexico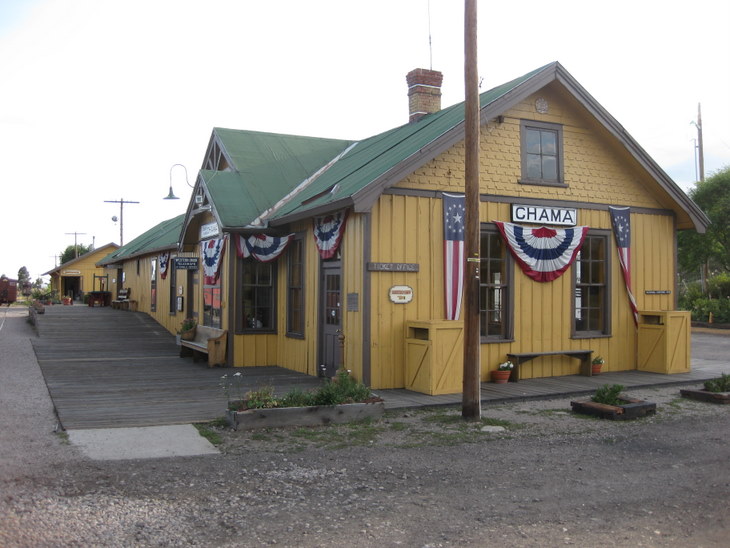 Our visit of New Mexico started in Chama, where we were hoping to catch the arrival of the scenic train.
---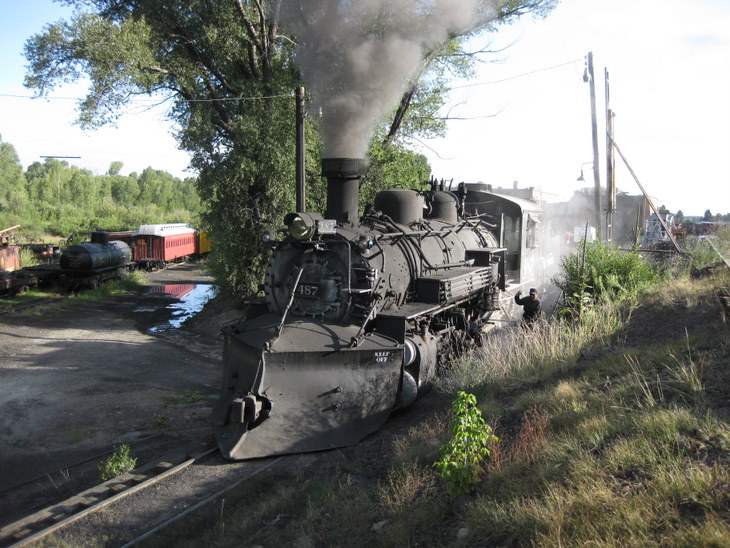 But when we got there, the train was already in, and we only caught the locomotive engine pulling into the shop.
---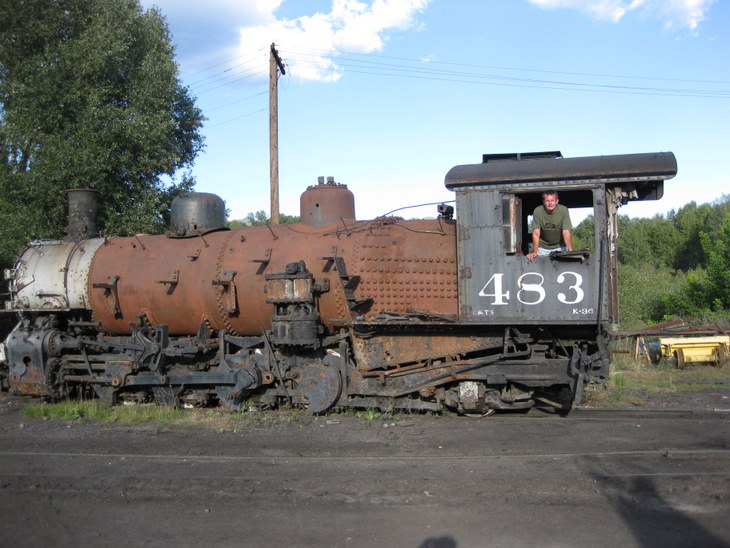 I tried to hijack another locomotive in the railyard, but could not hot-wire it.
---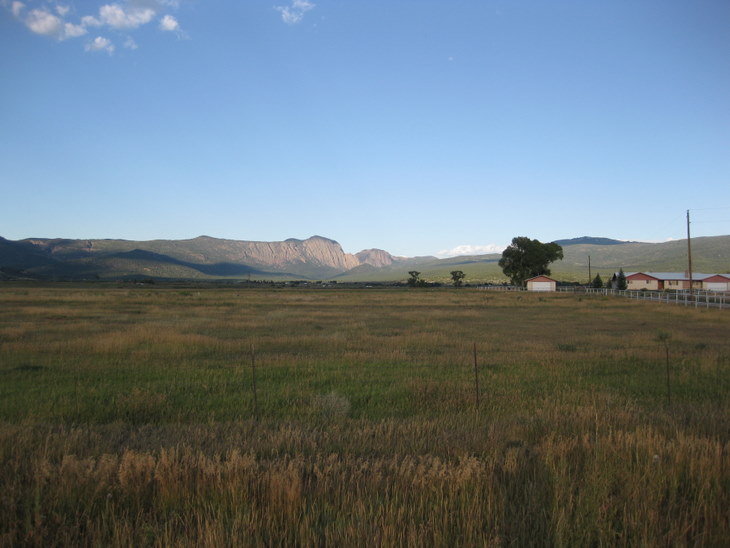 The countryside south of Chama still looks more like Colorado...
---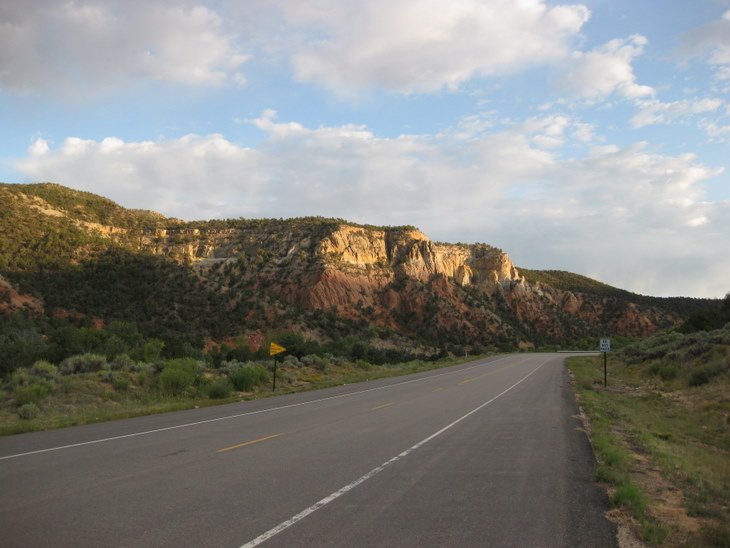 ...but as we headed south, we noticed the New Mexico hallmarks: the multicolored rocks...
---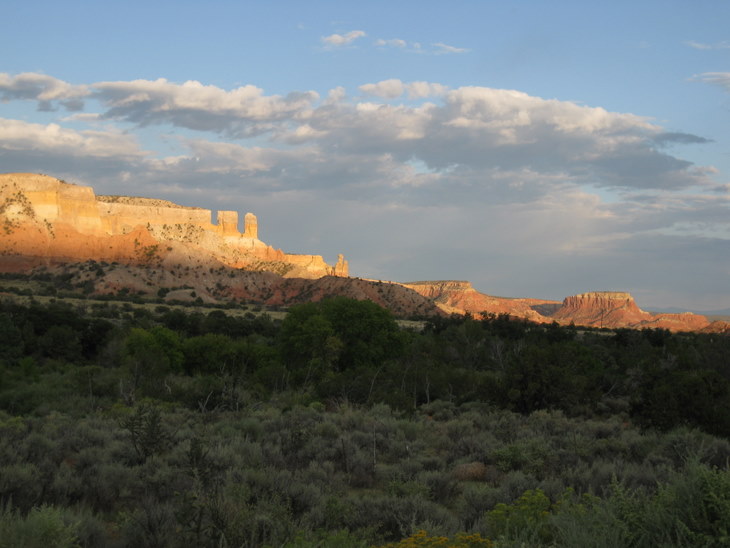 ...and the lone pillars.
---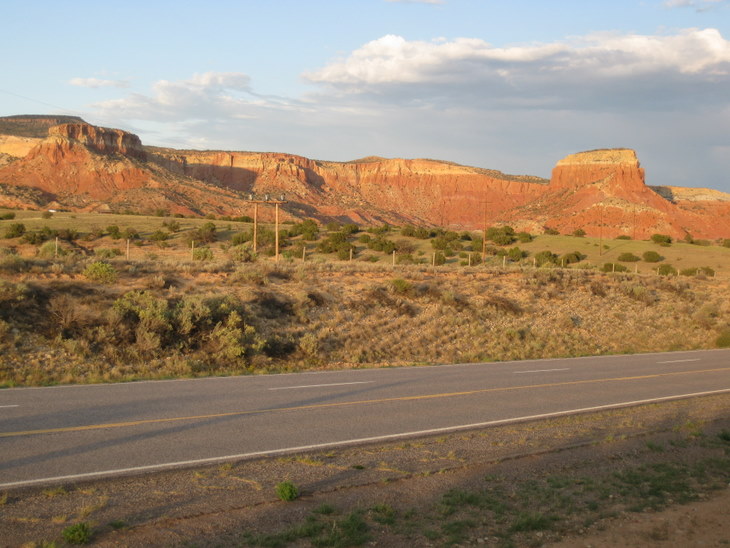 The setting sun made for some vivid colors...
---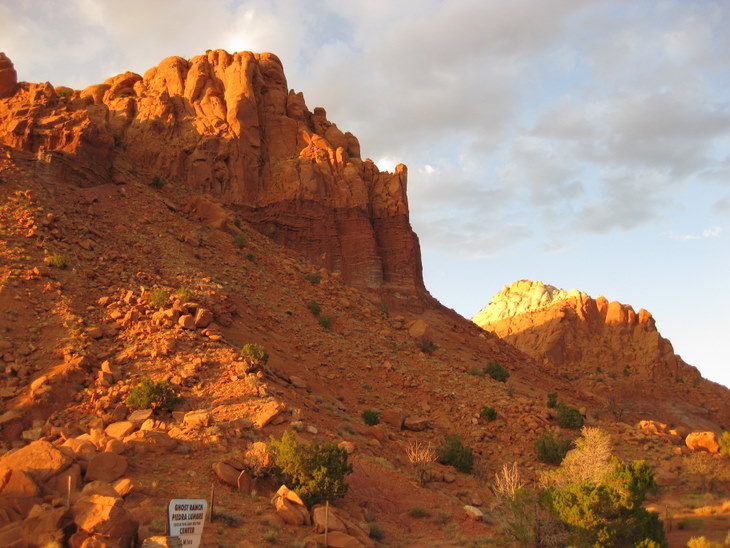 ...especially from a close range.
---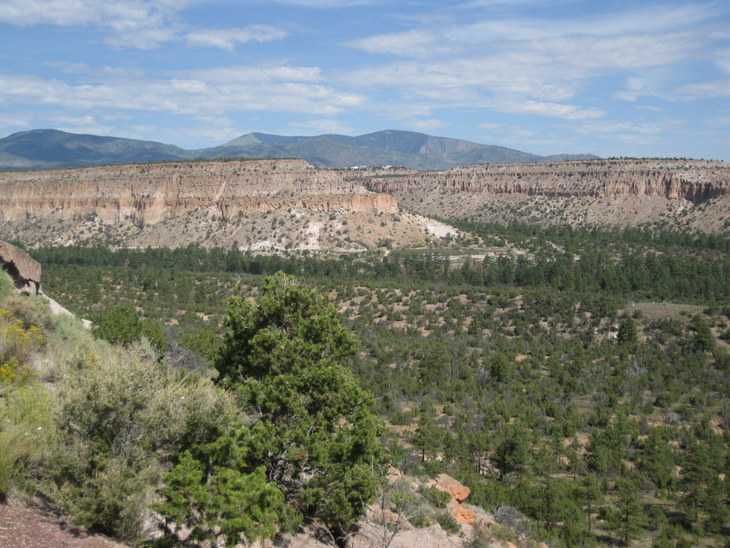 The next day we reached mesas surrounding Los Alamos...
---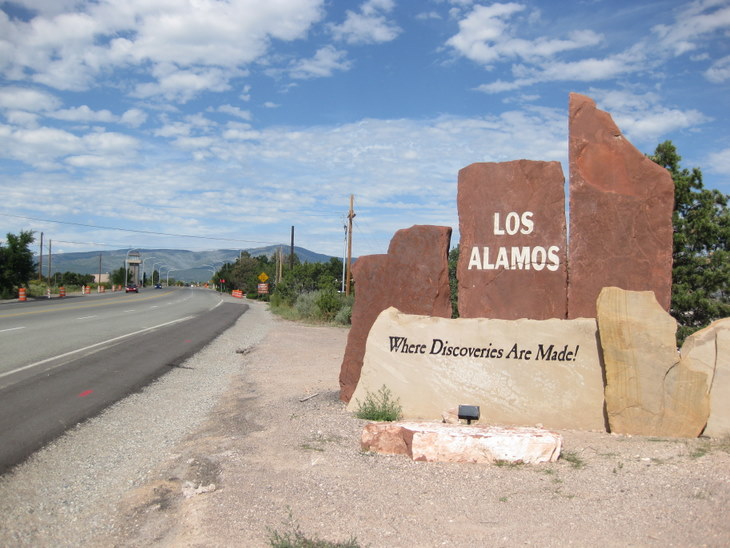 ...a little town built around the Lab, where I spent two years of my life.
---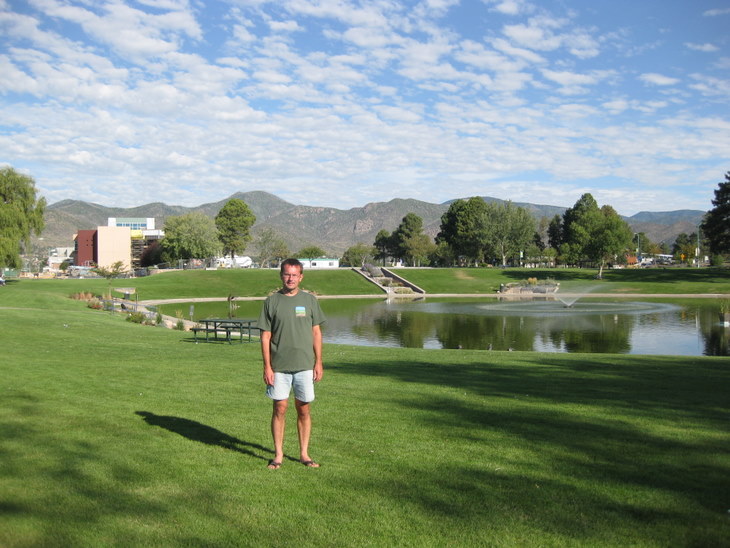 I have not been here since 1998.
---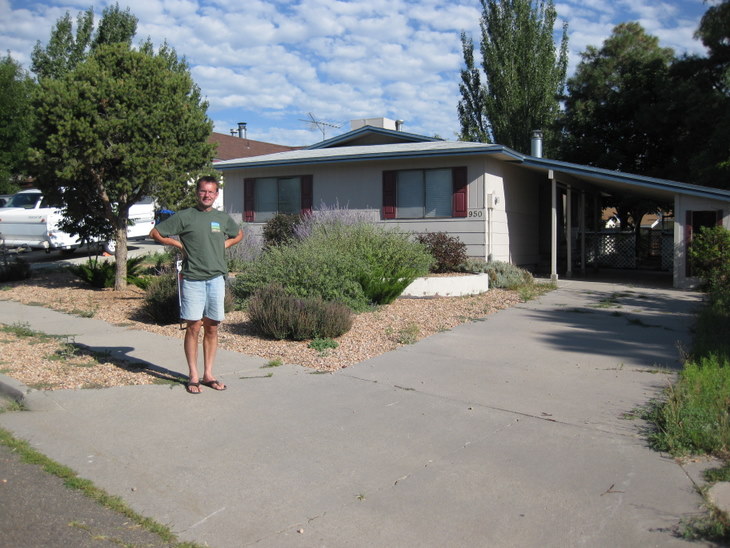 This is the house on Capulin Road which I used to rent...
---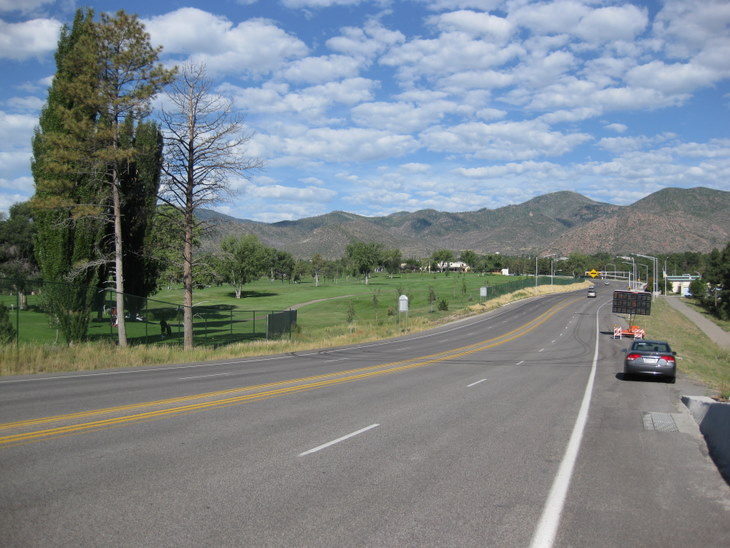 ...and the golf course that I used to cross every day on my way to work.
---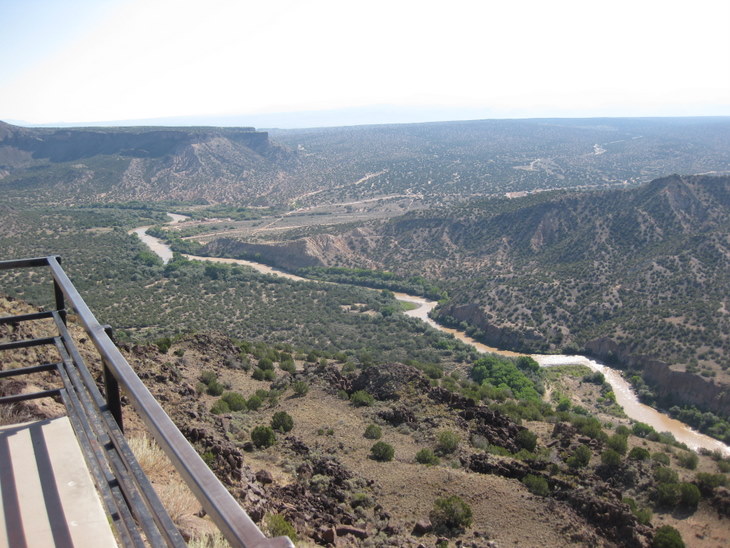 We also drove to nearby White Rock, where we enjoyed the view of Rio Grande...
---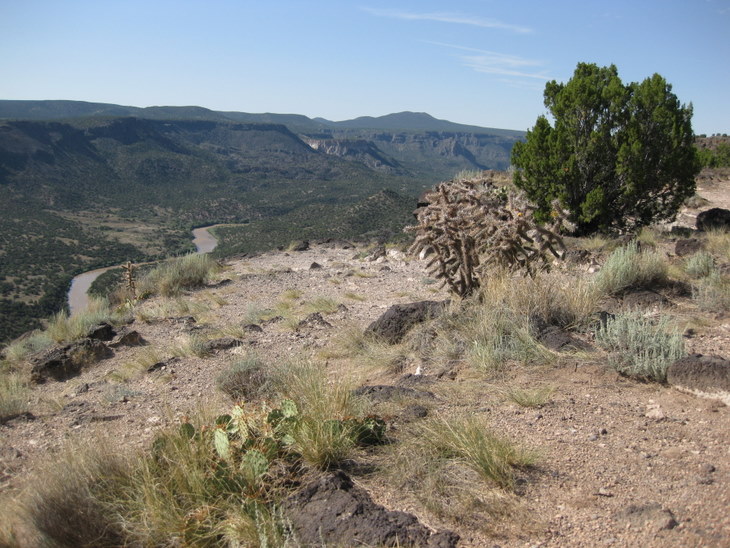 ...and the cactuses growing wherever they could get hold of some soil.
---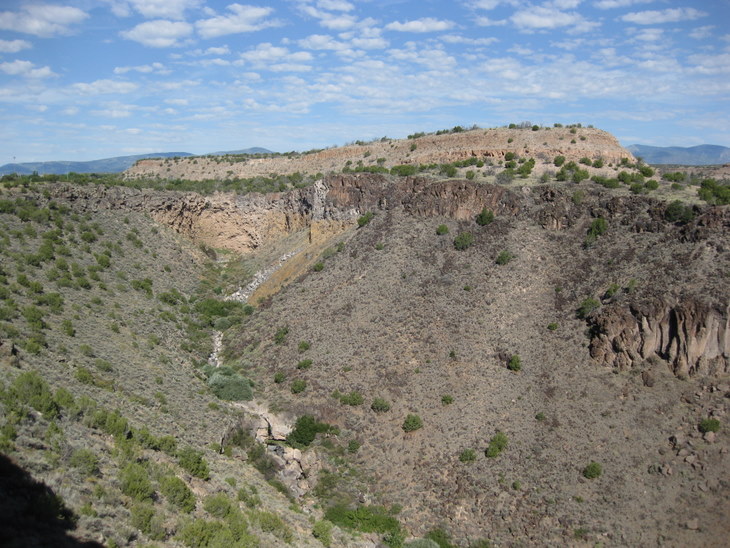 This is one of the side canyons on the other side of the overlook.
---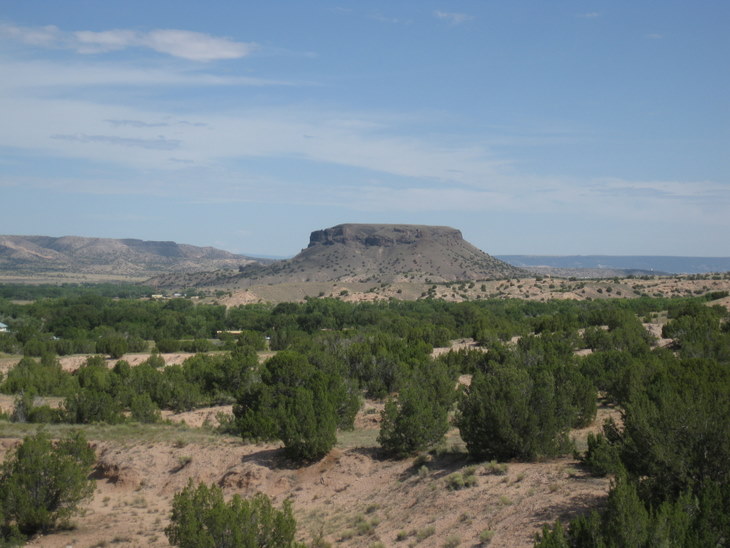 From White Rock we proceeded to Santa Fe, passing this sacred mountain near Espanola.
---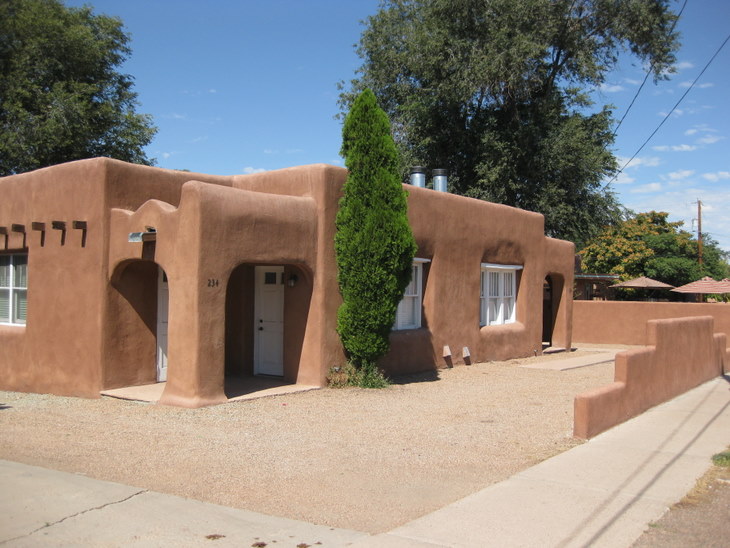 Santa Fe is known for its adobe houses.
---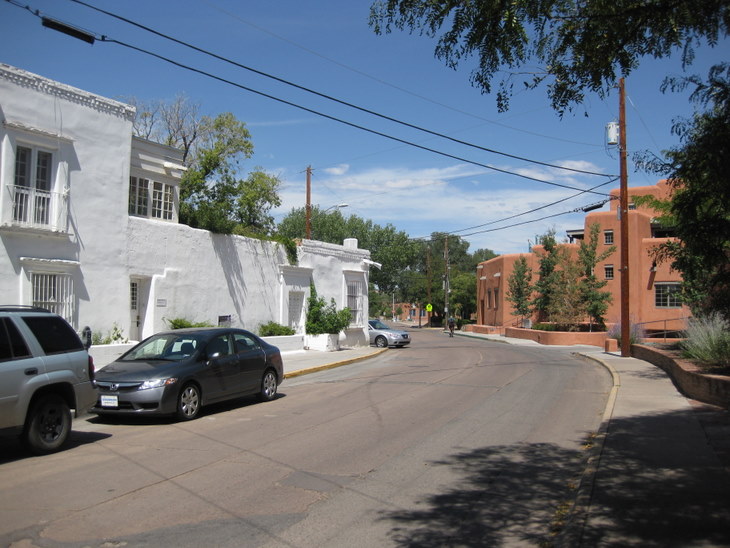 We parked near the central square and took a walk downtown.
---


This is the Santa Fe Art Museum...
---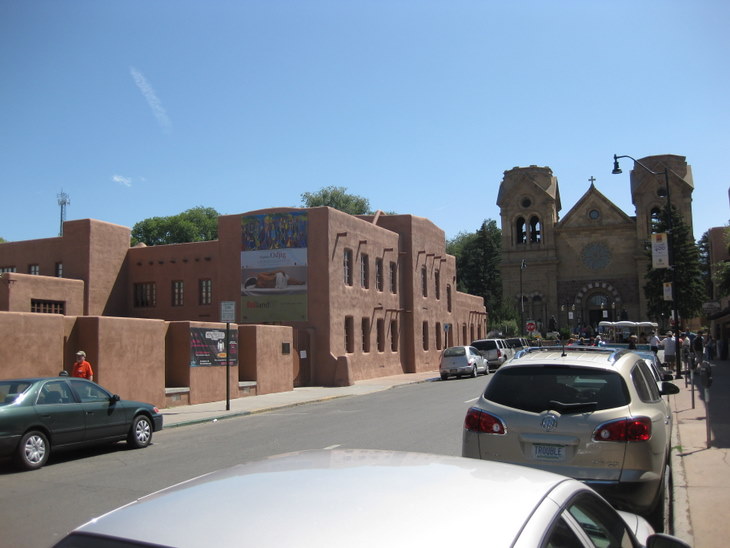 ...from where it was just a short walk...
---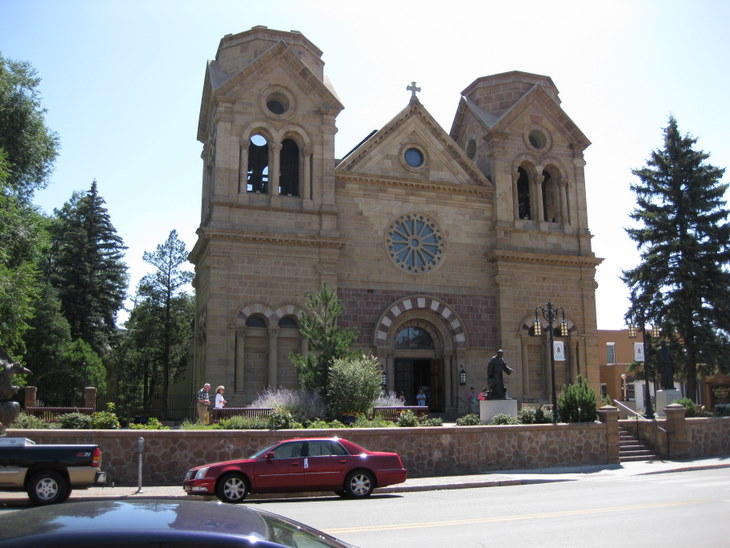 ...to the St Francis Cathedral Basilica.
---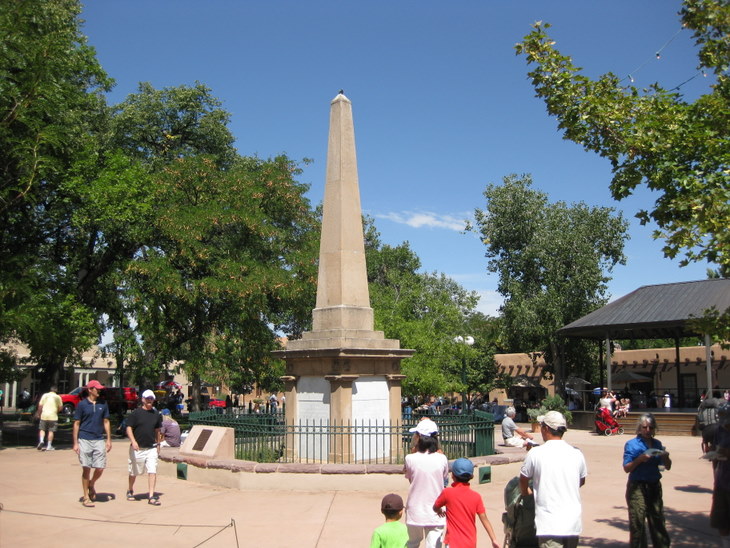 The main square is the center of the artistic life...
---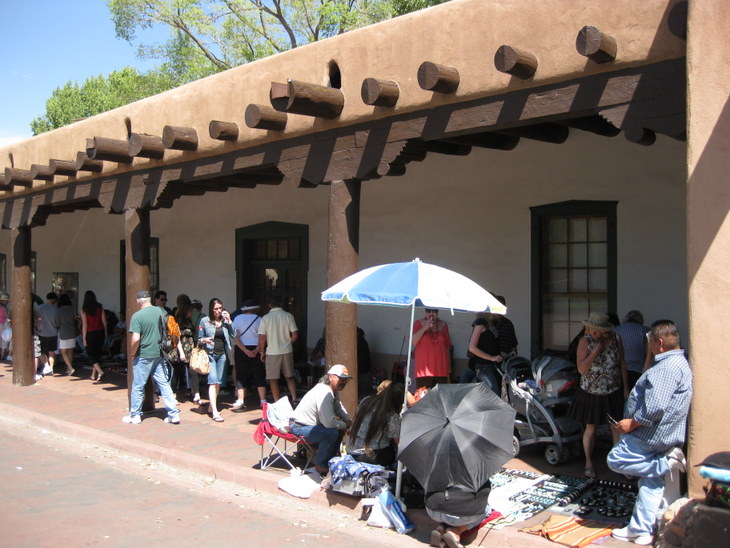 ...as well as a large market for all sorts of trinkets...
---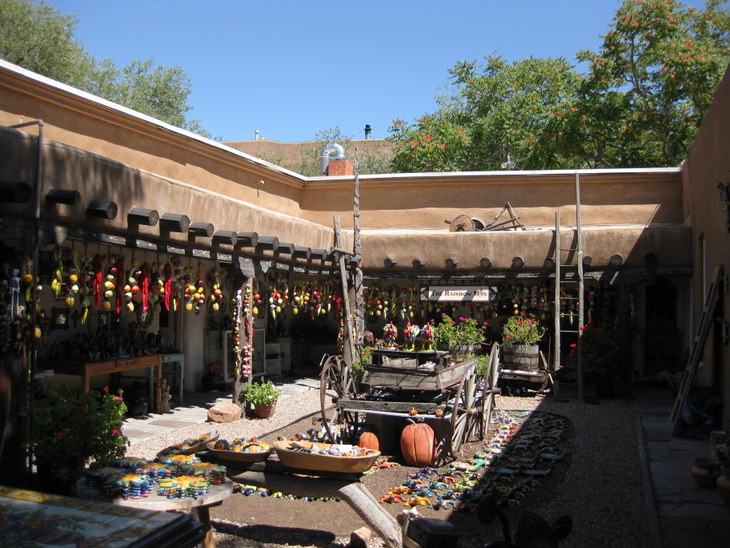 ...that are sold in inside yards...
---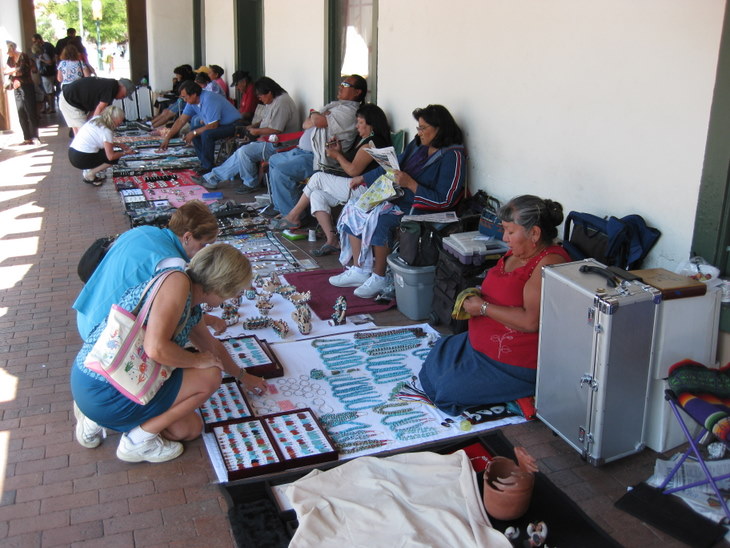 ...and alongside its arcades.
---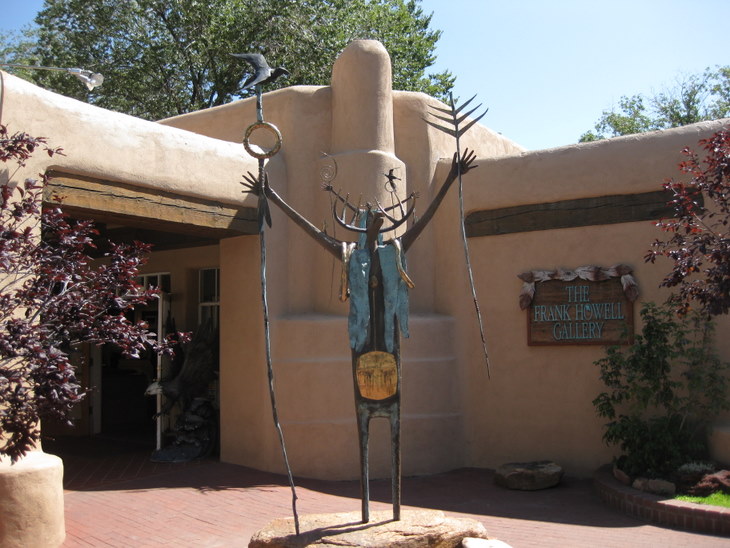 Many local galleries are strewn across the town.
---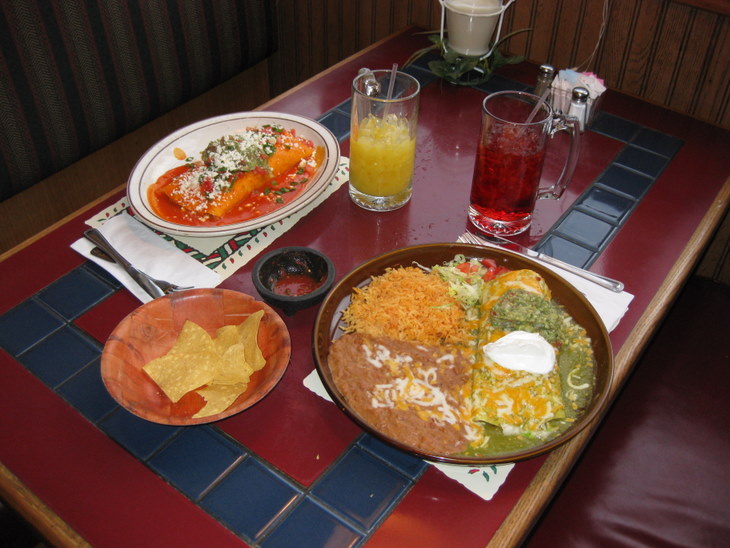 To celebrate its cultural heritage, the Last Supper of our trip was Mexican.
---