Friday: Aug 22, 2008
(vylet do Trondheimu)
Friday was pretty straightforward. We took road E6 to Trondheim and back to our base camp near Dombås.
---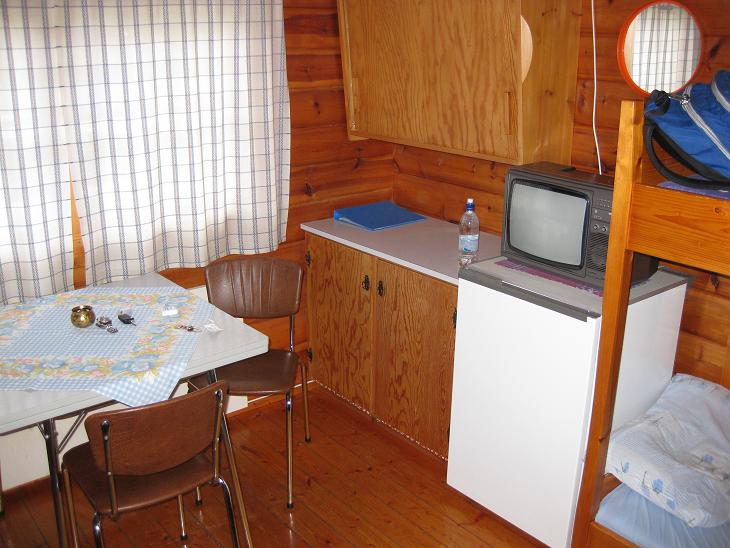 This is the interior of our little cabin in Dombås, in case you wonder how much comfort you can get for NOK 240 (not including linens).
---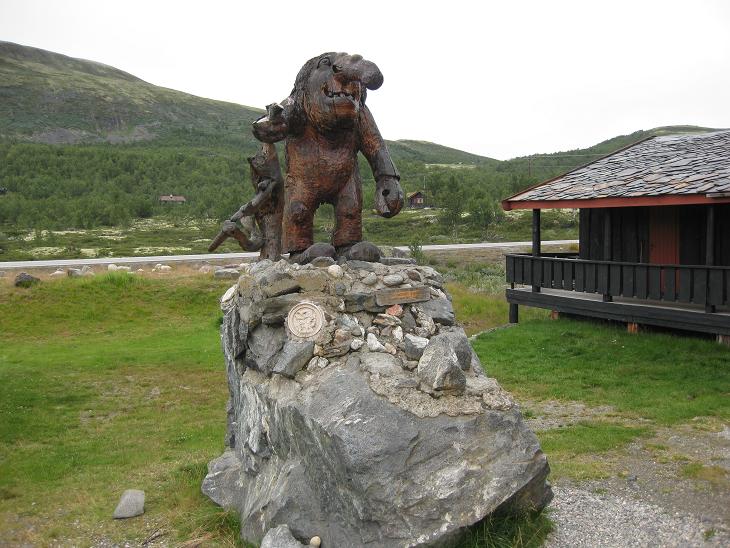 On our way to Trondheim we tried to get some coffee at a little kiosk, but it was closed, so we at least took a photo of their troll. Dovrefjell area must have been a trolls' paradise in the past. In Norway, you cannot avoid trolls, of course, but we did notice their increased concentration around here.
---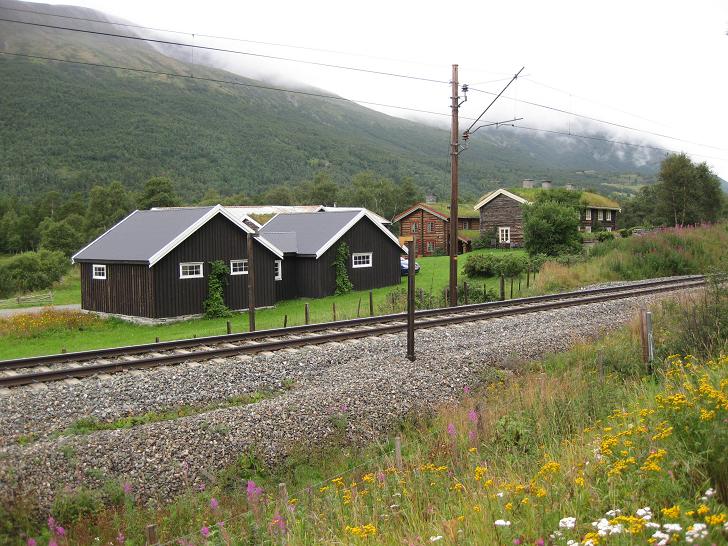 Most of the time, we followed the railway from Oslo to Trondheim.
---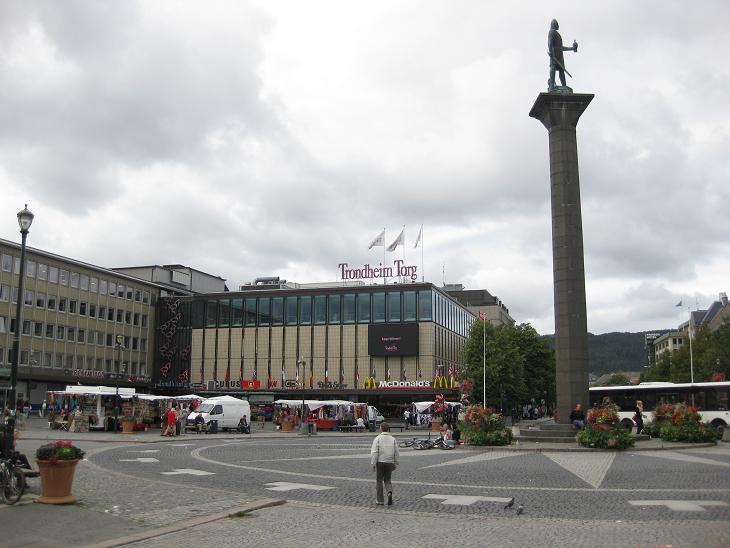 In Trondheim, we first went to the market...
---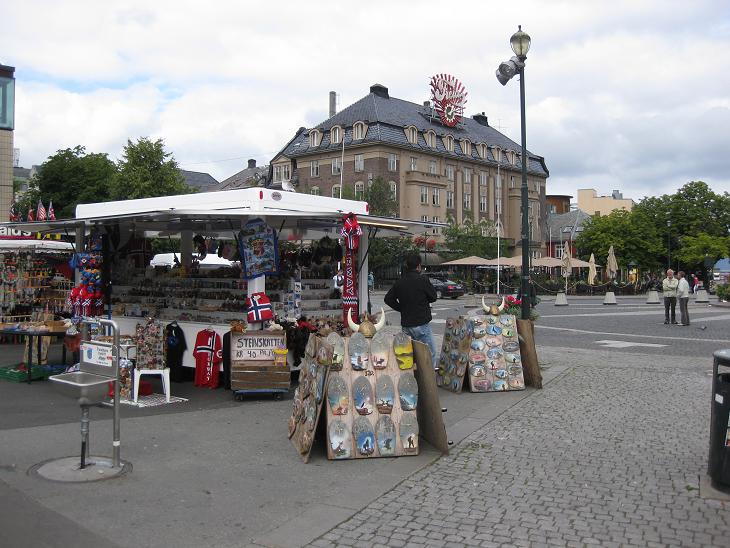 ...and checked out some souvenirs.
---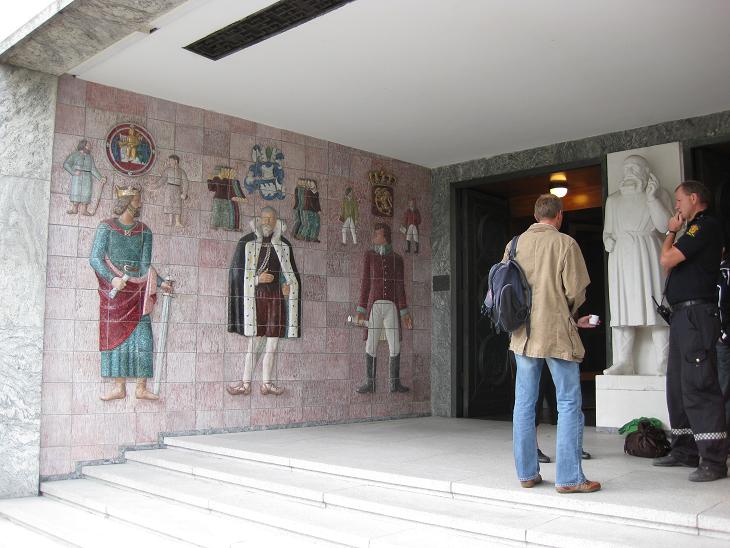 Trondheim was founded in 1152 and the spirit of history can be felt everywhere.
---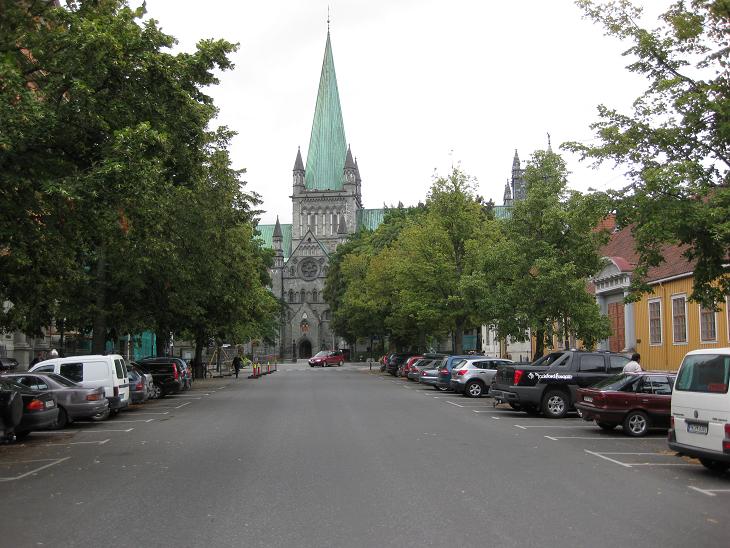 From the market we went straight to the Nidaros Cathedral...
---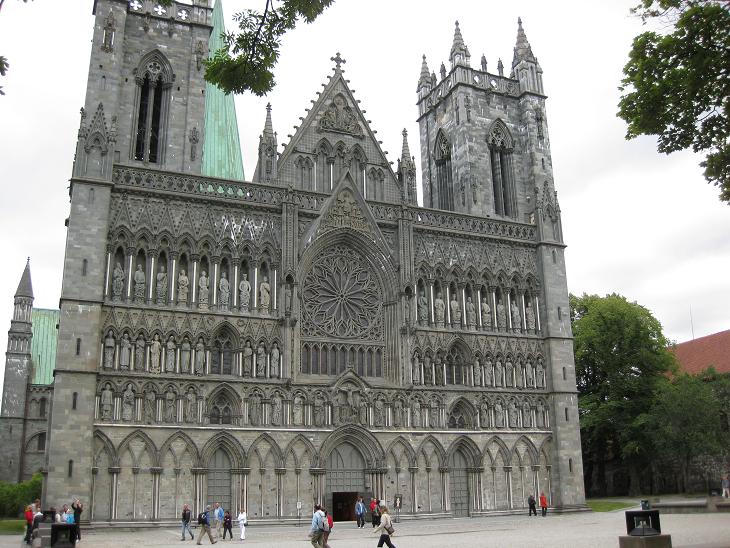 ...took a little loop around it...
---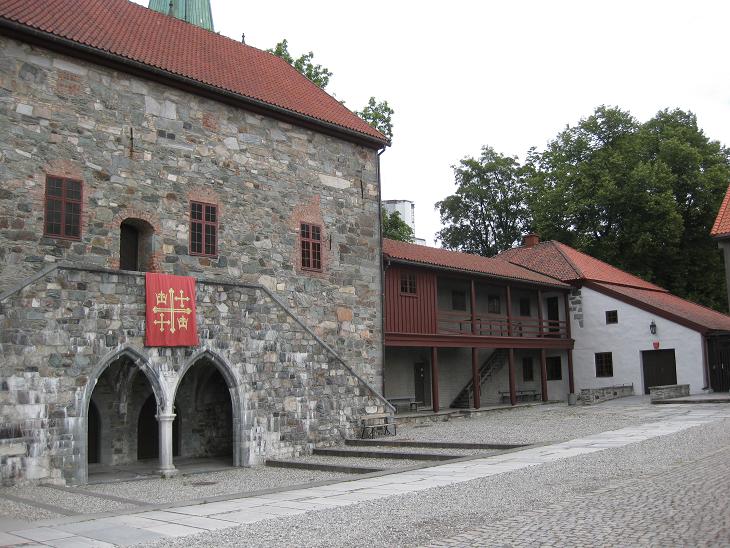 ...and then continued through the Archbishop's Palace...
---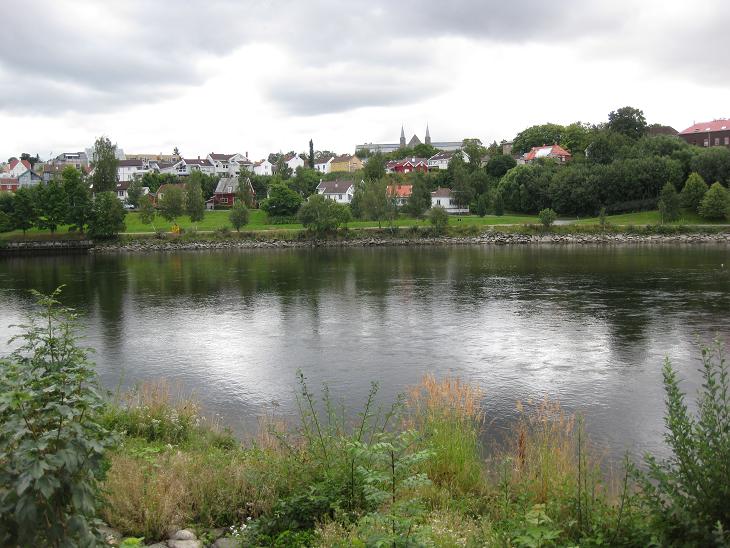 ...to a quiet stretch of the river Nidelva.
---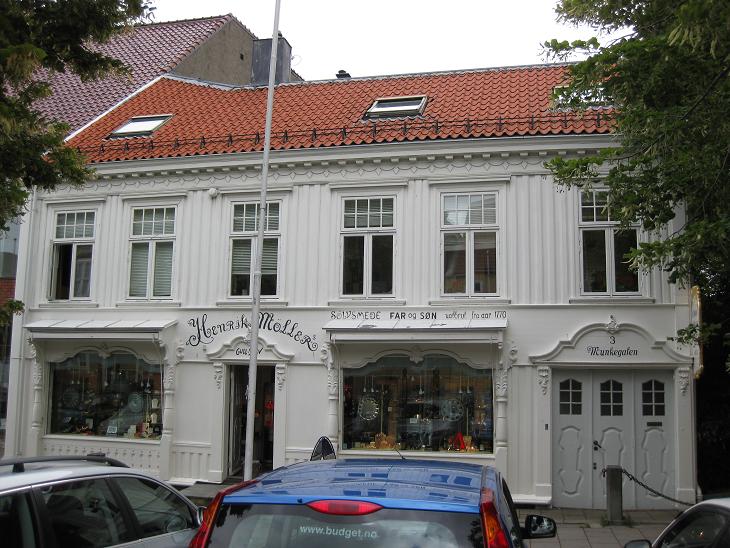 Like any city with long history, Trondheim has plenty of interesting houses to look at.
---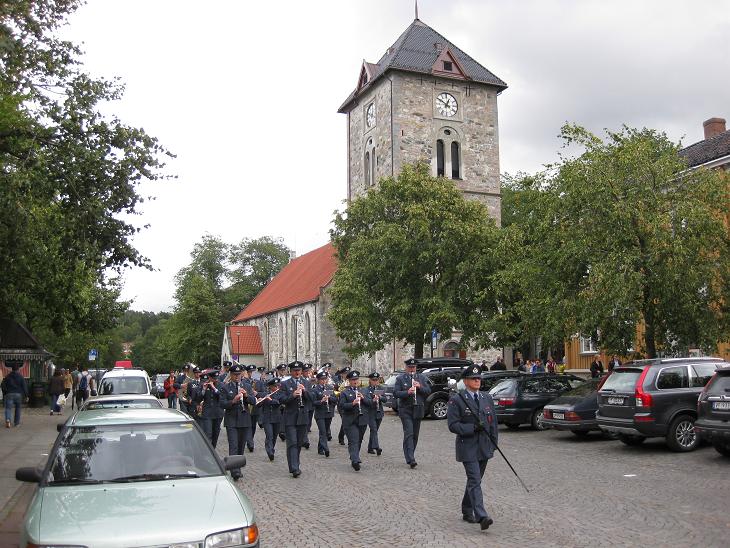 We also ran into a marching band inviting people to a concert.
---



Then we crossed the "Old Bridge"...
---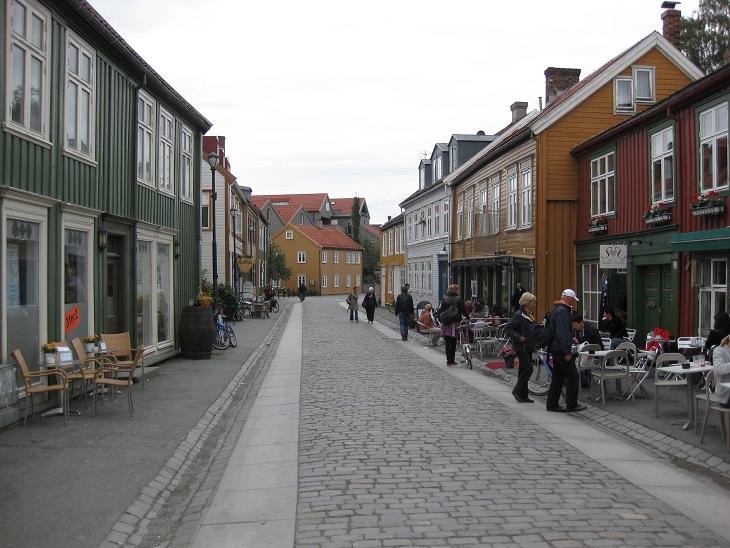 ...to the oldest district right underneath the Trondheim's fortress.
---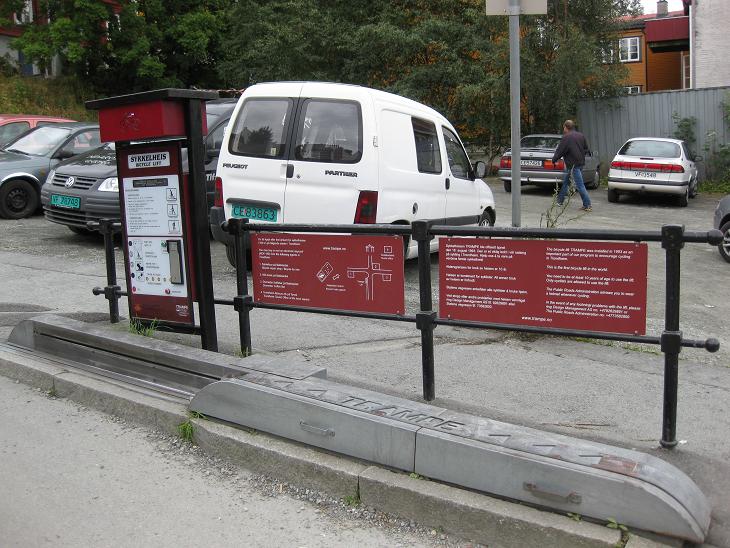 On our way to the fortress we discovered a bike lift, where you can put a coin in and then step on a little pedal that comes out...
---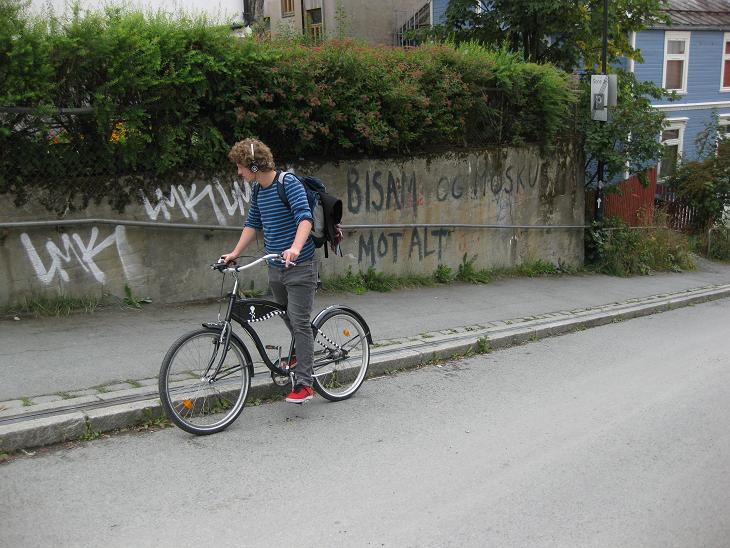 ...and pushes you and your bike up the steep hill alongside the metal groove. Take that gravity.
---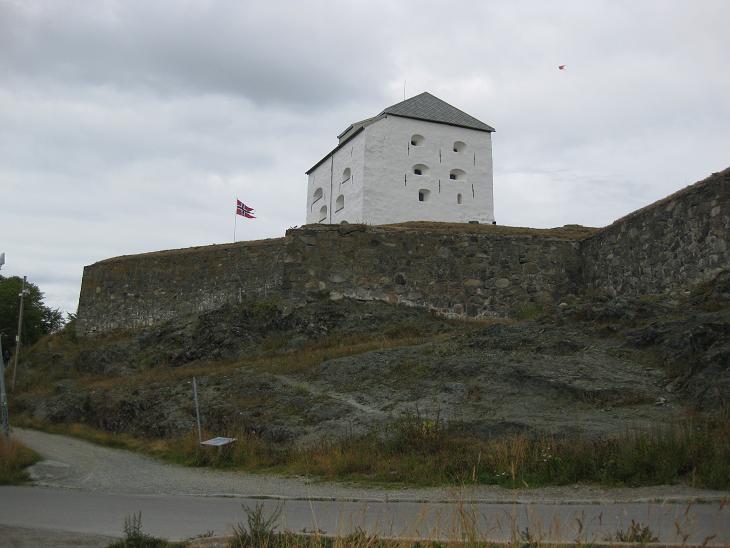 From the top of the bike lift it was only about two blocks to the fortress...
---



...that was still well prepared to guard the city...
---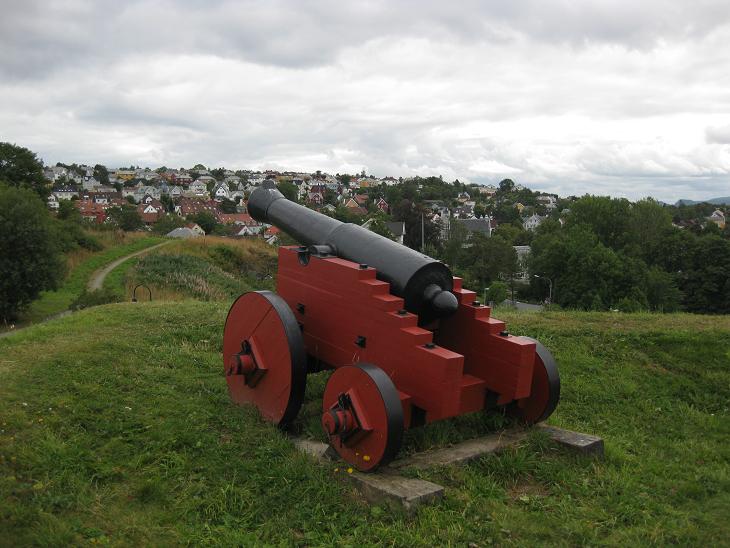 ...with its formidable cannons.
---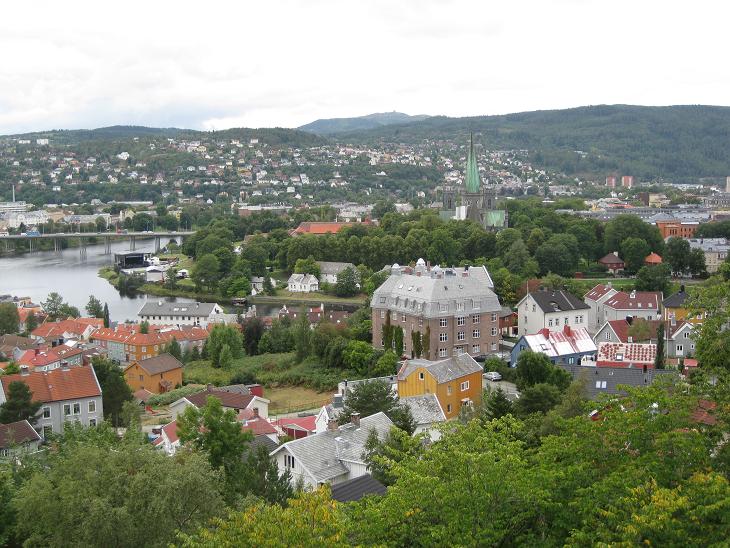 This is the view of the city from the fortress.
---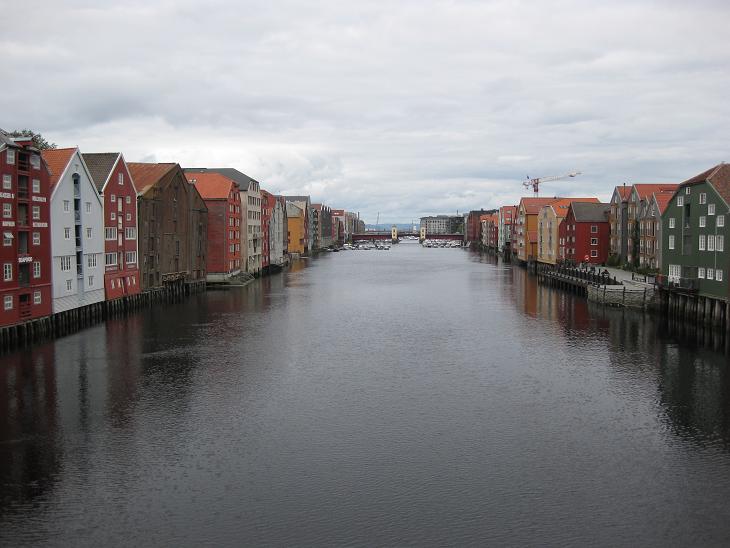 On our way back to the parking garage we shot the river again, this time from the Old Bridge.
---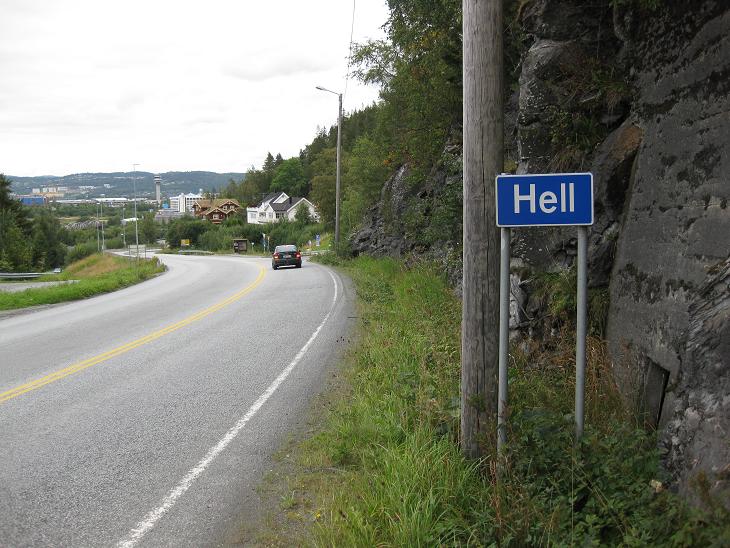 They say that the road to Hell is paved with good intentions, but to me it looked more like asphalt. Yes, there is a little town named Hell, about 15 miles east of Trondheim. And that became our turning point for the day and also the northernmost point of our whole expedition, leaving us only about 240 miles from the Arctic Circle (at such location it is obviously quite difficult for Hell not to freeze over in winter).
---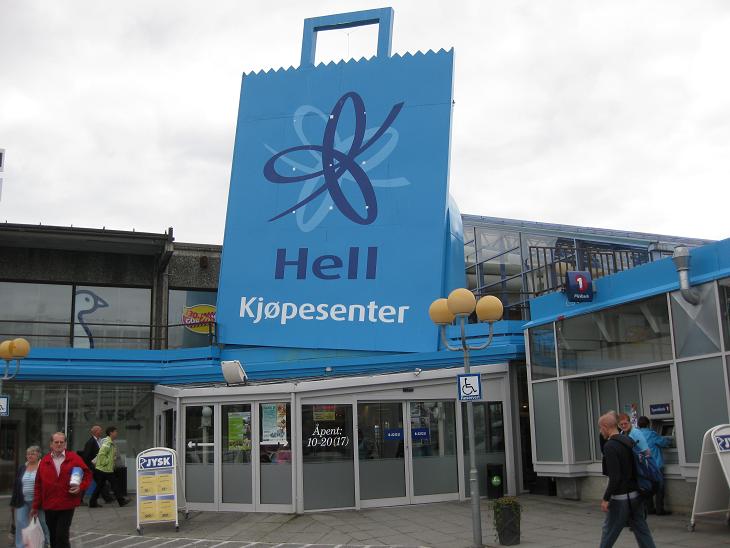 In Hell, there is also a nice Shopping Center, where the poor husbands dragged forcefully into a bout of boutique hopping may say with perfect legal impunity: "This feels like shopping in Hell".
---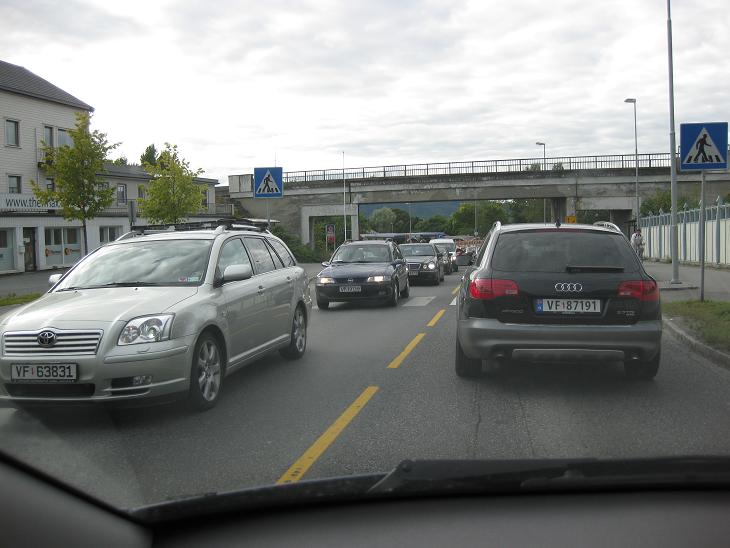 We were driving back through Trondheim on Friday afternoon, so we finally got to experience the thrills of the Norwegian rush hour traffic. That also meant we went through hell twice that afternoon.
---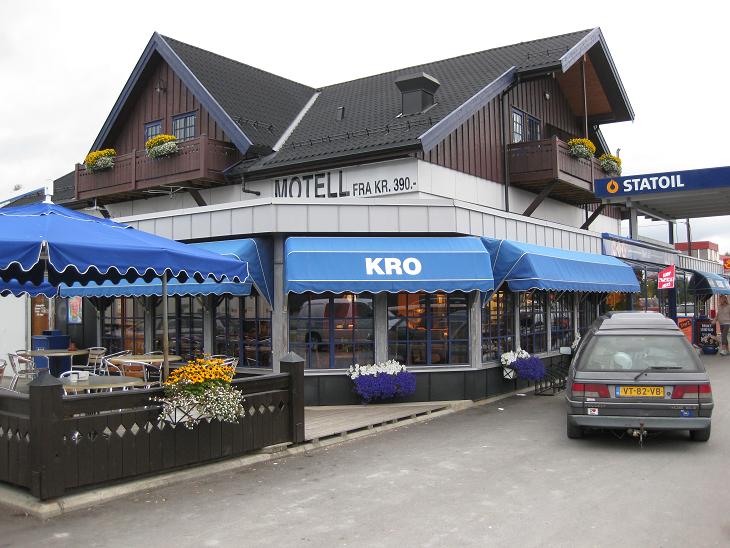 In Norway you won't find many restaurants, because eating out is not as popular as it is in the US. But about half way back to our camp, we found this little road inn and sank our teeth into two medium pizzas. When you are coming back from Hell, you get awfully hungry. --- OK, enough making fun of that poor village.
---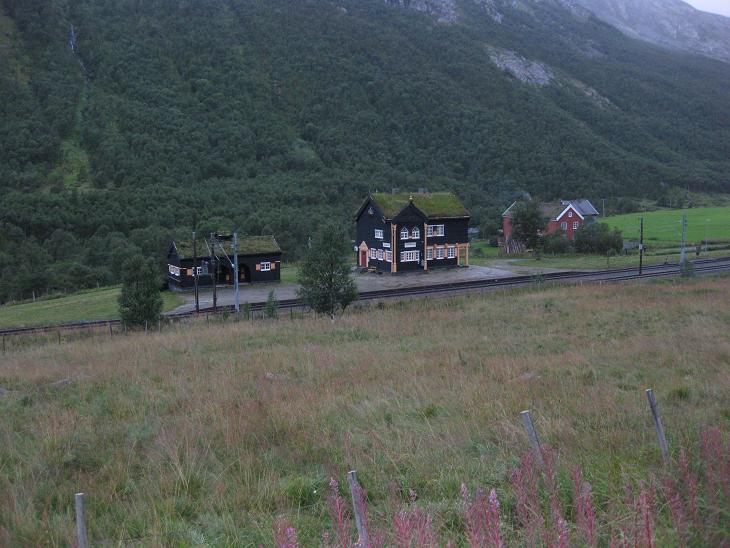 Finally, right before the twilight struck I managed to take a photo of this train station with a turf roof that I spotted in the morning on our way to Trondheim.
---