Saturday: Aug 23, 2008
(cesta zpatky do Osla pres Lillehammer a Hamar)
On Saturday we took road E6 and drove it all the way back to Gardermoen Airport.
---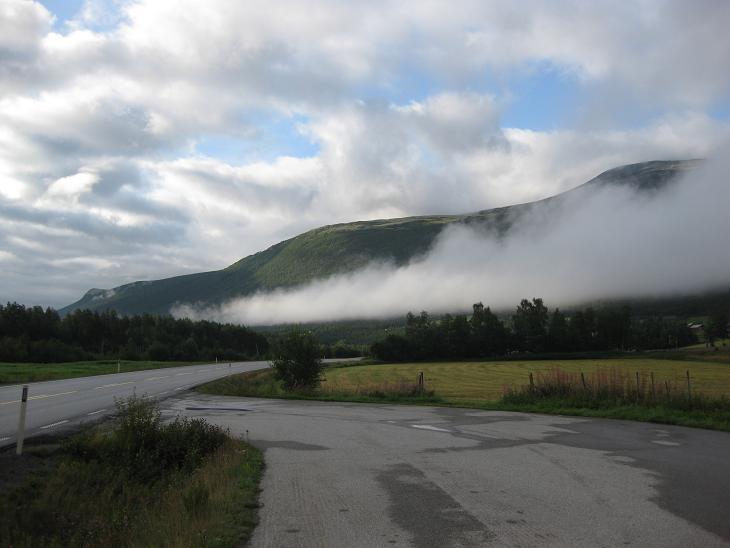 When we started our return trip, the clouds were low and scattered along the way like some kind of cotton candy.
---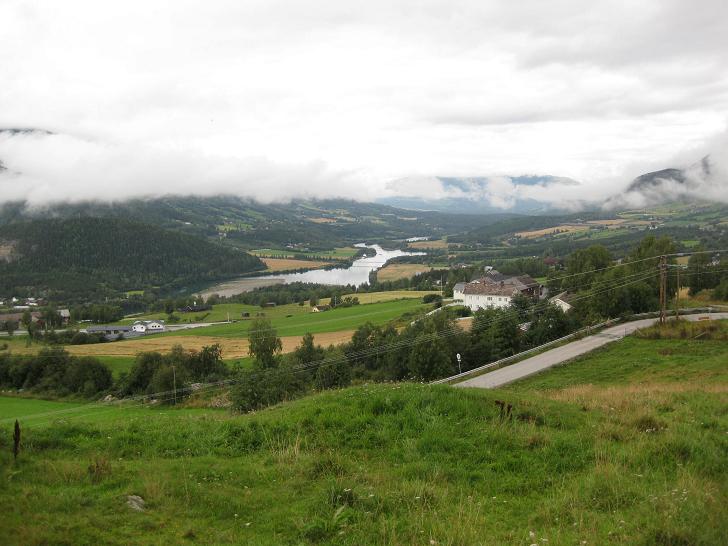 First, we followed the Gudbrandsdal valley to Lillehammer.
---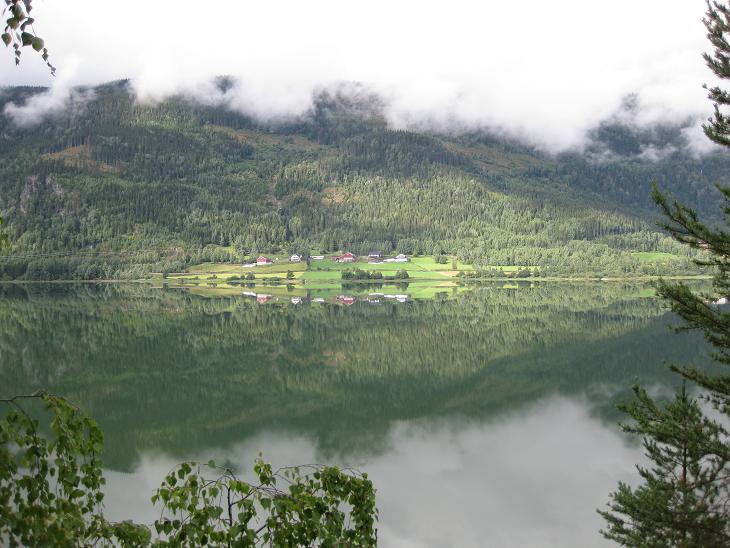 The whole valley was dotted with lakes and the surrounding mountains were wearing their cotton candy bandana all the way to Lillehammer.
---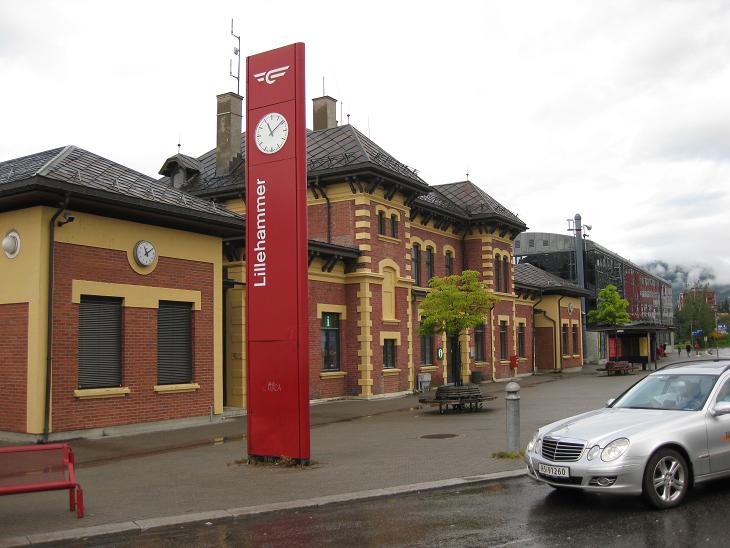 This is the train station at Lillehammer, where we asked for directions to the Olympic Village.
---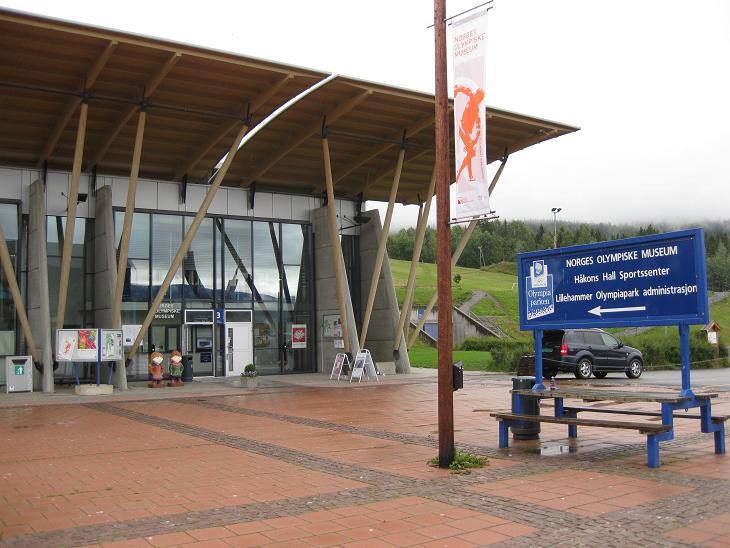 The Olympic Administration building now serves as the Olympic Museum.
---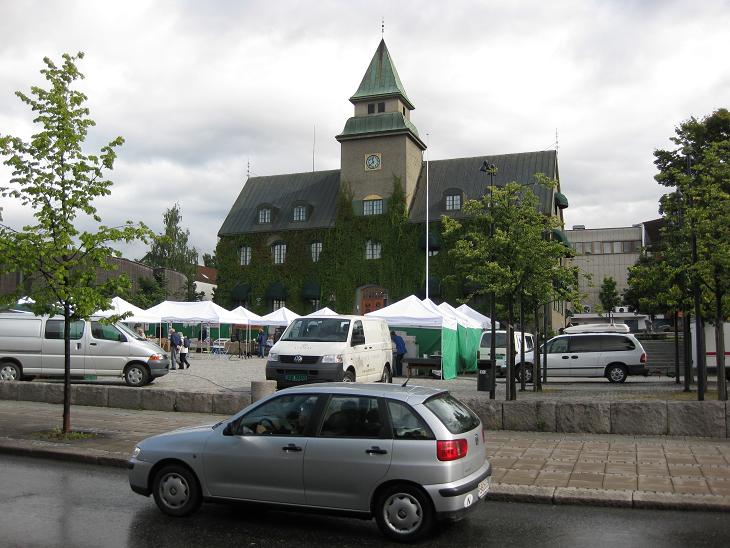 In downtown Lillehammer we ran into a Saturday market.
---



After Lillehammer the clouds mysteriously disappeared.
---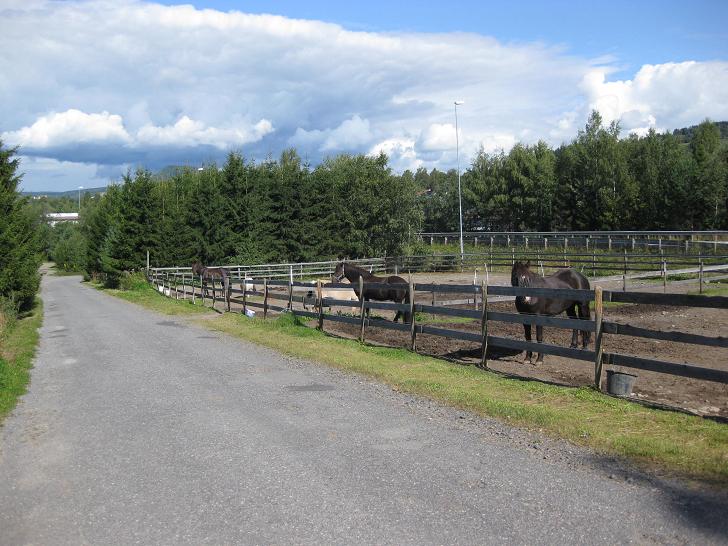 A quick stop at a horse farm...
---



...revealed this lovely pony.
---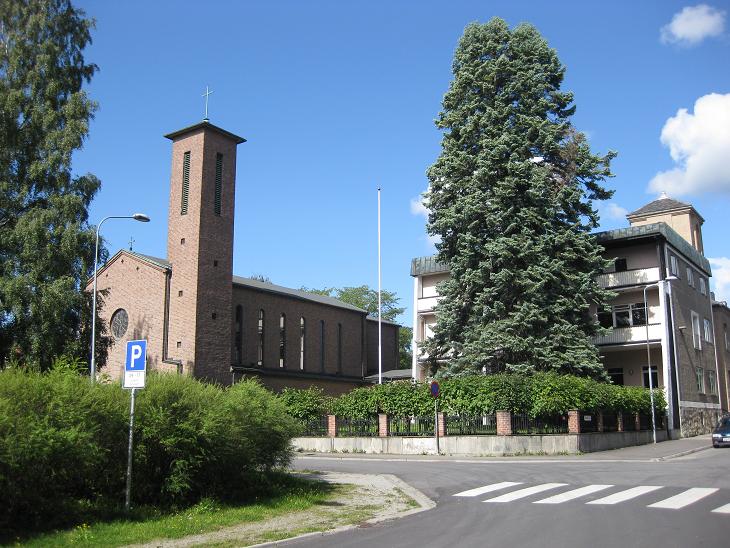 Since the sun was out doing its thing, we made a longer stop at Hamar. We parked our car in this quiet street and went on a prowl.
---



On our way in I noticed a wedding outside of this church, so I returned to it...
---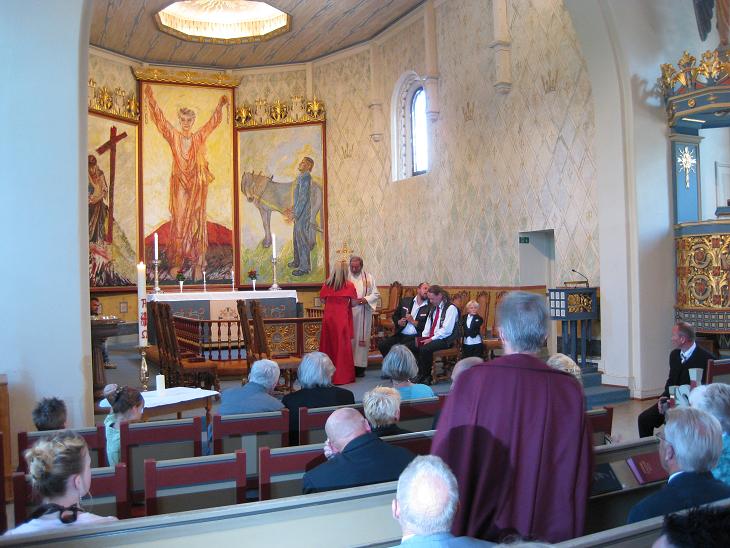 ...and the wedding was still in progress...
---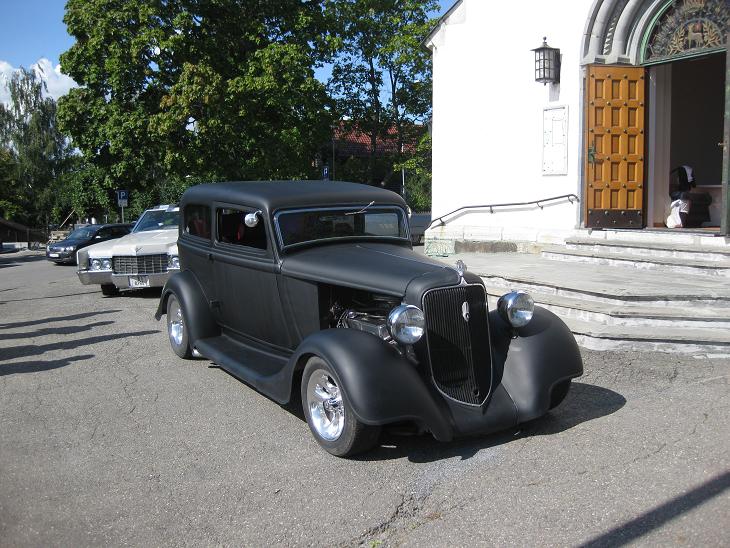 ...with this vintage car being the bride's honorary carrier.
---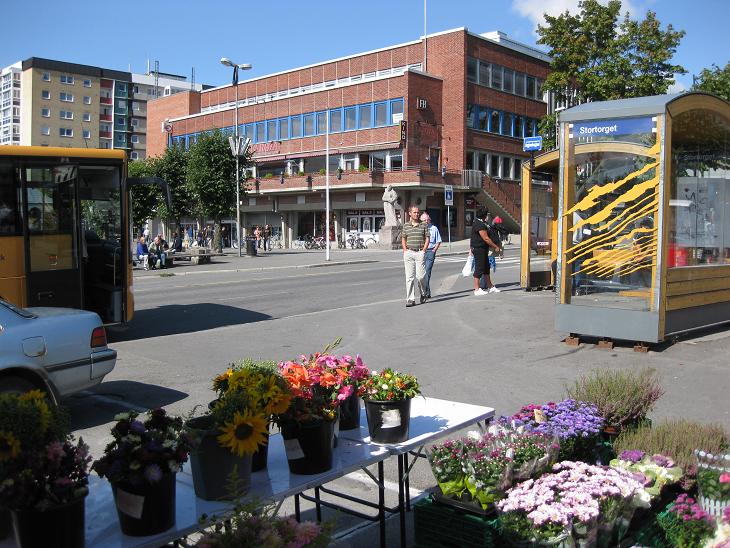 This is downtown Hamar on a Saturday afternoon.
---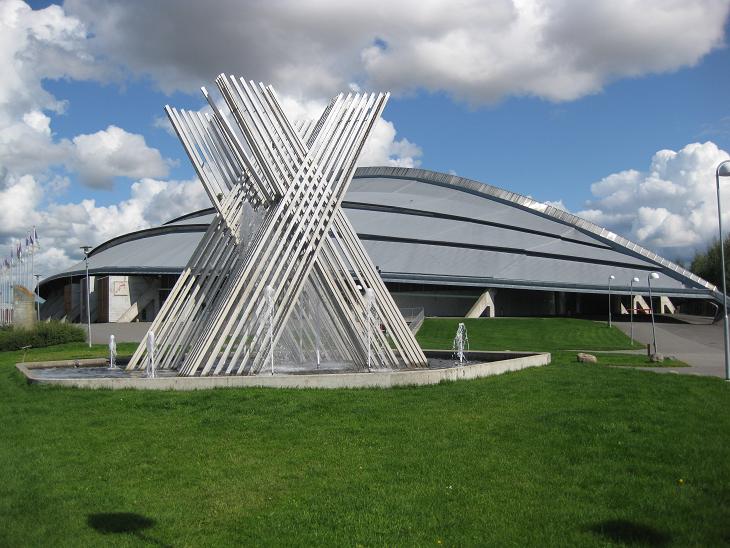 And this is the Olympic Skating Rink, styled as an upturned Viking ship...
---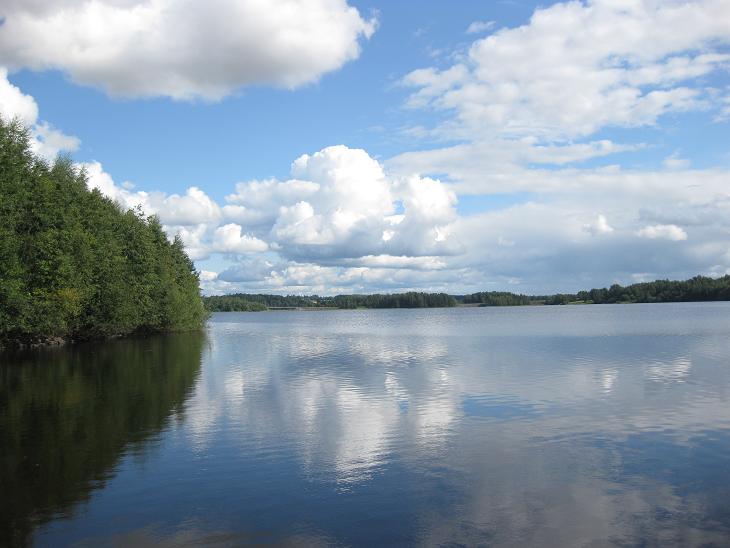 ...which seemed ready to be deployed in the neighboring lake Mjøsa.
---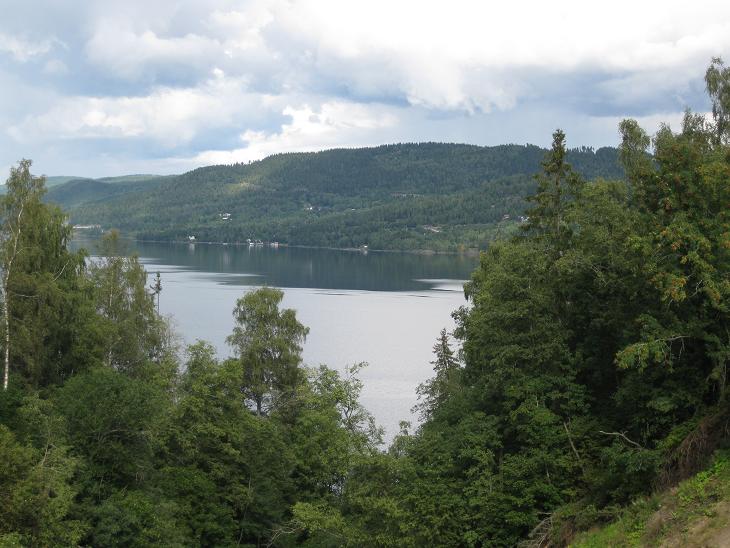 Mjøsa is the largest lake in Norway, and it took quite a while before we saw the end of it.
---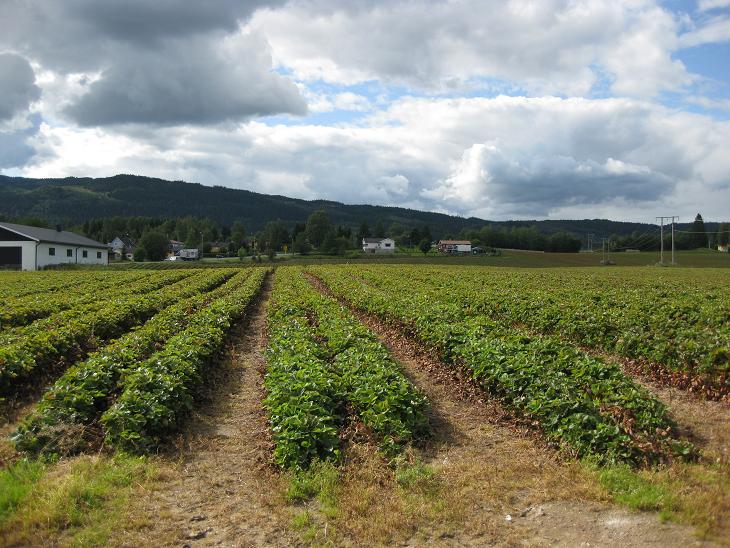 As we were approaching Oslo, we saw more and more fields (including strawberry fields that seemed to stretch forever).
---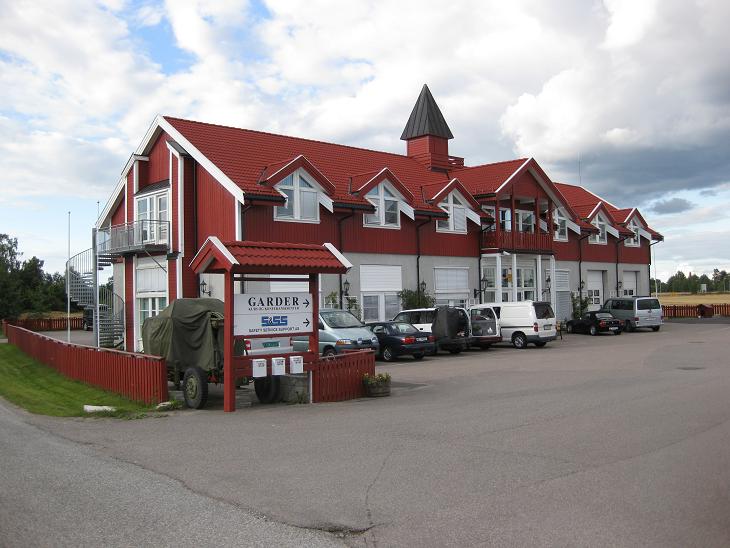 When we checked into the Gardermoen Airport Hotel, I still had a few photos left, so I went out and took a photo of this office building next to the hotel.
---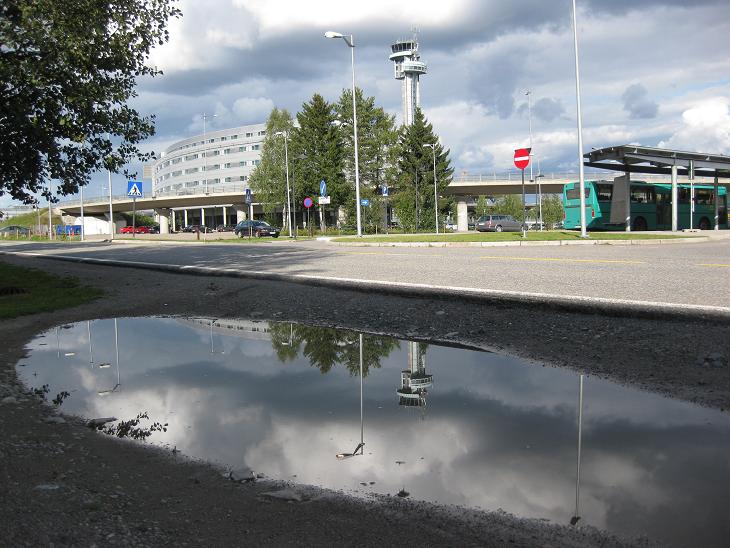 And then it was time to return our car at the airport and get ready for a flight back.
---
Index