Oslo: Aug 16, 2008
(prohlidka Osla, nikoliv kone)
Our journey through Norway started with a big stroke of luck. We had a long layover in Amsterdam and were supposed to arrive in Oslo late Saturday evening, but thanks mostly to Louka's diplomatic skills we managed to convince KLM to take us there on an earlier flight. Come Saturday noon, we were unexpectedly roaming the Oslo airport wondering what to do. We were still scheduled to pick up our rental car in the morning, so we decided to take a train to Oslo and add an unguided tour of the Norwegian capital to our itinerary.
---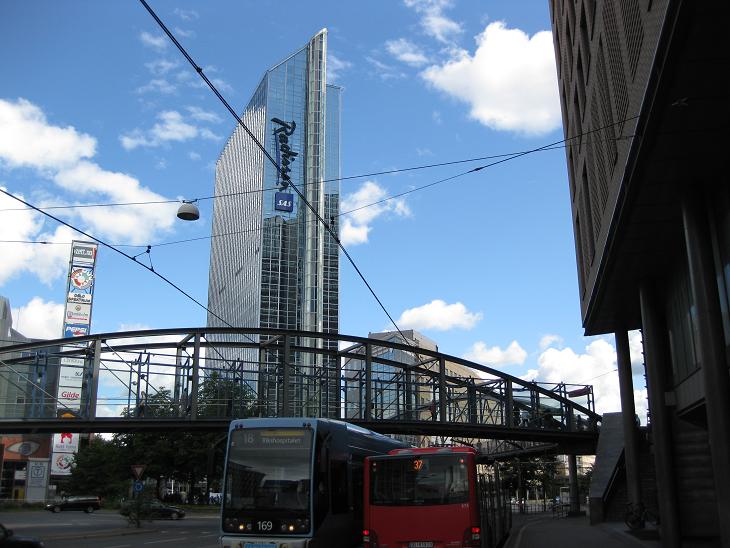 When we left the Oslo train station, still a bit dazed from the transatlantic flight, this image was our first glimpse of Oslo.
---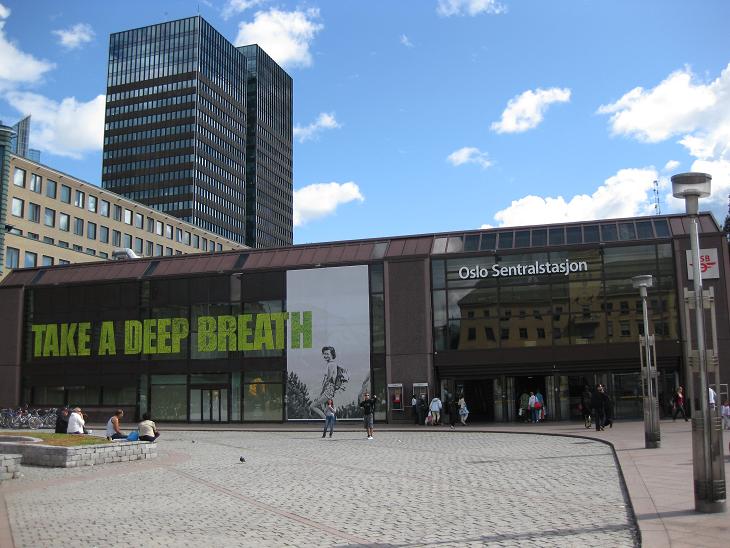 It turned out that we exited the Central Station through the back door, and when we turned around the corner, we saw the main entrance to the station.
---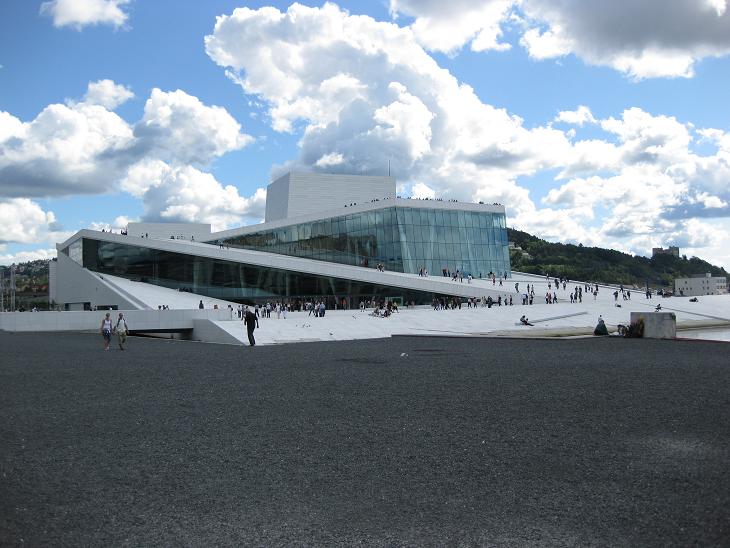 From there we headed south to take a look at the Norwegian Opera.
---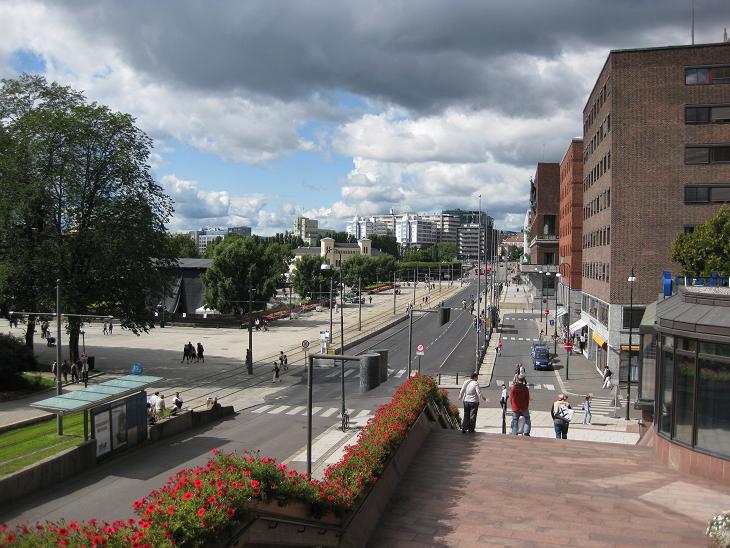 From the Opera we headed west towards Aker Brygge quay...
---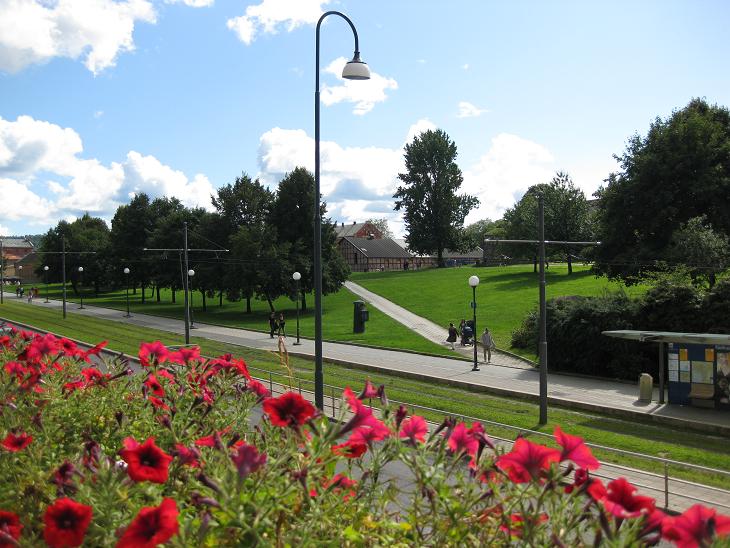 ...walking past the park adjacent to the old Akershus Fortress...
---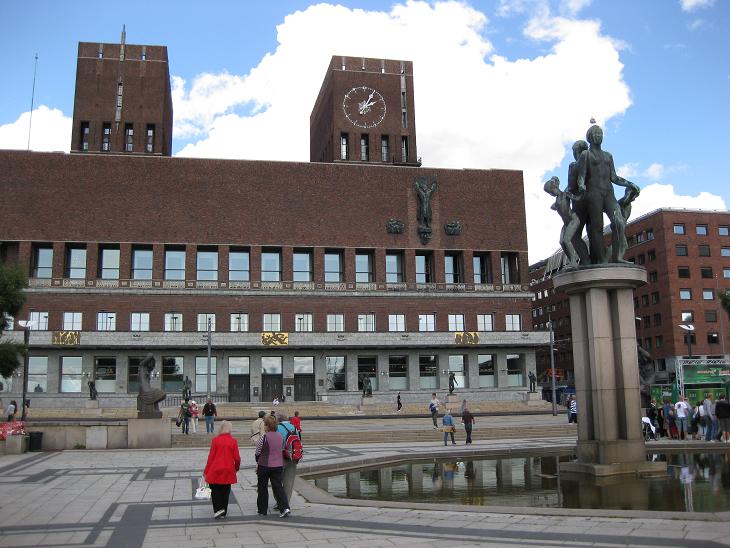 ...until we finally came to the City Hall...
---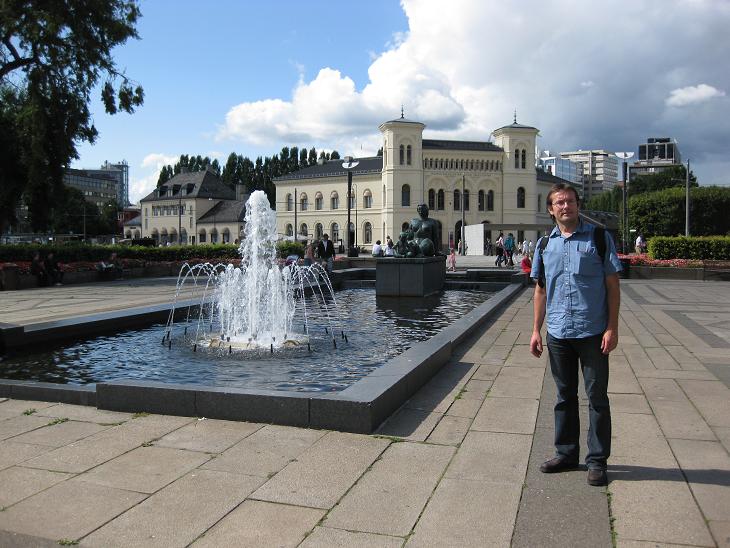 ...and took a few photo ops.
---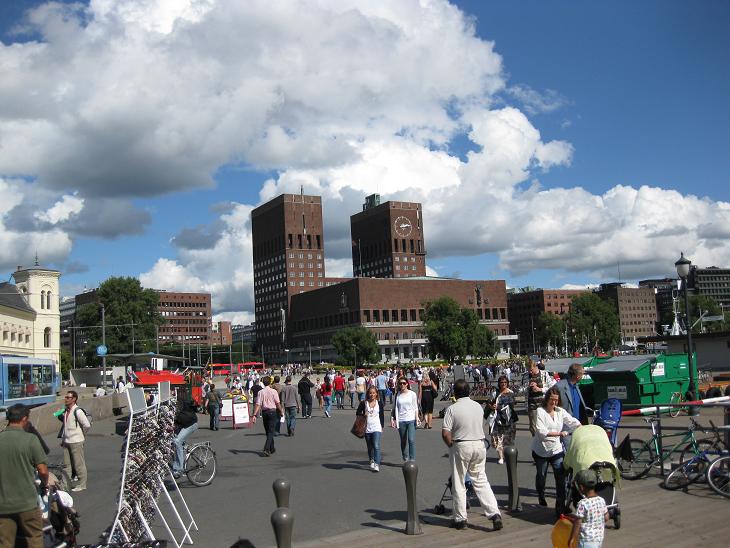 This is a look back at the City Hall from the Aker Brygge...
---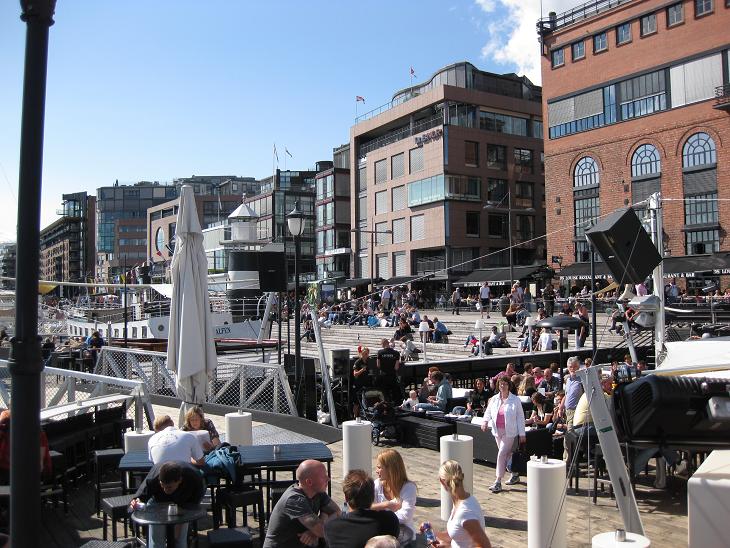 ...which is just a lively mixture of ocean front boutiques, cafes and restaurants. A sort of an Open Sky Sea Side Mall.
---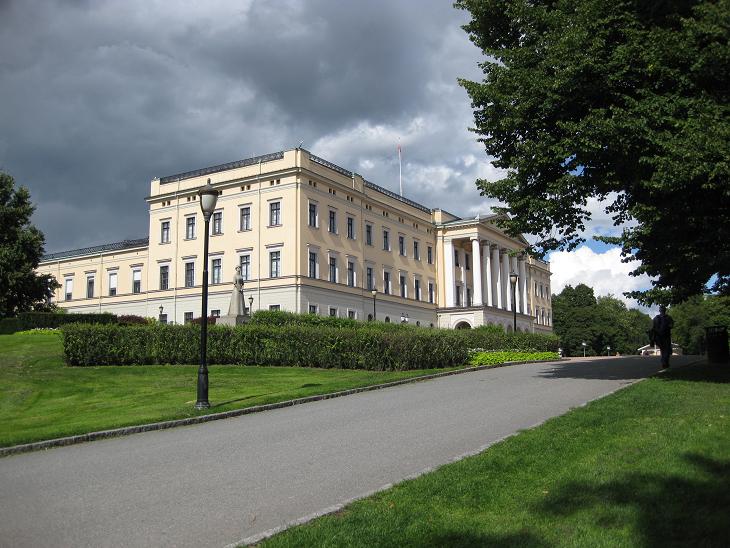 From Aker Brygge we walked up to the Oslo Castle...
---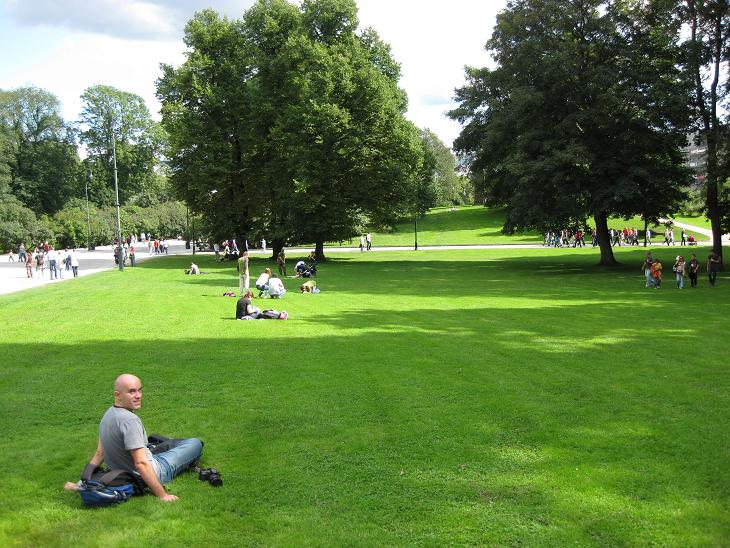 ...and took a brief rest in the park underneath it.
---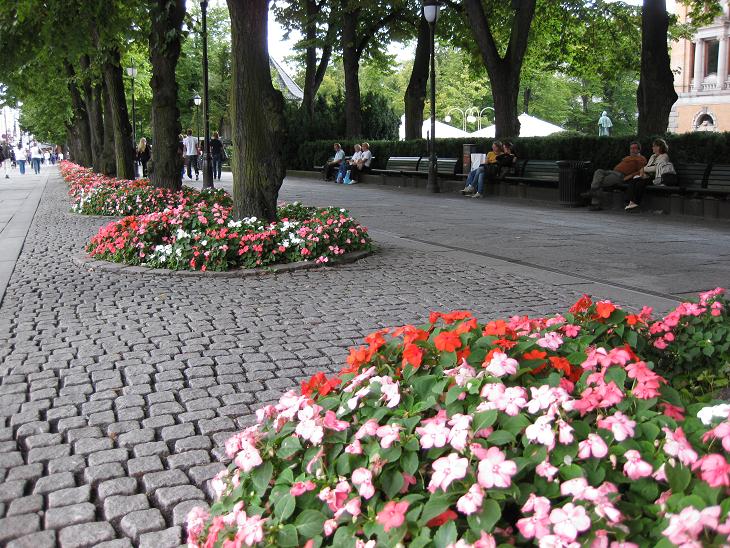 After winning the struggle with sleepiness, we turned around and took Karl Johans street (Oslo's Champs Elysees) back to the train station.
---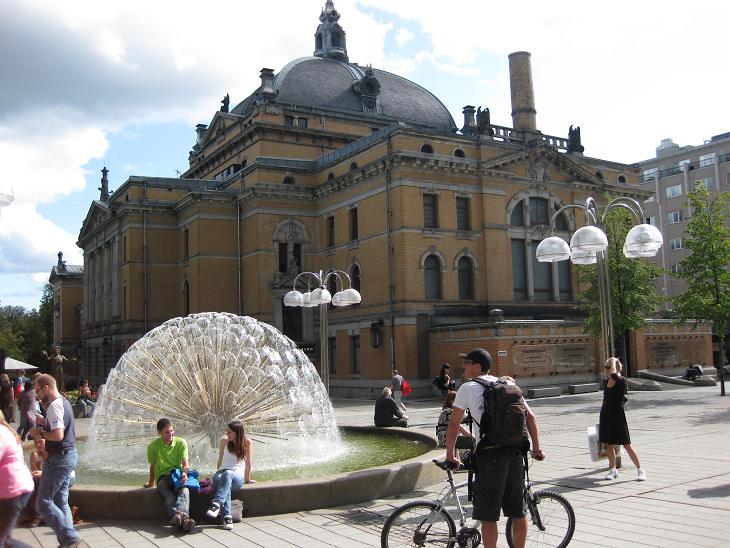 On our right we had the National Theater...
---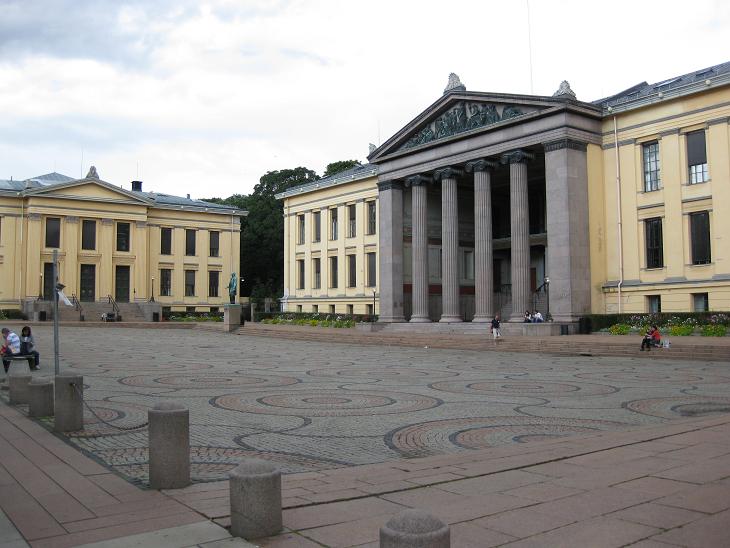 ...on our left the Oslo University (fairly quiet in August)...
---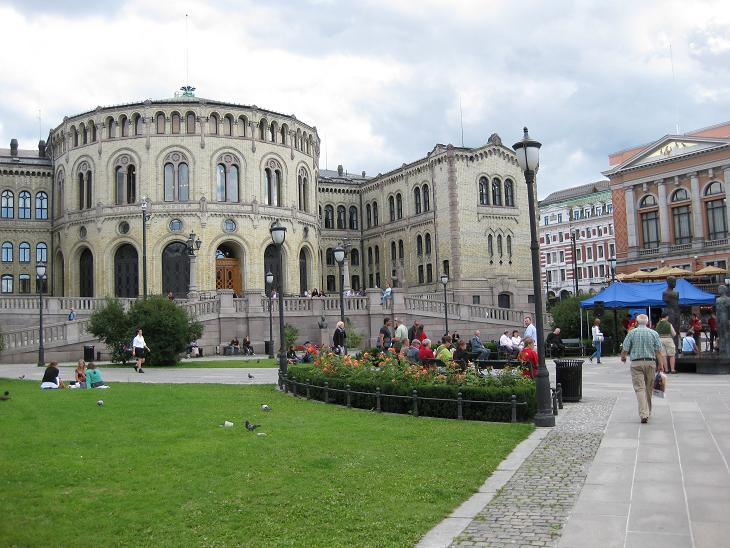 ...and after a few blocks we ran into the Norwegian Parliament (Stortinget).
---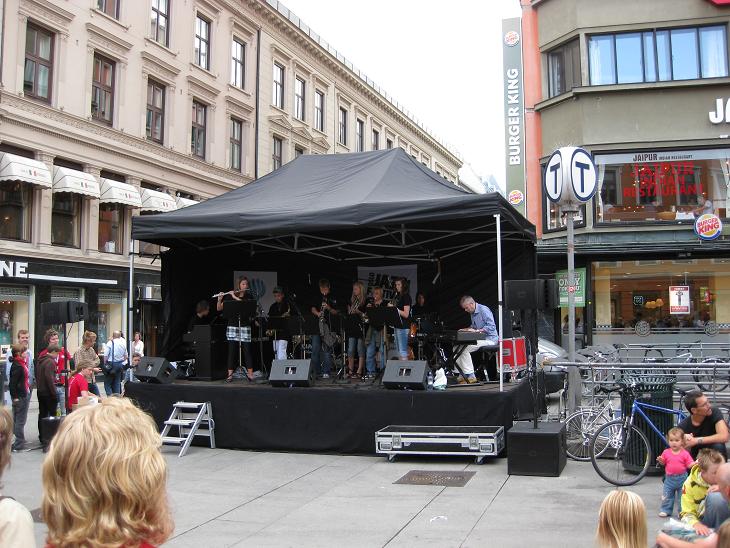 It was Saturday, so there were some street concerts along the way...
---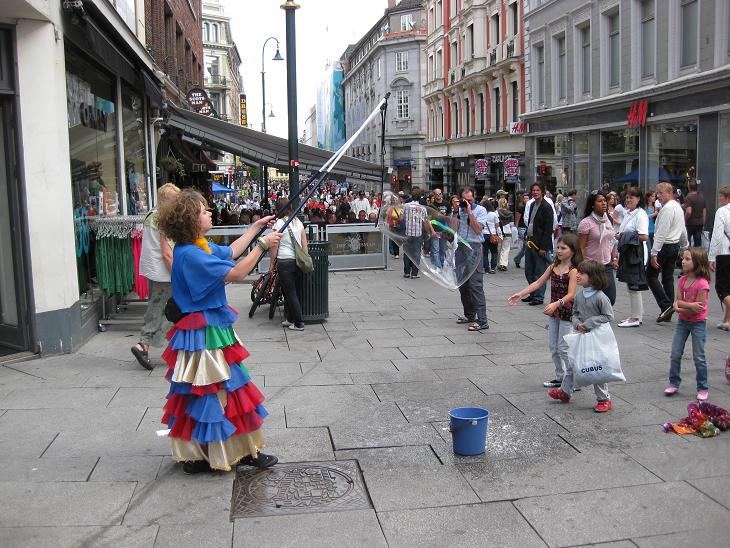 ...as well as street entertainers - like this lady - blowing large bubbles. I wished Alan Greenspan could have seen this. He may have learned a thing or two.
---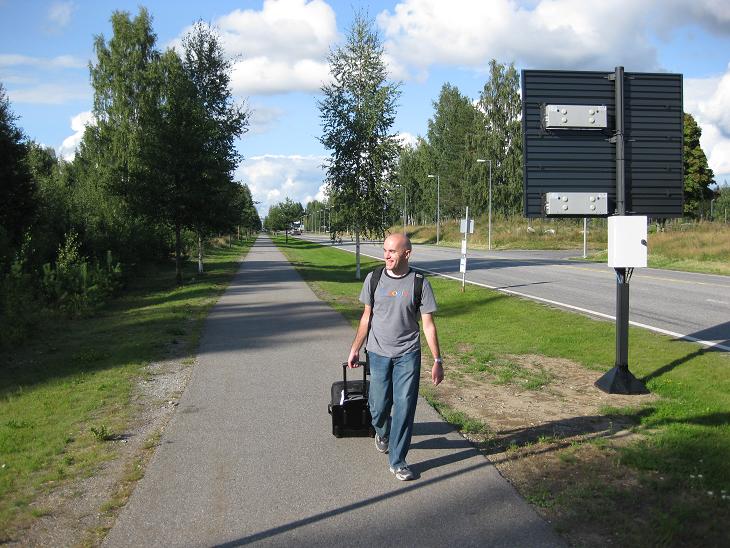 When we arrived back at the airport, the sun was still high, so we skipped the Hotel Shuttle and took a walk instead.
---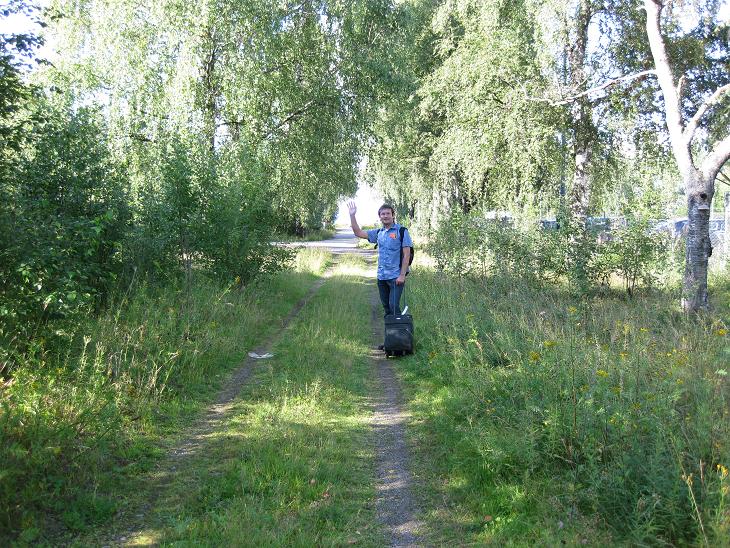 At one point, we strayed a little bit, and had to walk about 200 meters alongside a field that flanked the airport. The plane-spotting family who saw us dragging our carry-ons through a mowed strip of the clover field must have thought we were aliens who just missed the landing runway.
---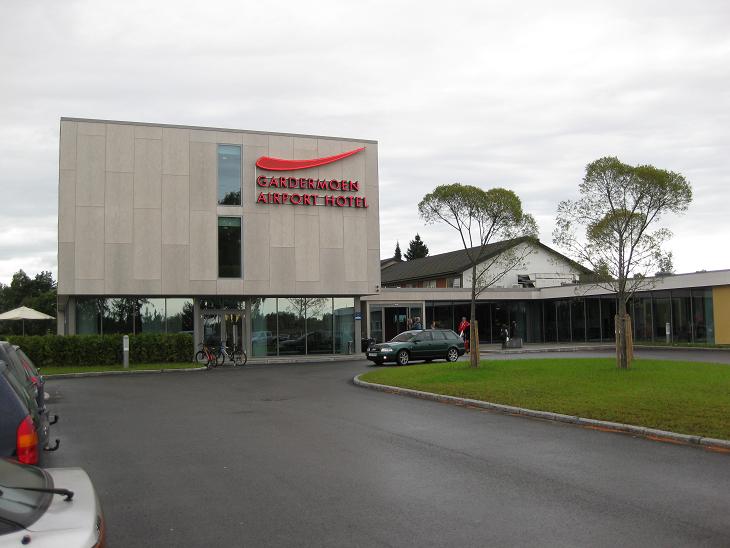 But at the end, we made it to the Hotel alright and had a well deserved rest. And I got my first lesson in Norwegian from a chatty pig that starred in some children's cartoon.
---