Post details: Animals of Wolf Trap park
Animals of Wolf Trap park
(wolftrap)
I'll begin with reptiles.
The most common species are the snapping turtles that you can see in the Wolf Trap Pond almost every sunny day lying on a partly submerged tree stump.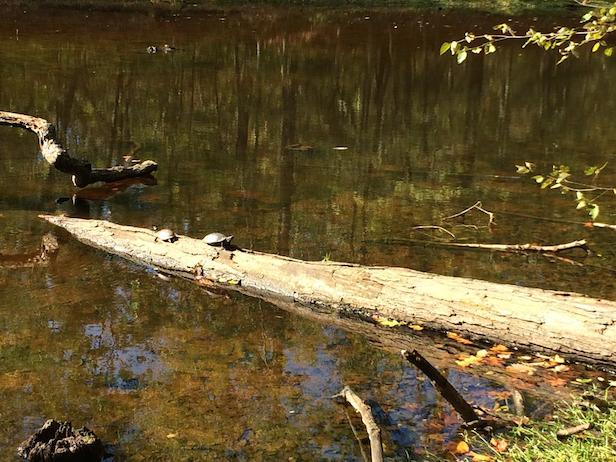 Slightly scarier are the local snakes. This is a non venomous Northern Watersnake.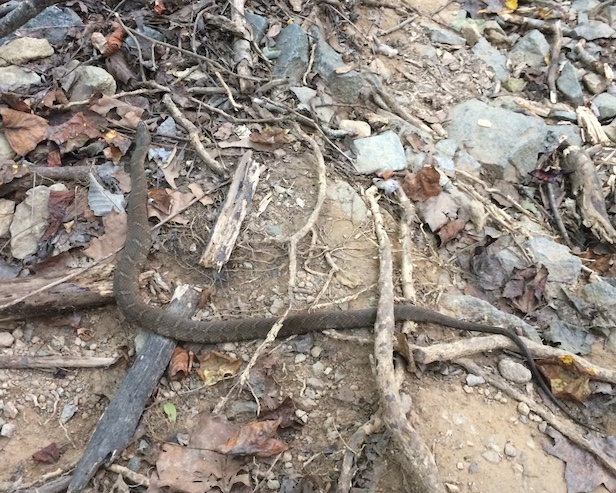 This is also non venomous garter snake.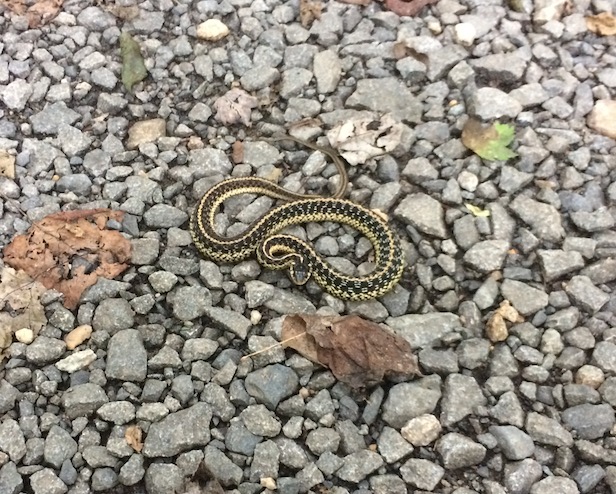 Also known as garden snake.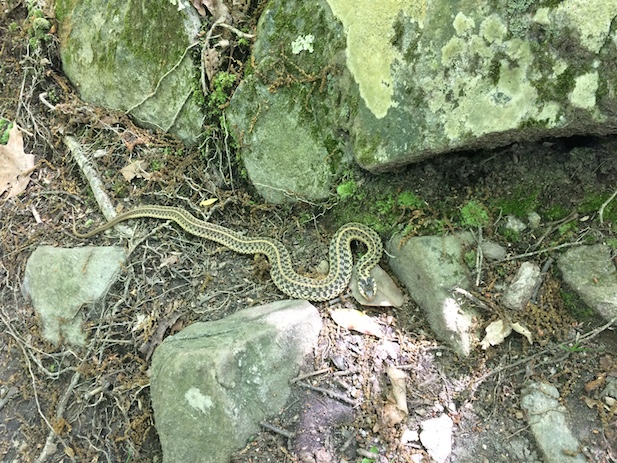 This live frog has just been caught and is in the process of being devoured. At the time of the picture, the frog was still alive and trying to escape, dragging the snake behind.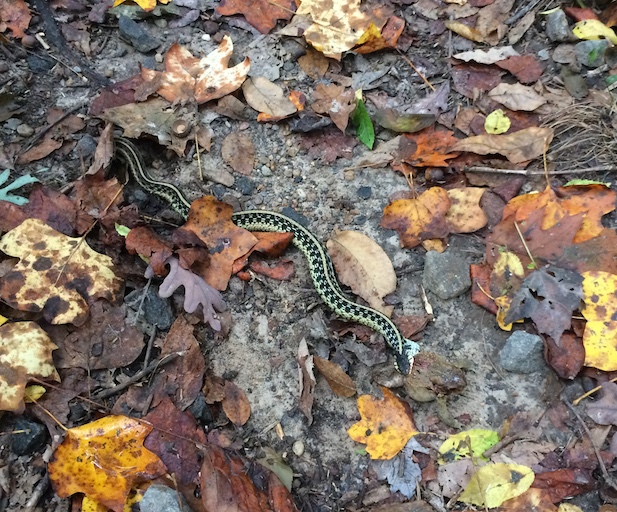 Around the pond you will also find a blue heron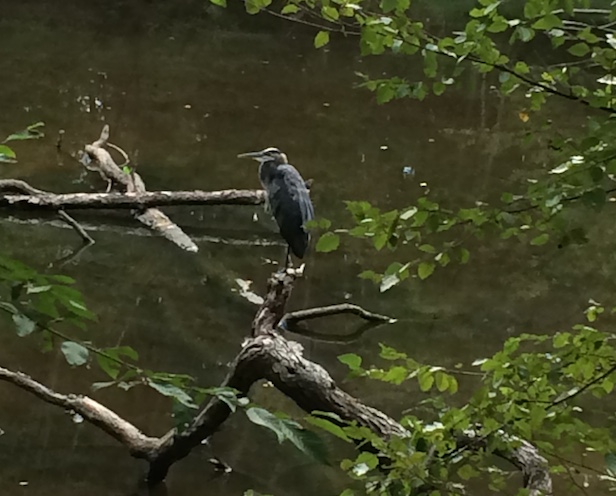 and in the surrounding woods you can encounter a barred owl.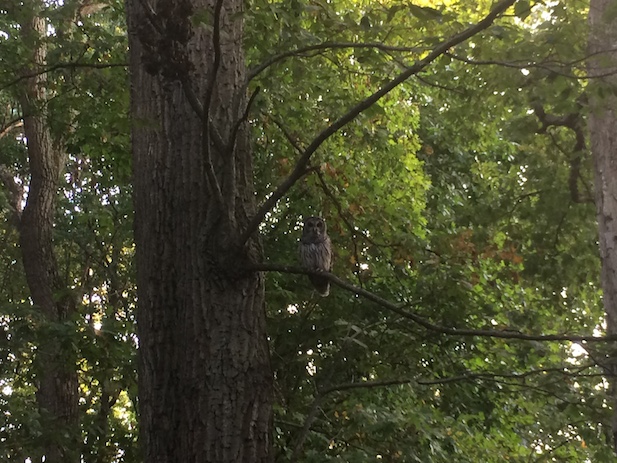 The best time to meet this amazing bird is an hour before sundown. After that it makes lots of noises, but the light conditions deteriorate.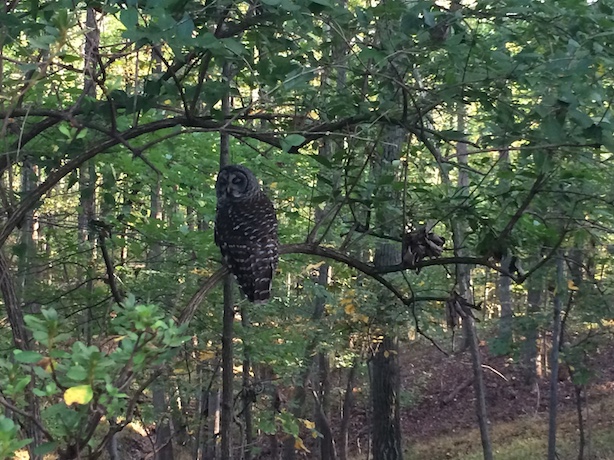 Local groundhogs are fairly shy and you will mostly see them from a distance...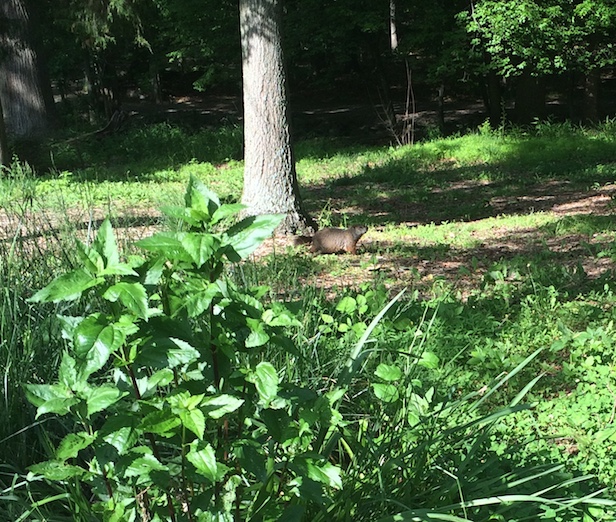 ...but if you sit still at the picnic table, it may approach you on its own.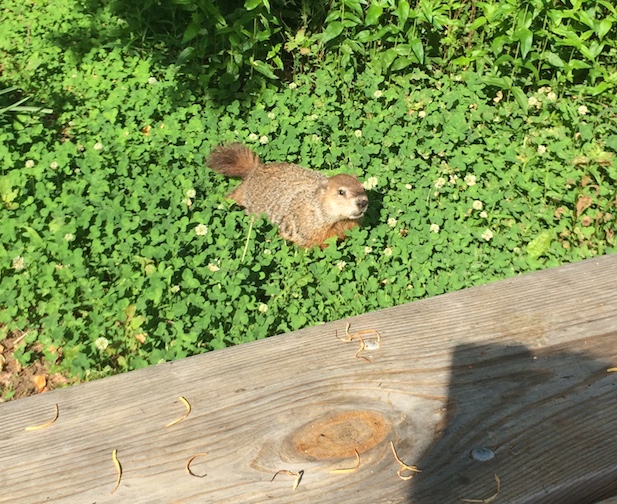 There is plenty of deer in the park...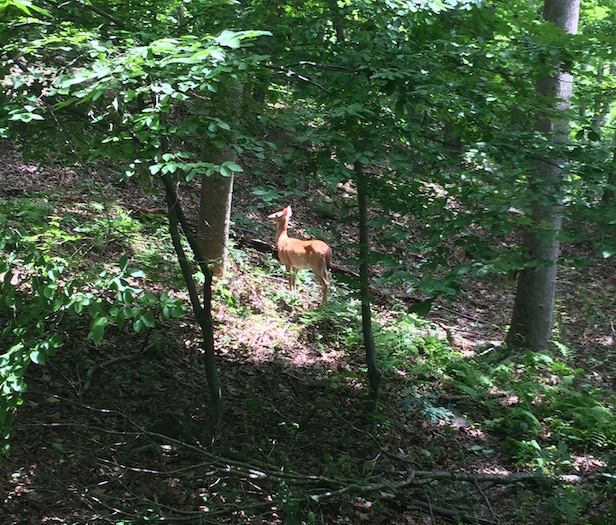 ...some so tame they will let you approach to within a few feet.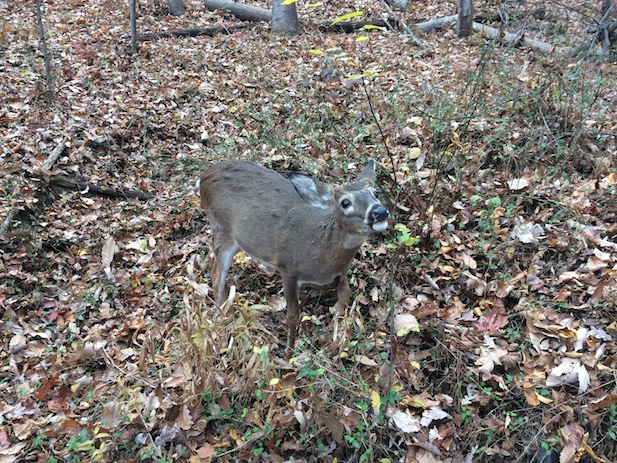 They also often taste the goodies of nearby residential areas.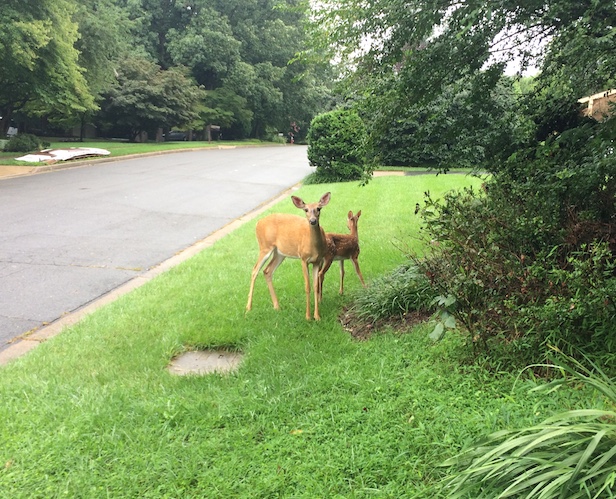 Some of the night critters can be observed on a back porch (if it is lit).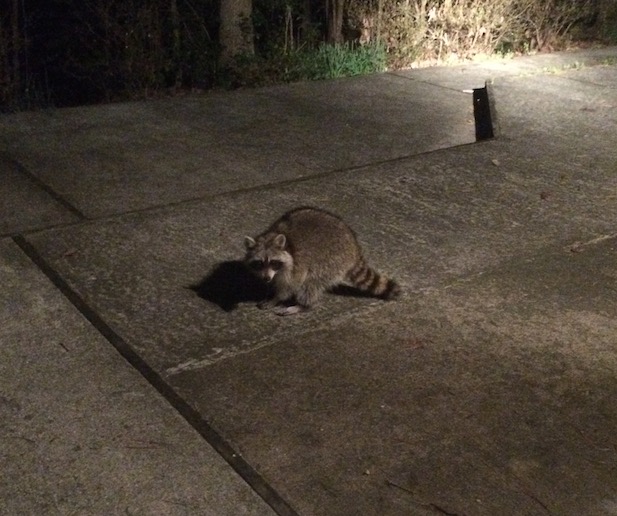 Raccoon is perfectly capable standing on its hind legs.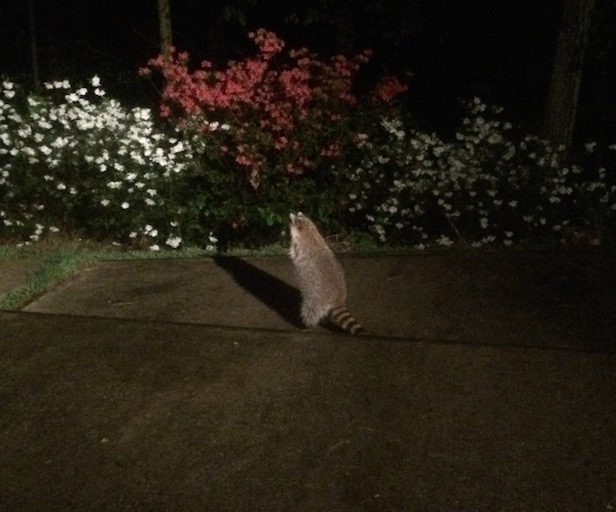 Another night critter is the Red Fox.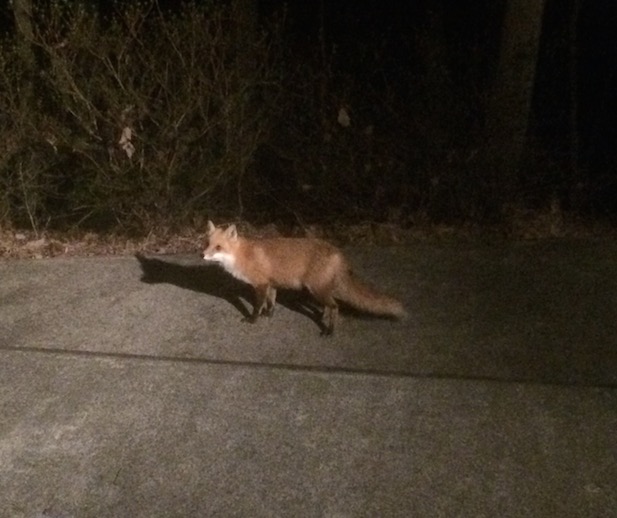 They are much more careful than the raccoon.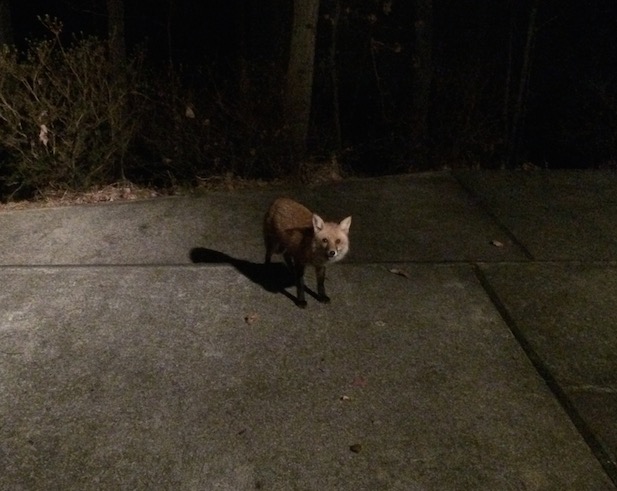 Finally, the whitelegged mouse can actually get inside, in which case I usually catch them and the next day release them on the other end of the park. As most incarcerated individuals, they have a right to one phone call and one piece of blueberry while in custody.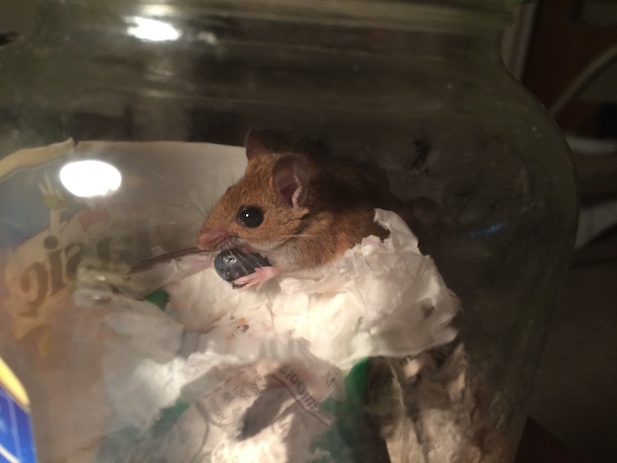 After the dinner it is time to curl up and catch some z's.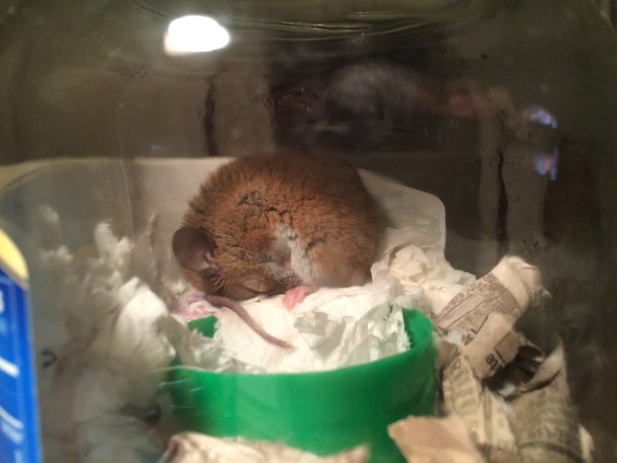 Every now and then a VIM (very important mouse) pays me a visits, in which case I promptly prepare a presidential suite consisting of an old shaving cream cap.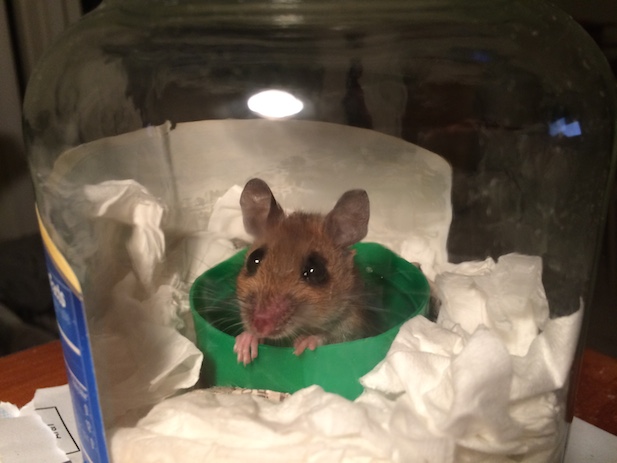 And that's all Folks.